For some reason, older women decide a young engaged girl should know "something will go wrong on the wedding day." I heard horror stories of the DJs' speakers being blown out, the roof of the reception venue leaking due to rain, the limo running one hour late, the priest getting in a car accident….
So I just knew something was going to go wrong on our wedding day, and I told myself to just focus on seeing Davey at the end of the aisle.
And guess what…nothing went wrong. I got to marry my husband.
The memory of our wedding day is so sweet and unforgettable. We are thankful to our photographers, Stevi and Andrew Clark of Honey and Salt, for capturing our special day exactly as we would have wanted it captured. All the photos in this post are their work. Since they did such an incredible job, I am going to try to let the pictures tell a thousand words.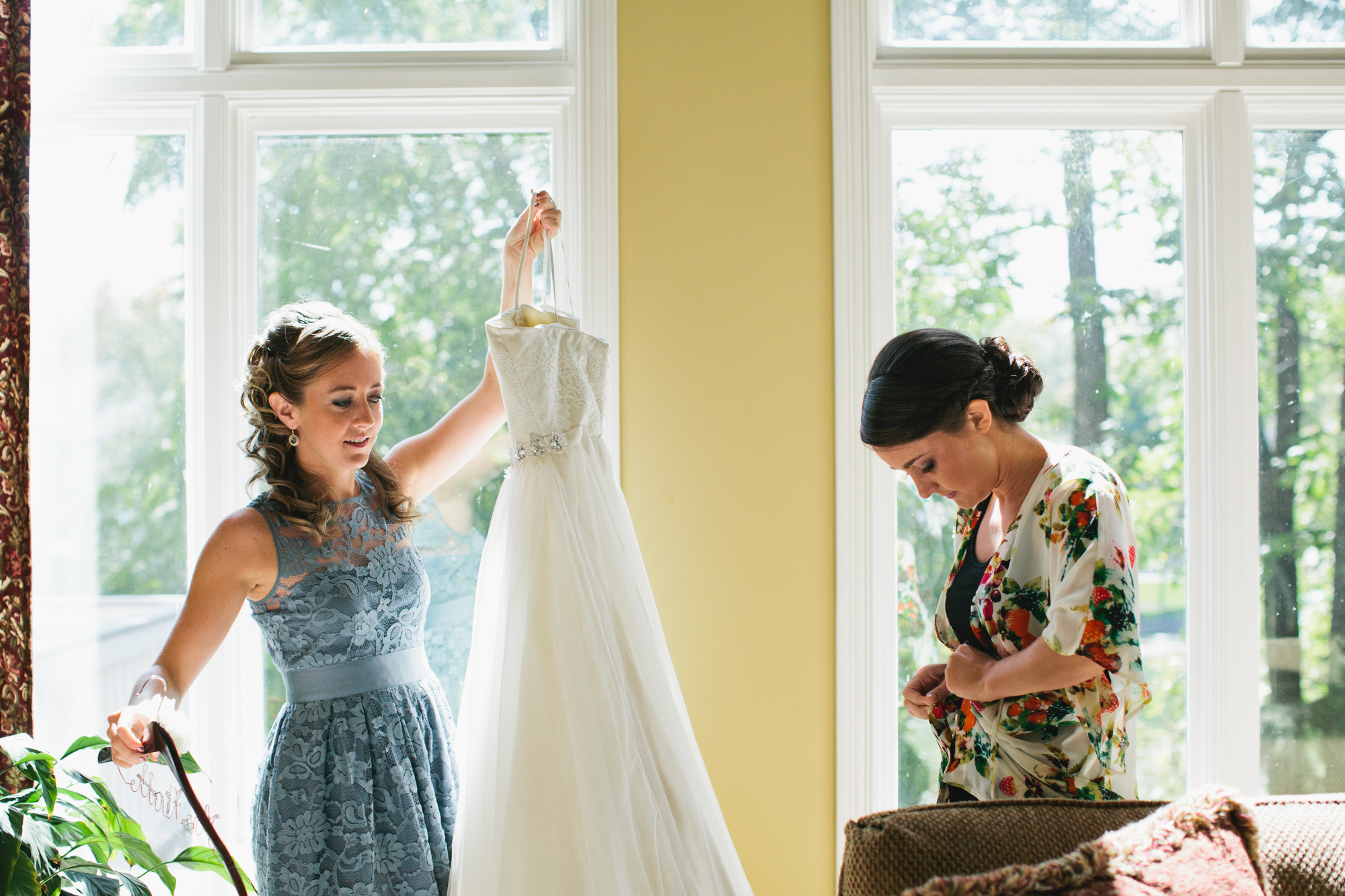 My best friends, my mom, my mother in law, my dad, and I all got ready at my parents' home, just as I had always dreamed.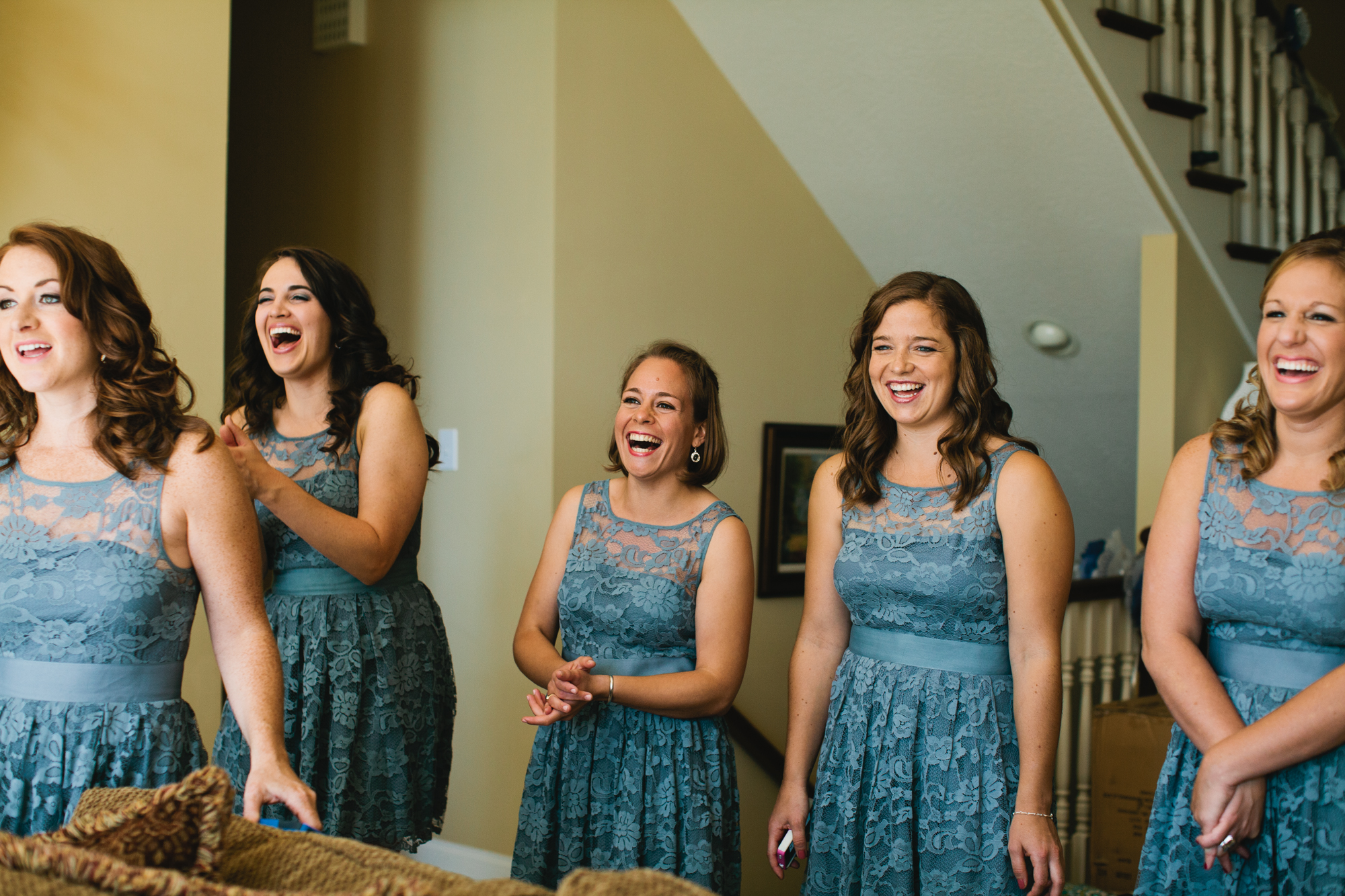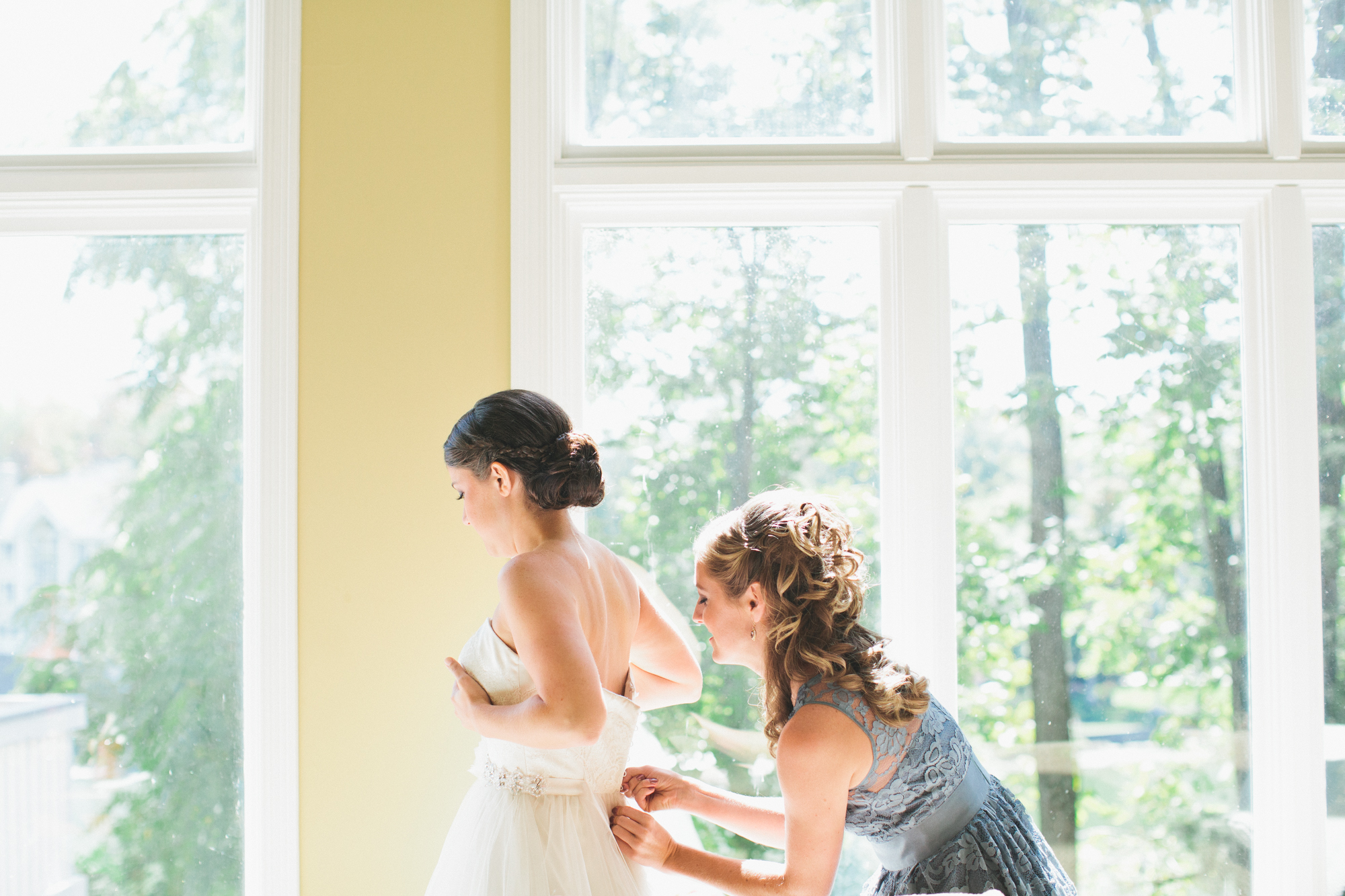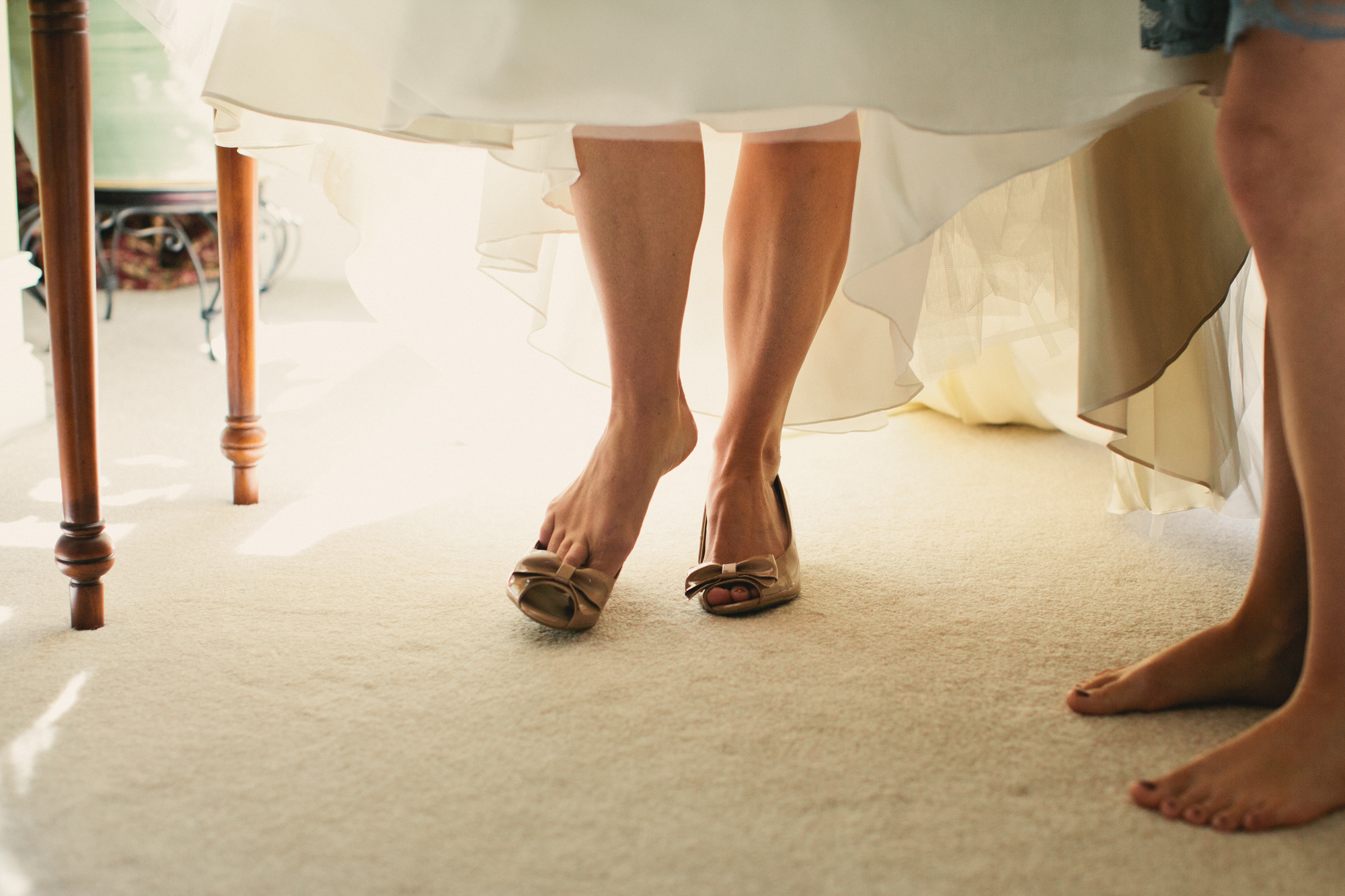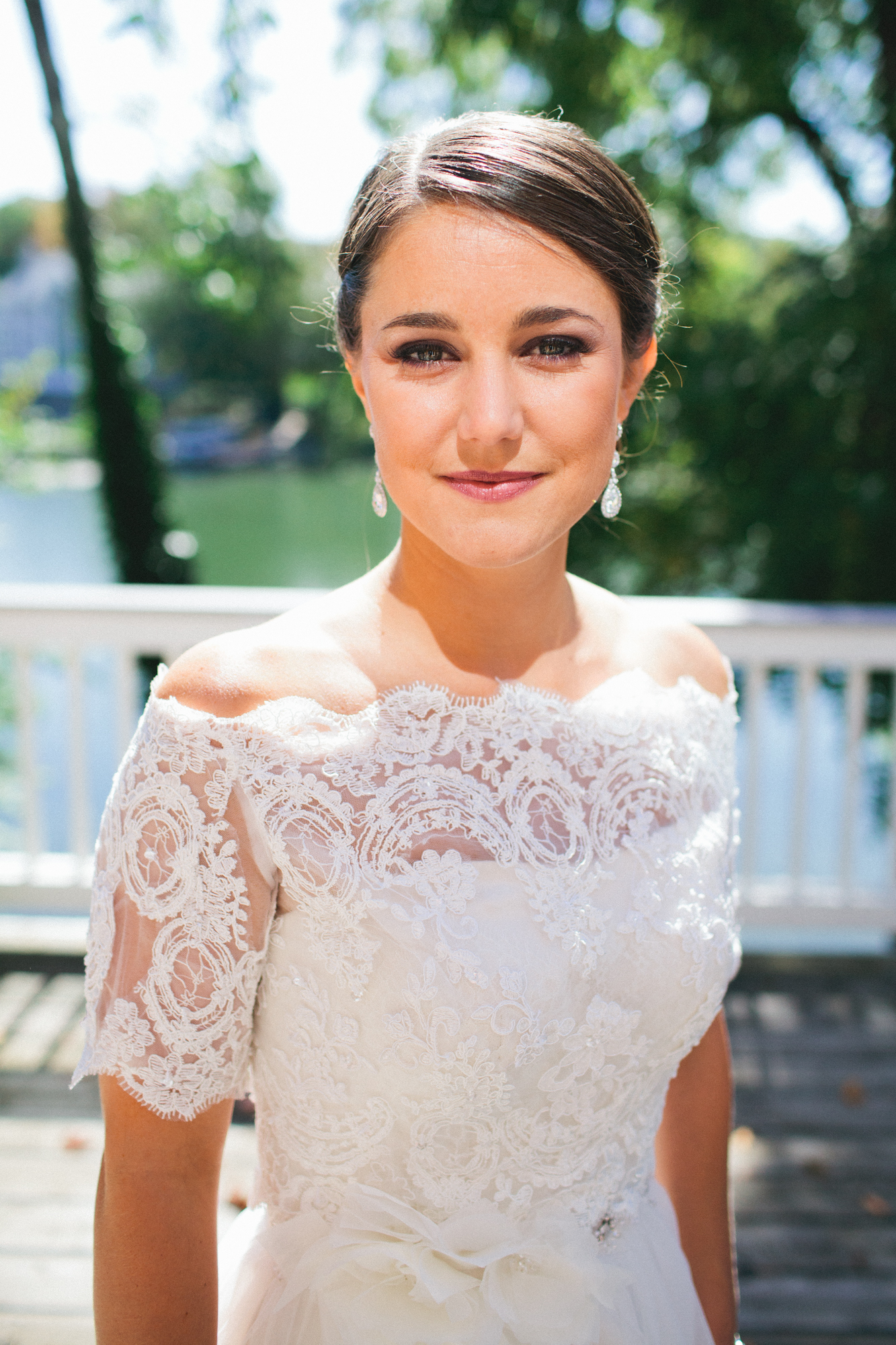 I was so excited to show my dad his daughter as a bride. I got a little teary when he walked out the back door to see me.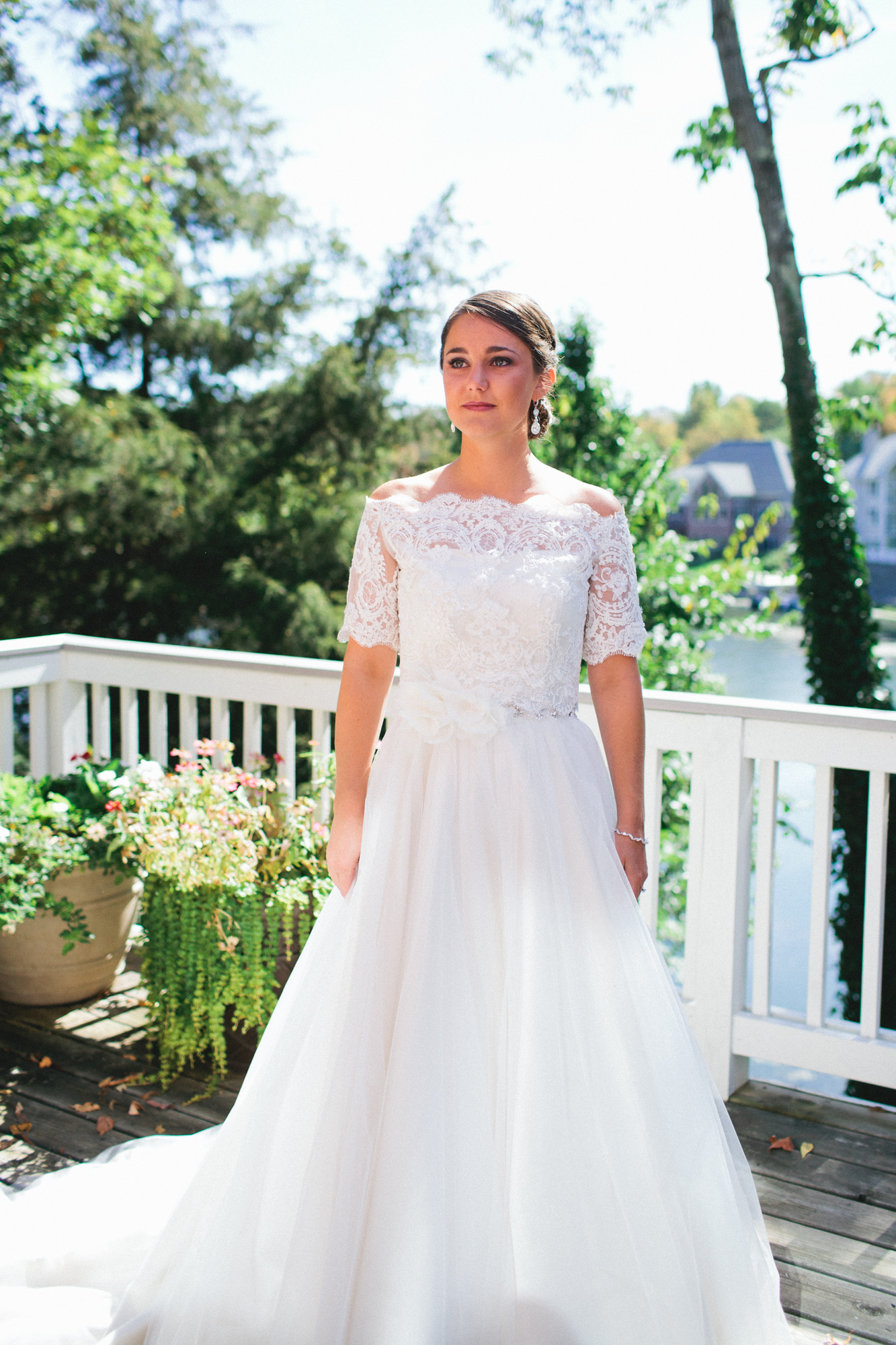 He didn't want to touch me because he was afraid he was going to "mess me up"!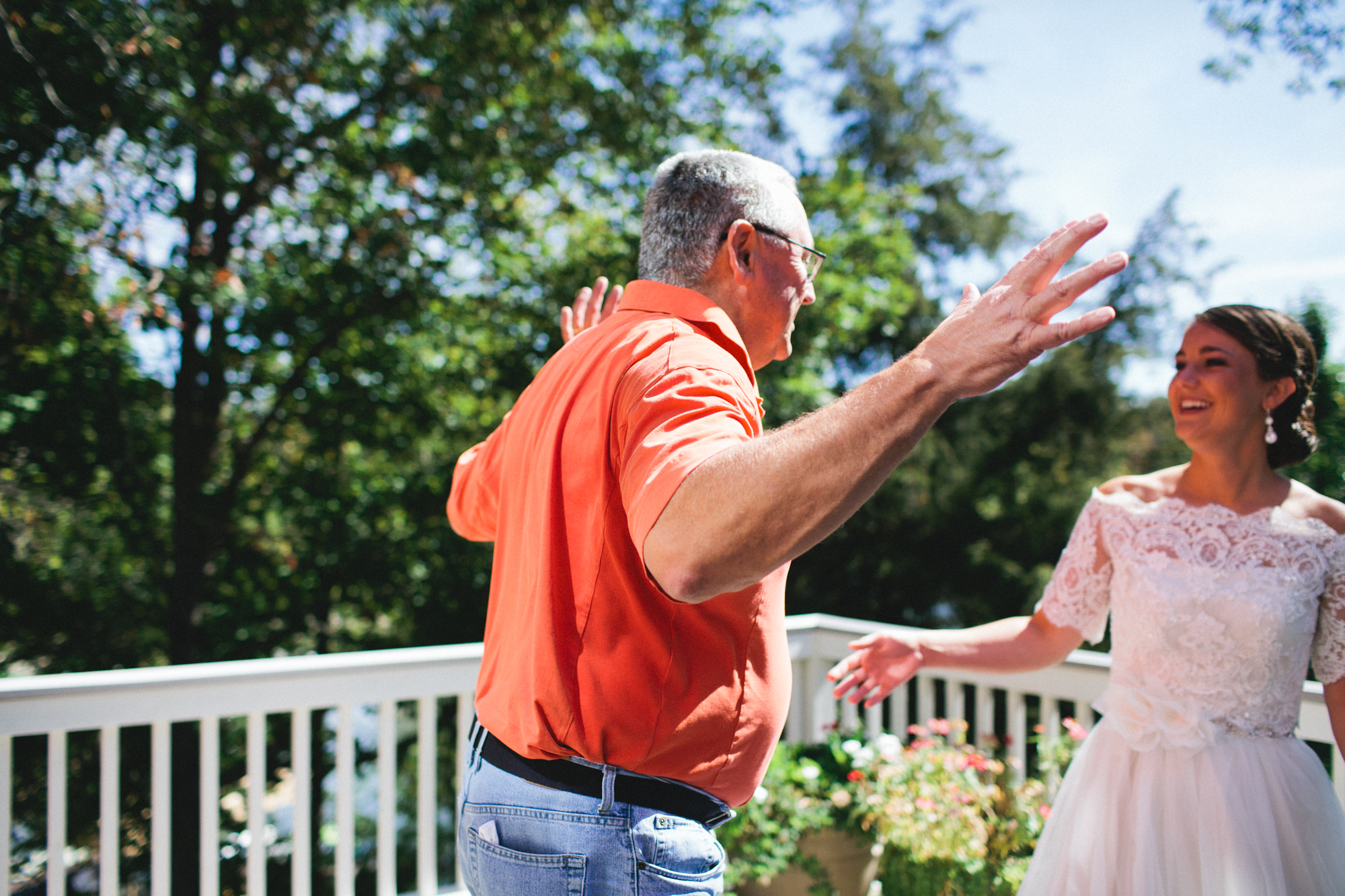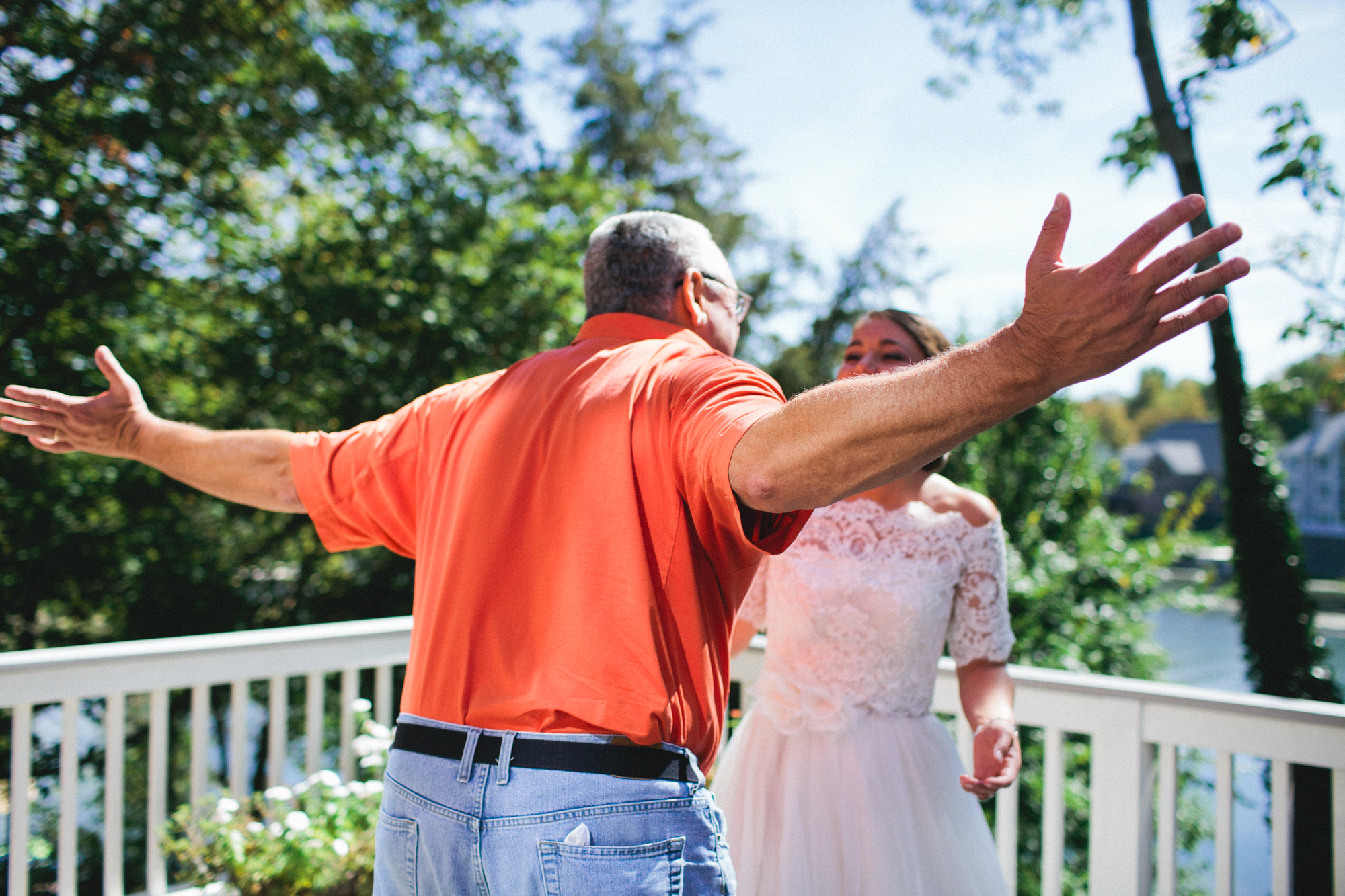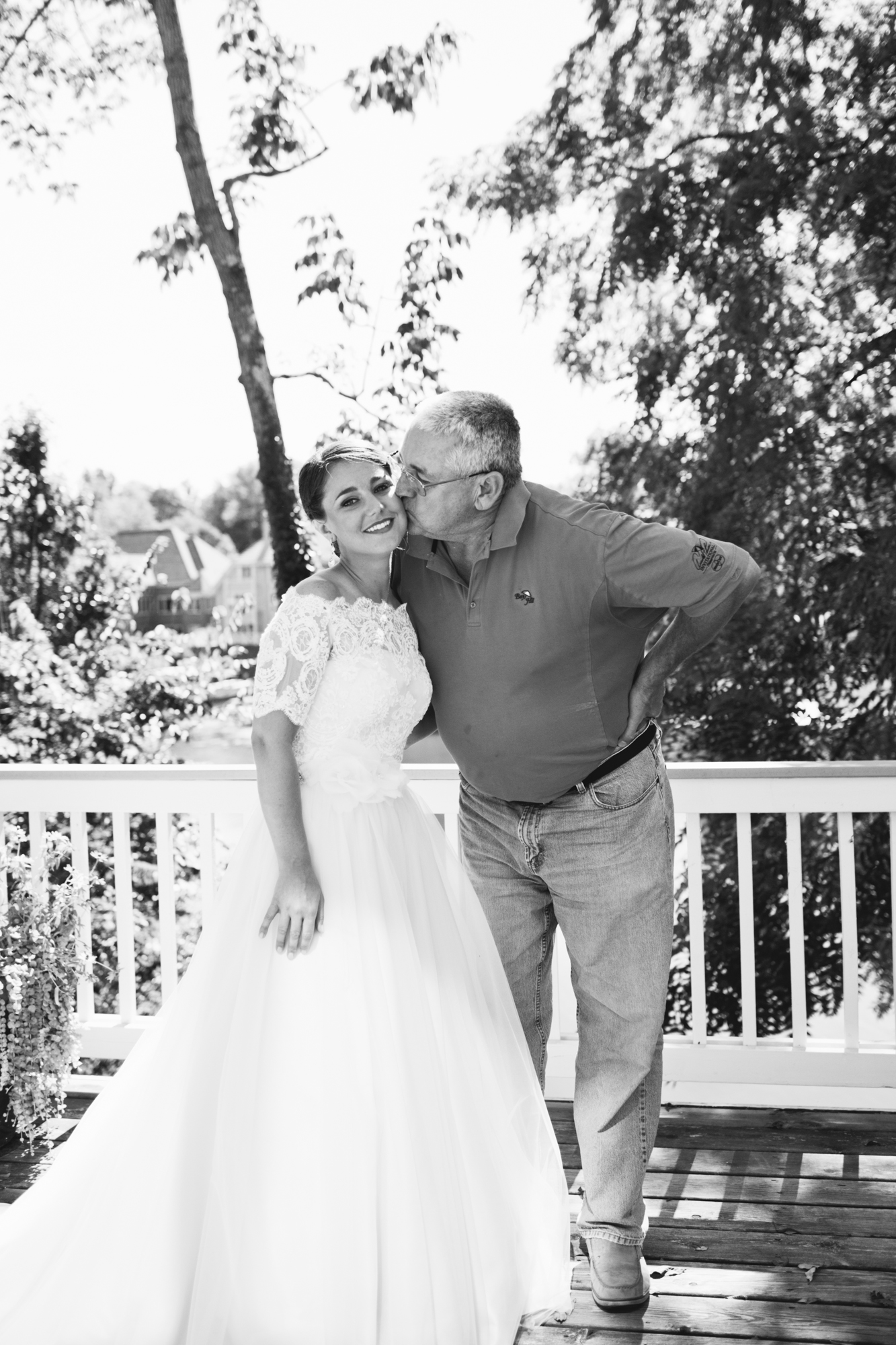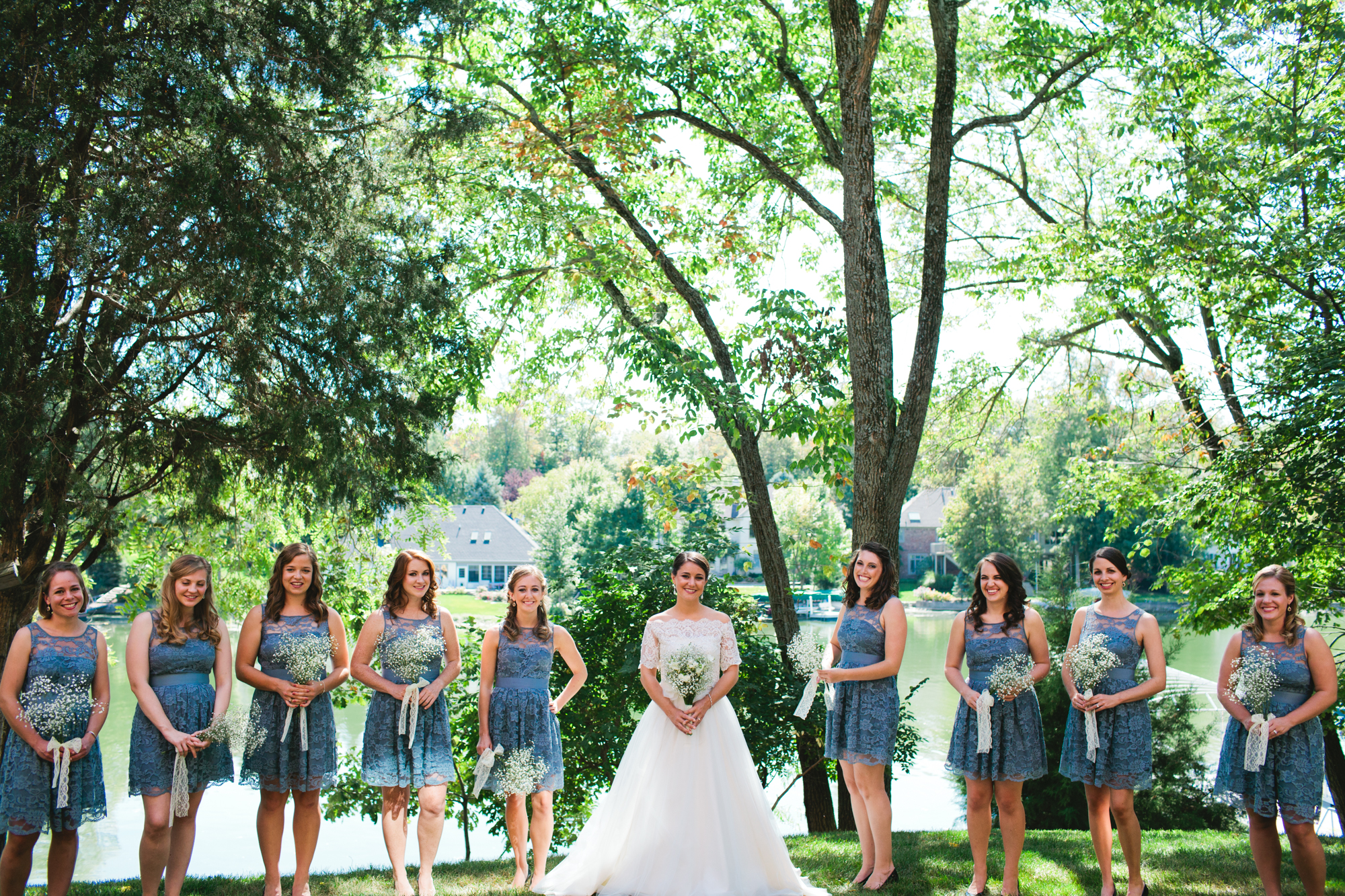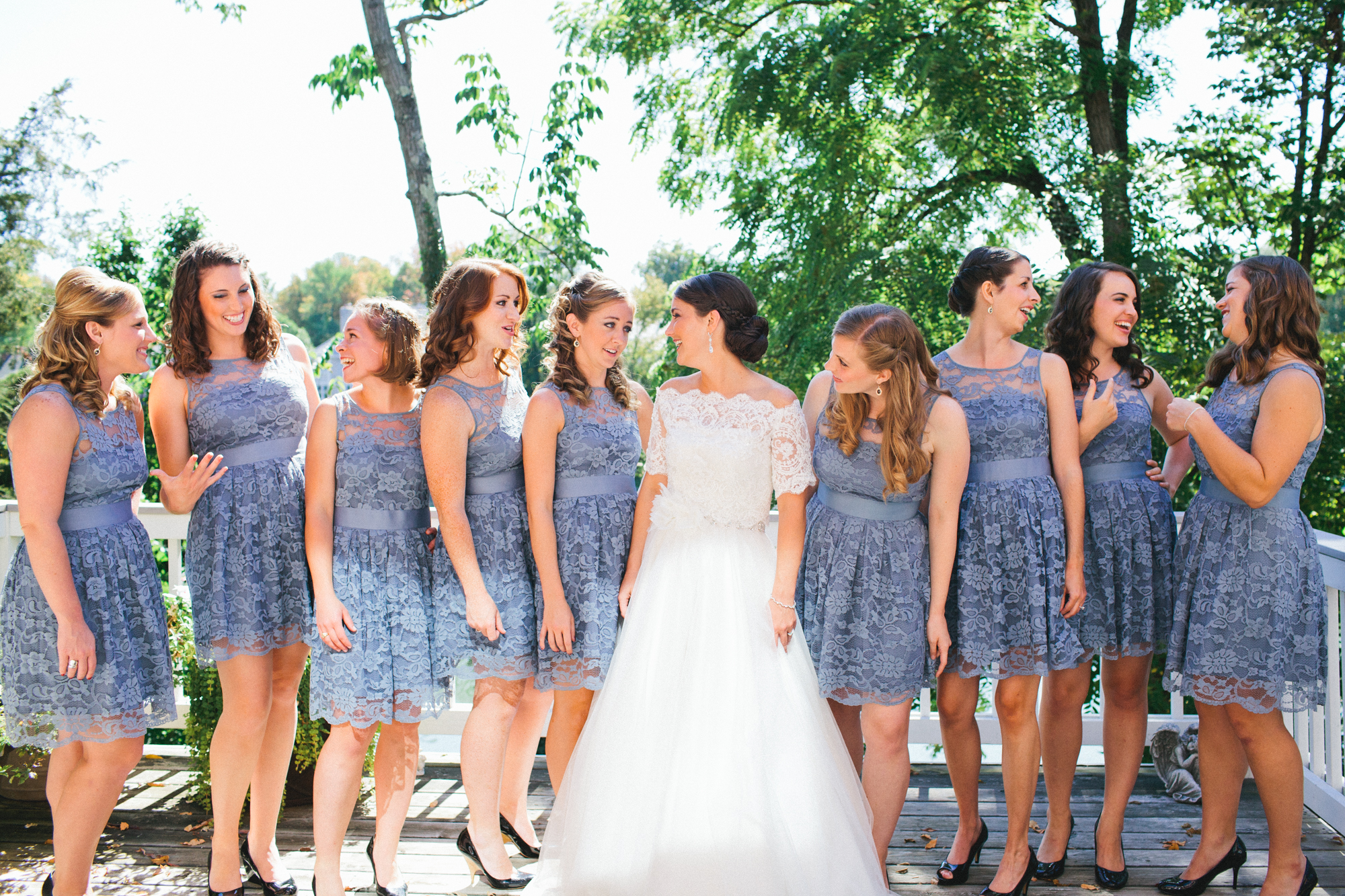 It was so calming and peaceful to pray the rosary with my bridesmaids and parents before the ceremony.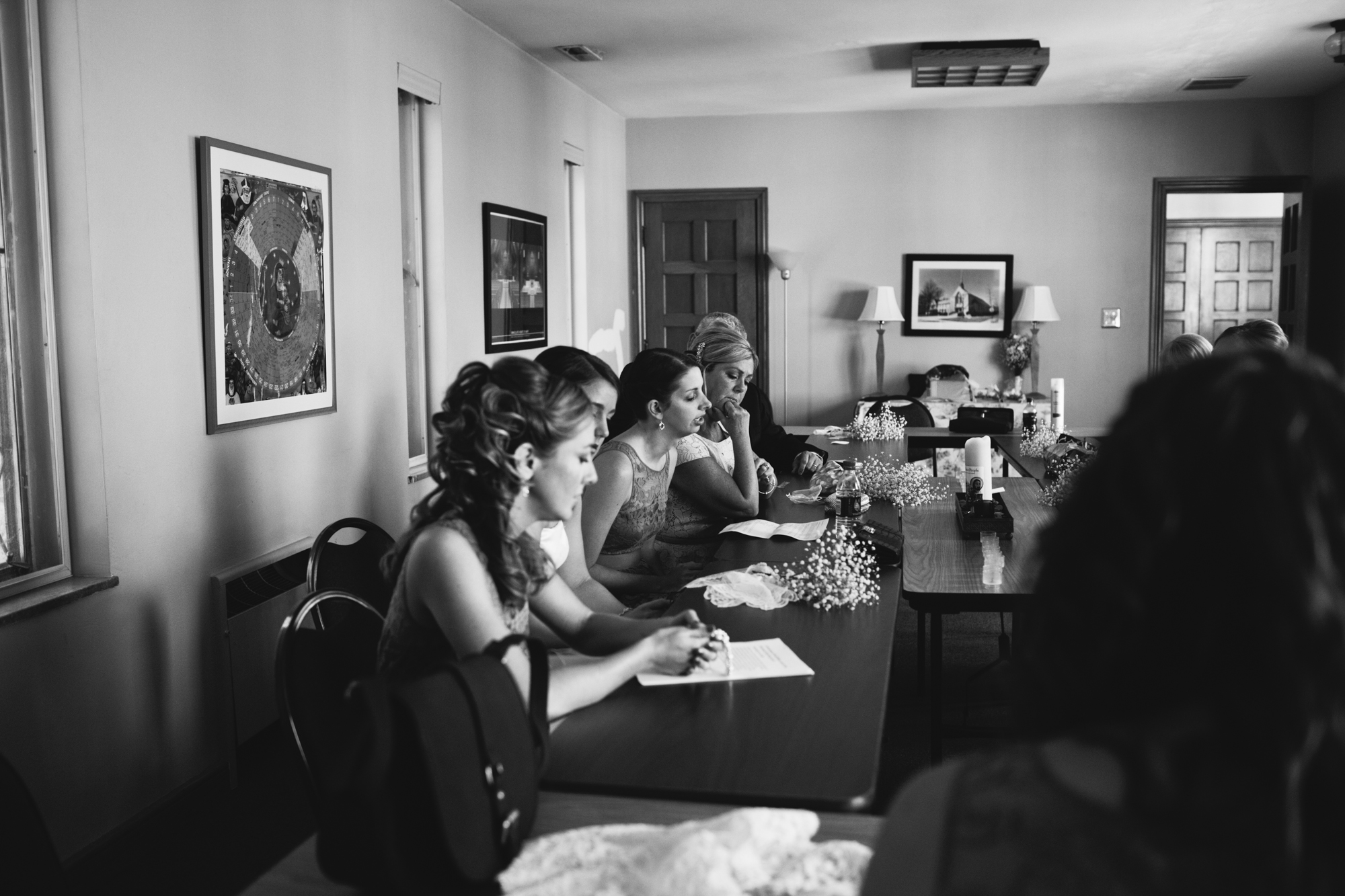 My grandparent's love story is one that Davey and I both admire so much. Davey was able to get to know my grandfather in his last 5 months of life; I am so grateful for that time. Grandpa told me before he died how much he loved Davey. Here is a picture of my grandma watching me walk down the aisle. I love making her proud.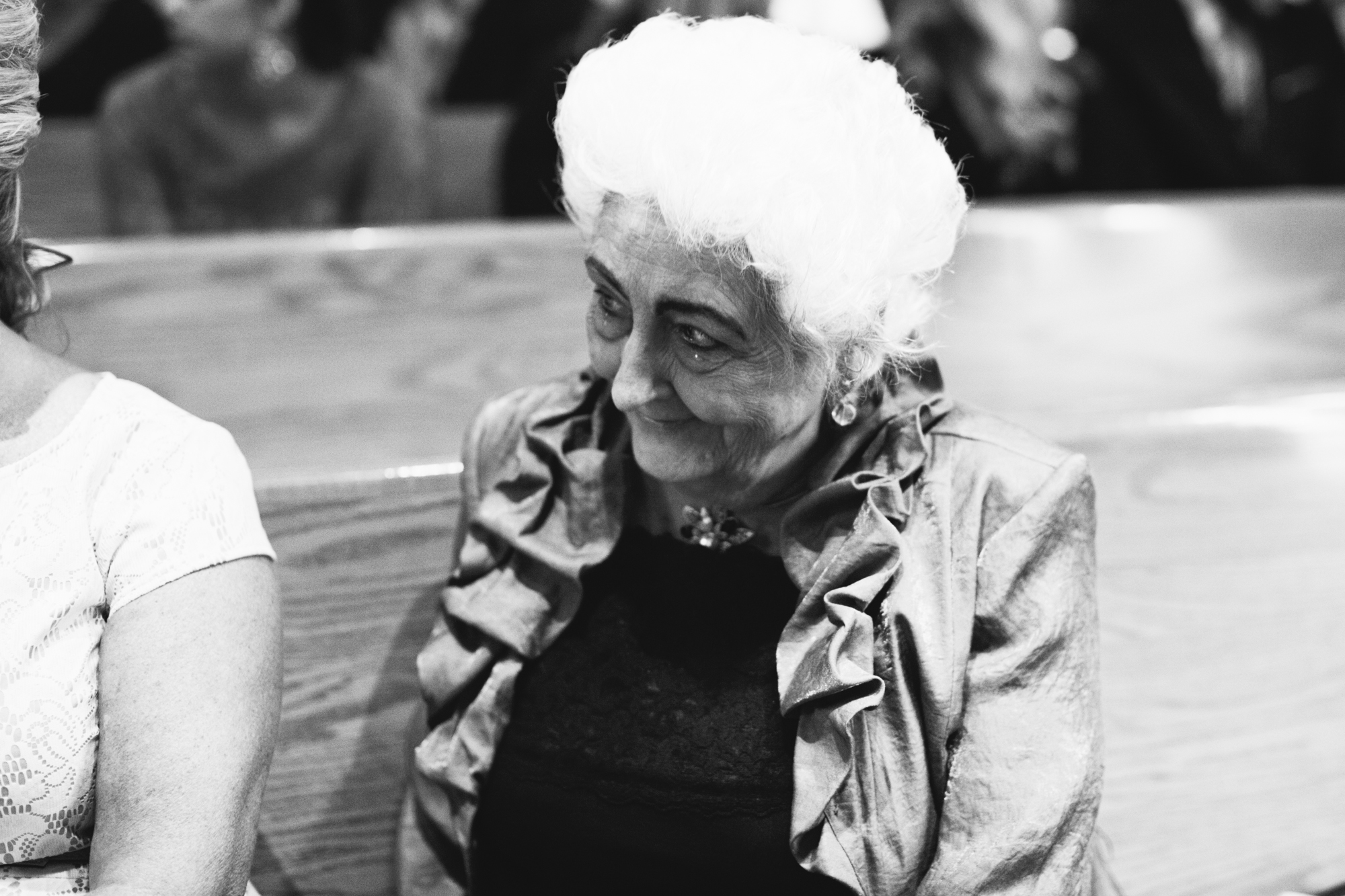 There is nothing like looking at everyone you love watch you walk toward the man of your dreams. I had an indescribable sense of peace, joy, and gratitude for everything I have been given.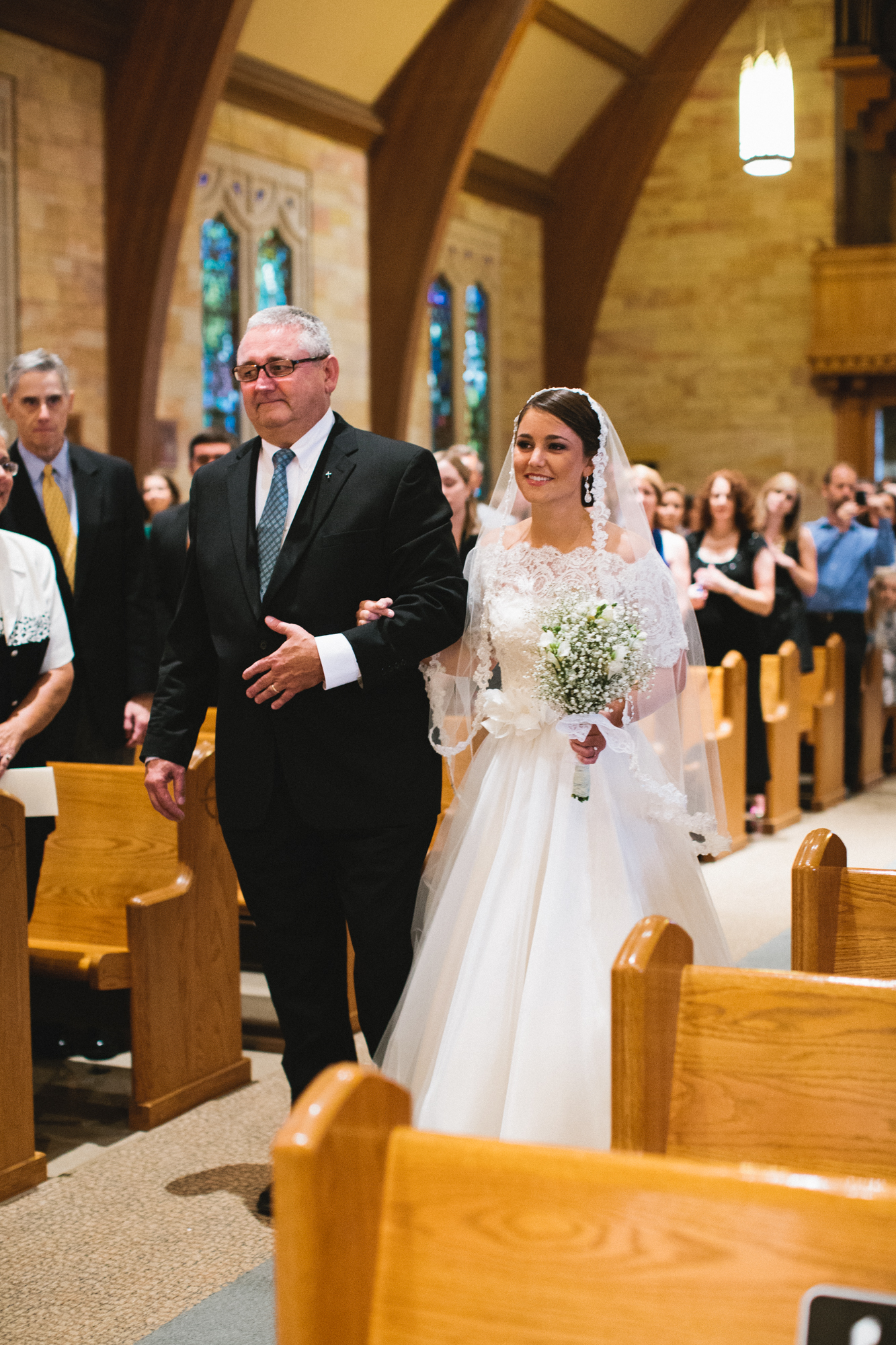 Before I met Davey, I had a recurring dream of walking down the aisle, then bolting before I could see my groom's face. Weird, huh? On our wedding day, I wanted to run to Davey.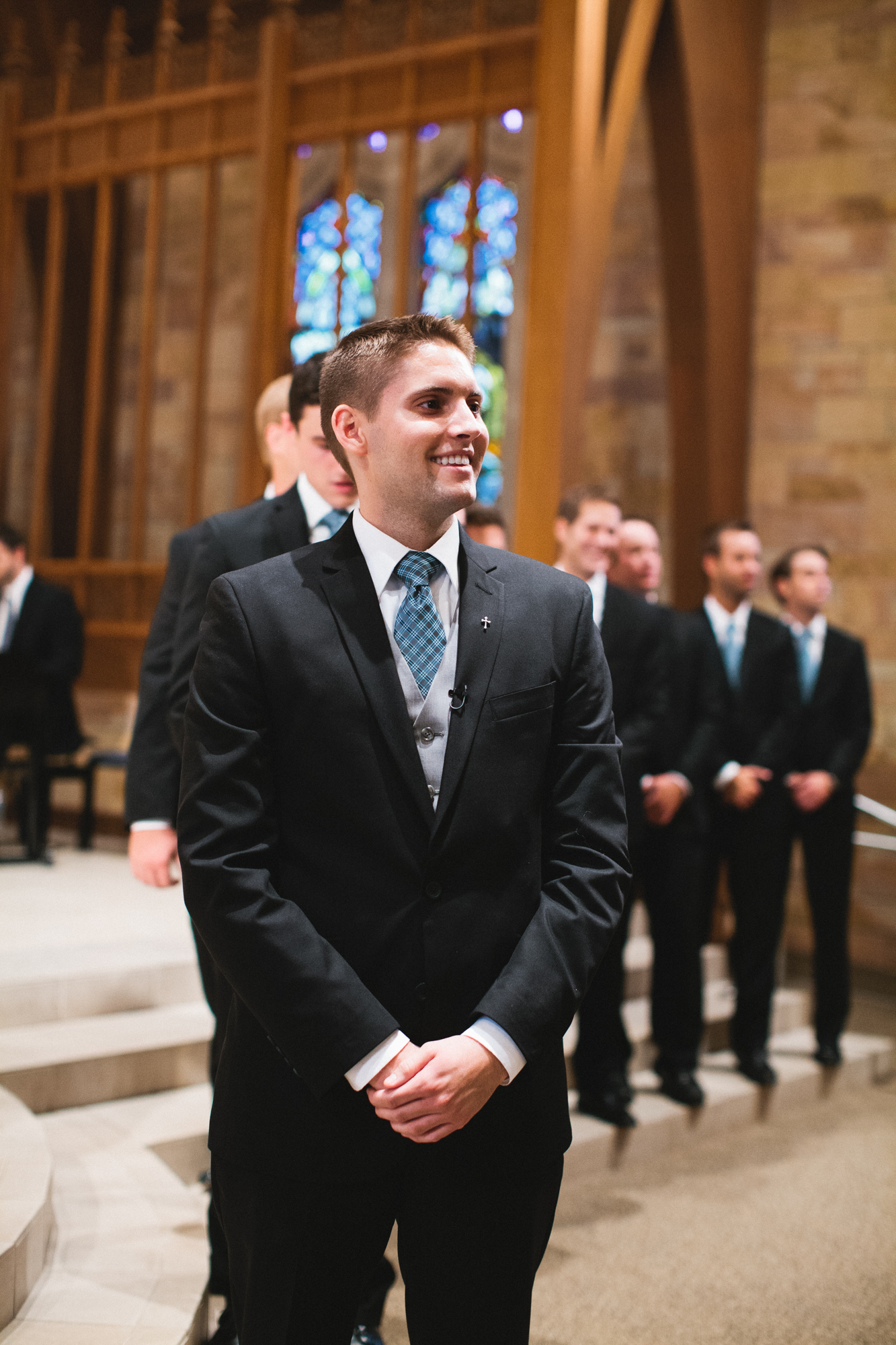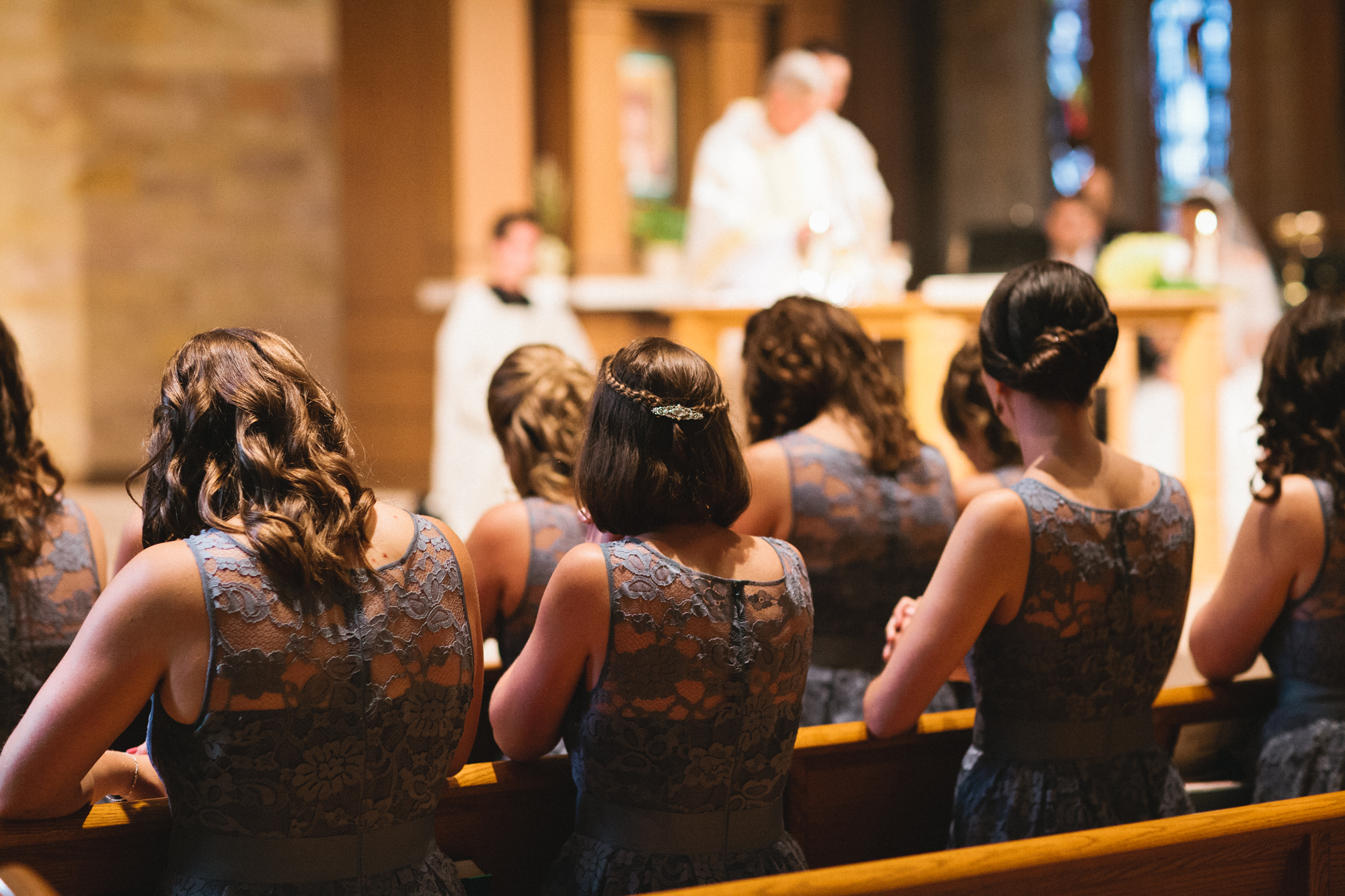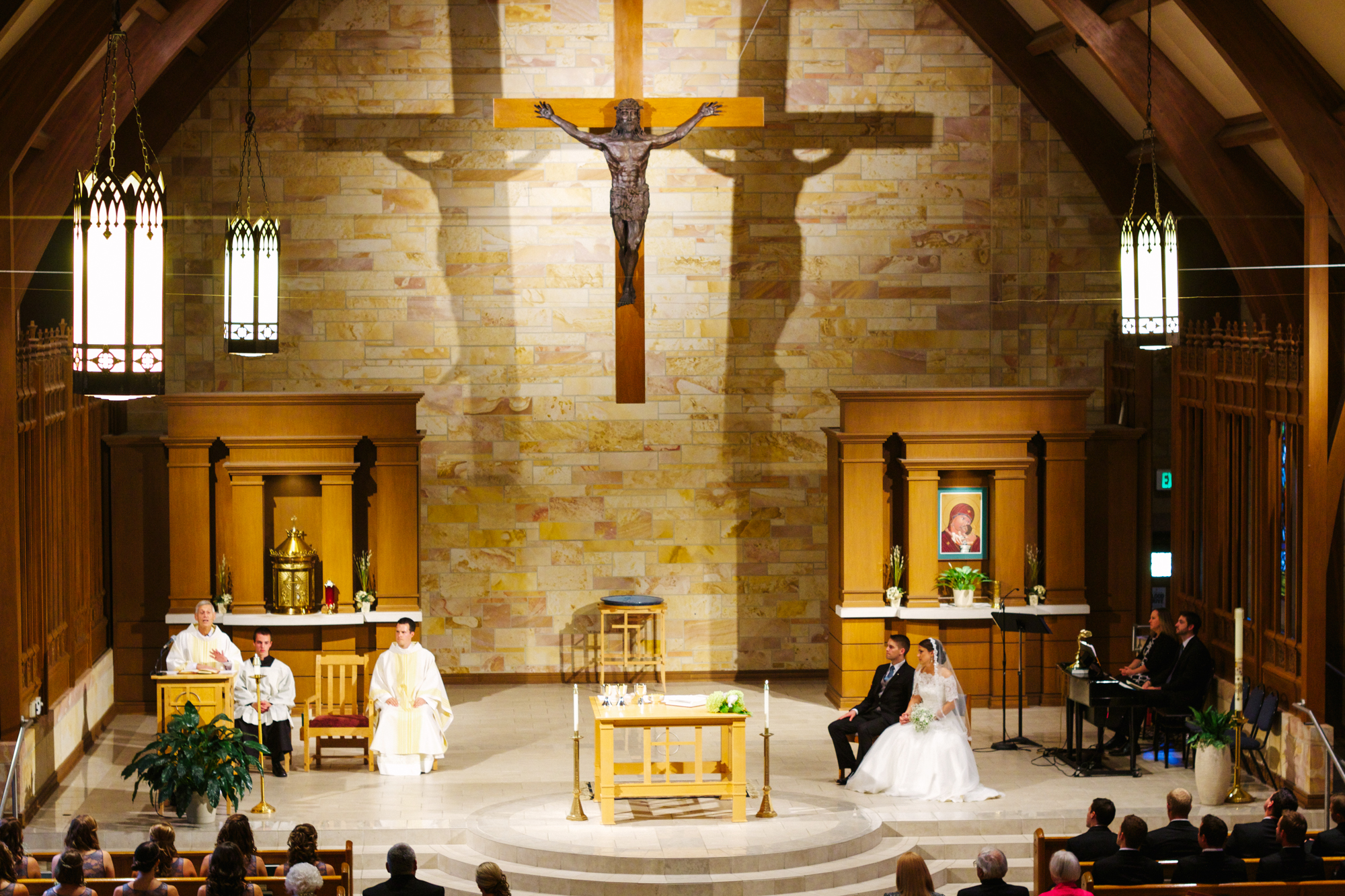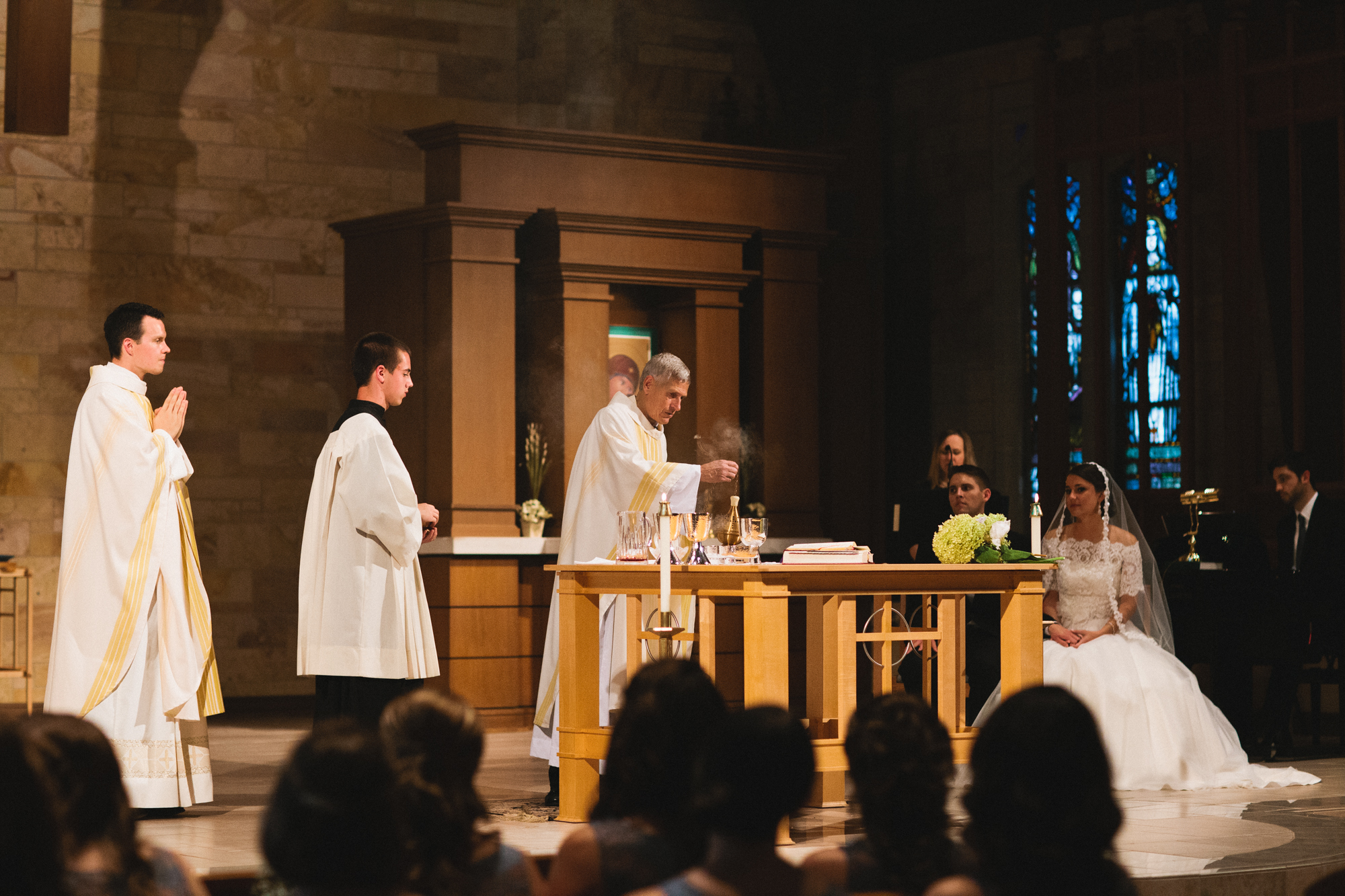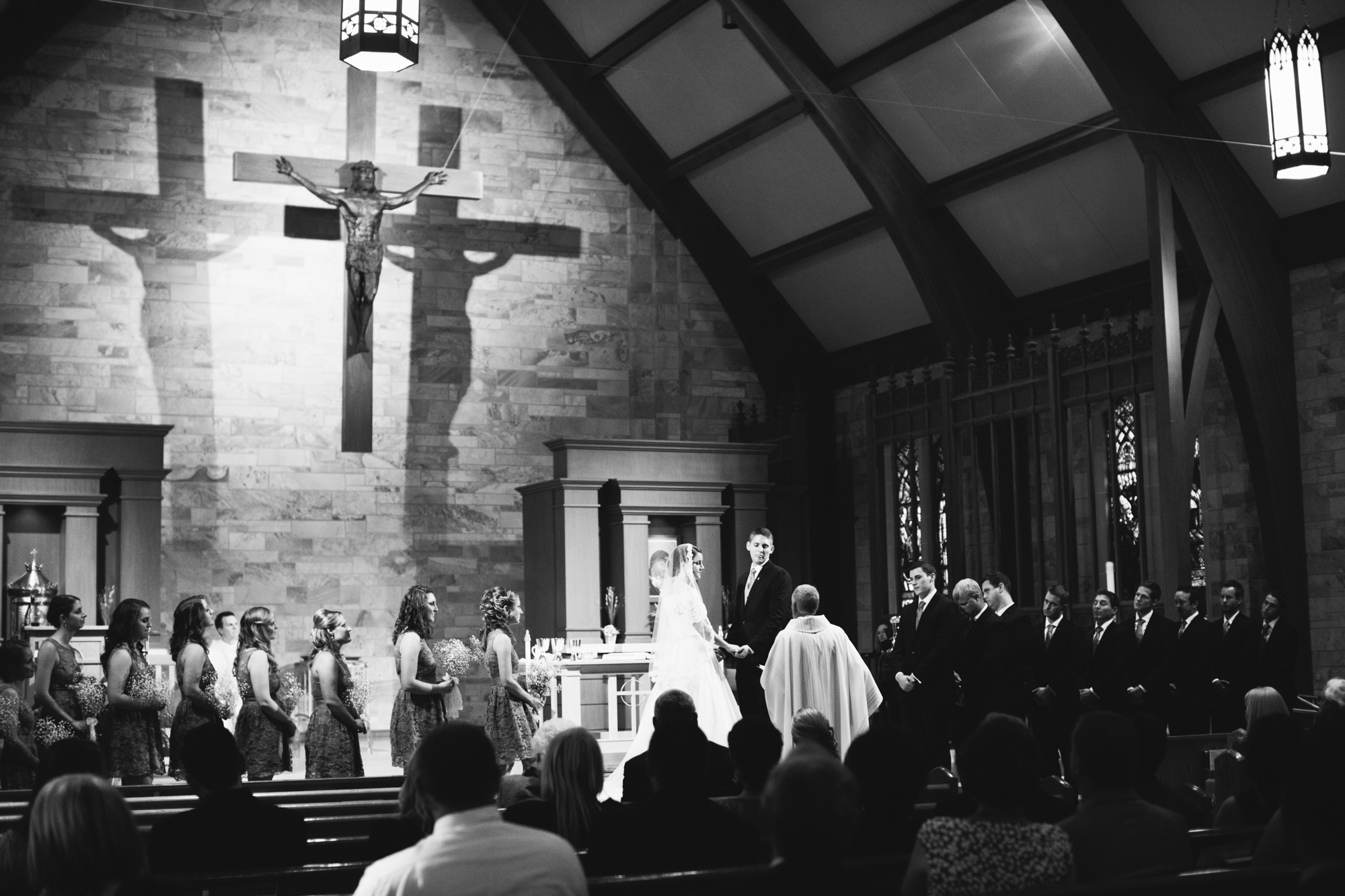 Just before this next picture, Davey said, "You're my wife!"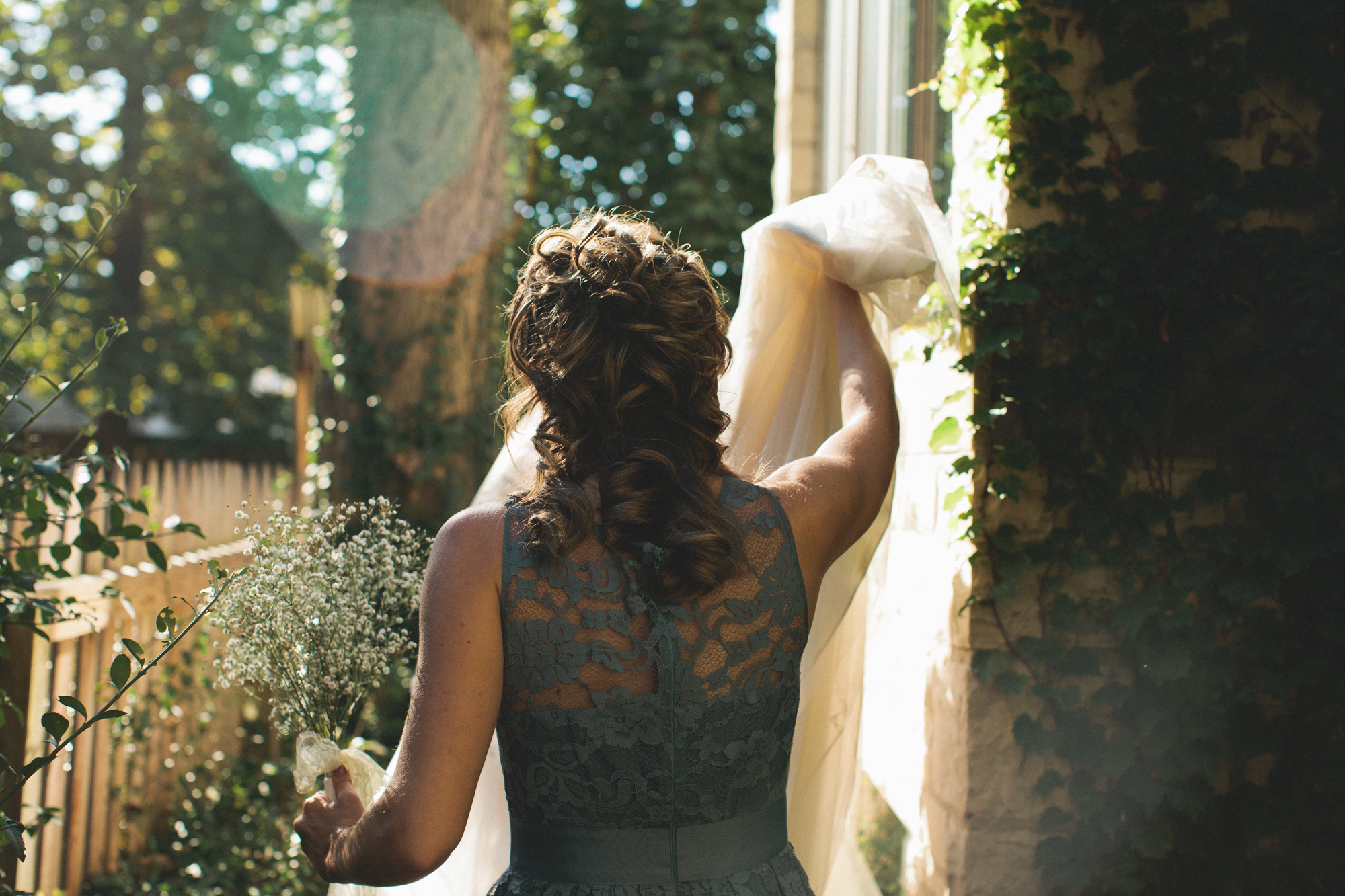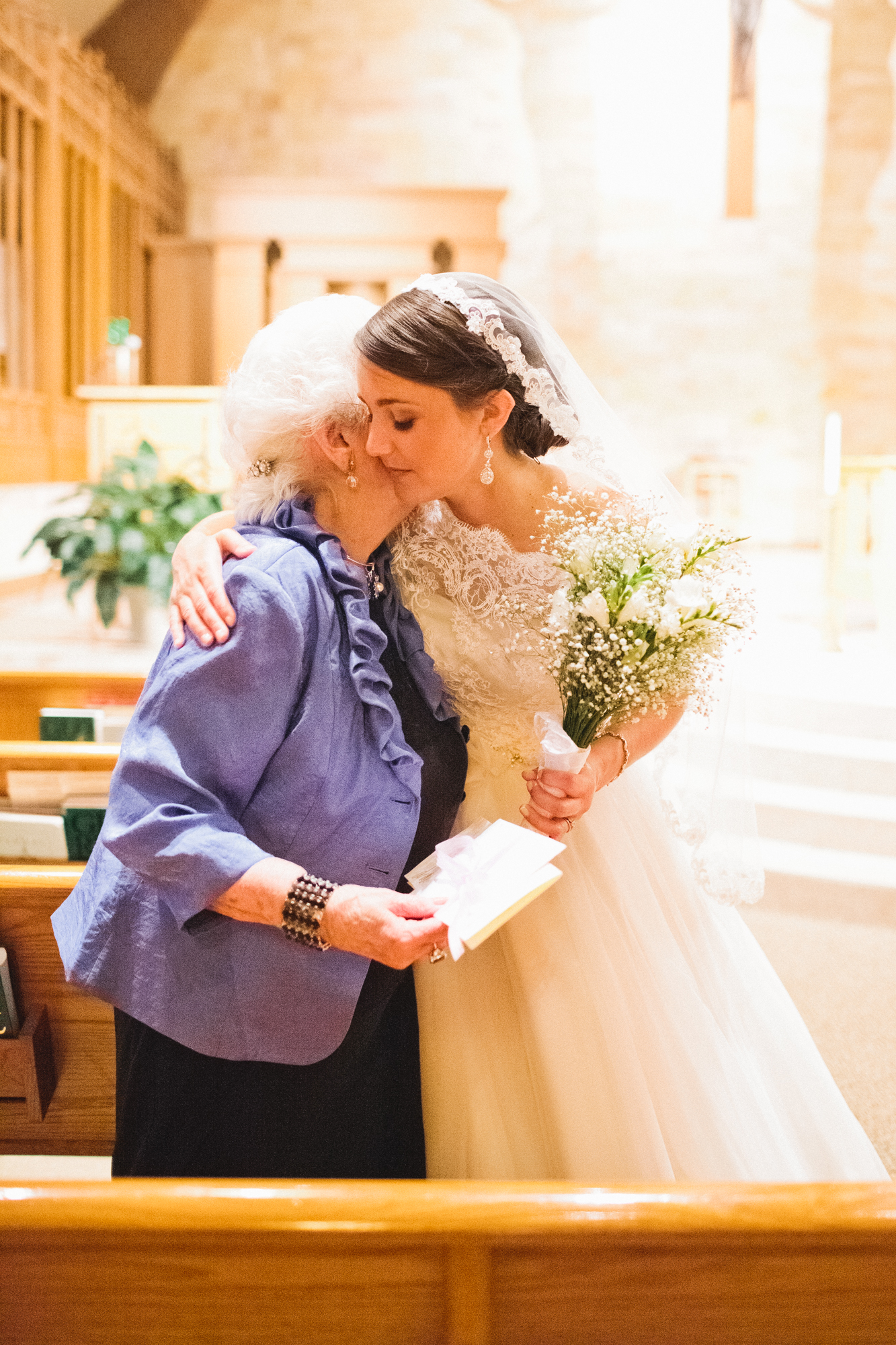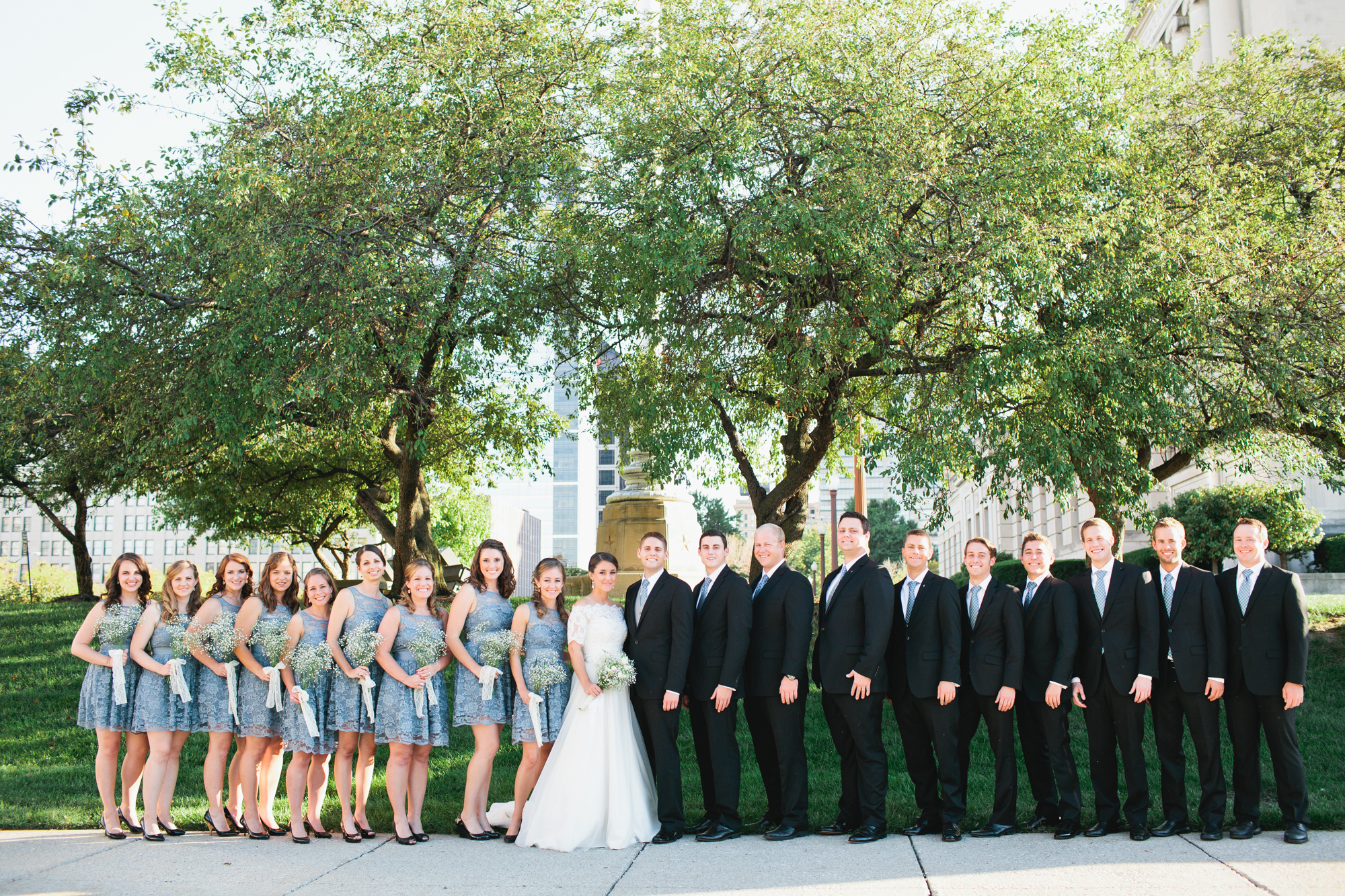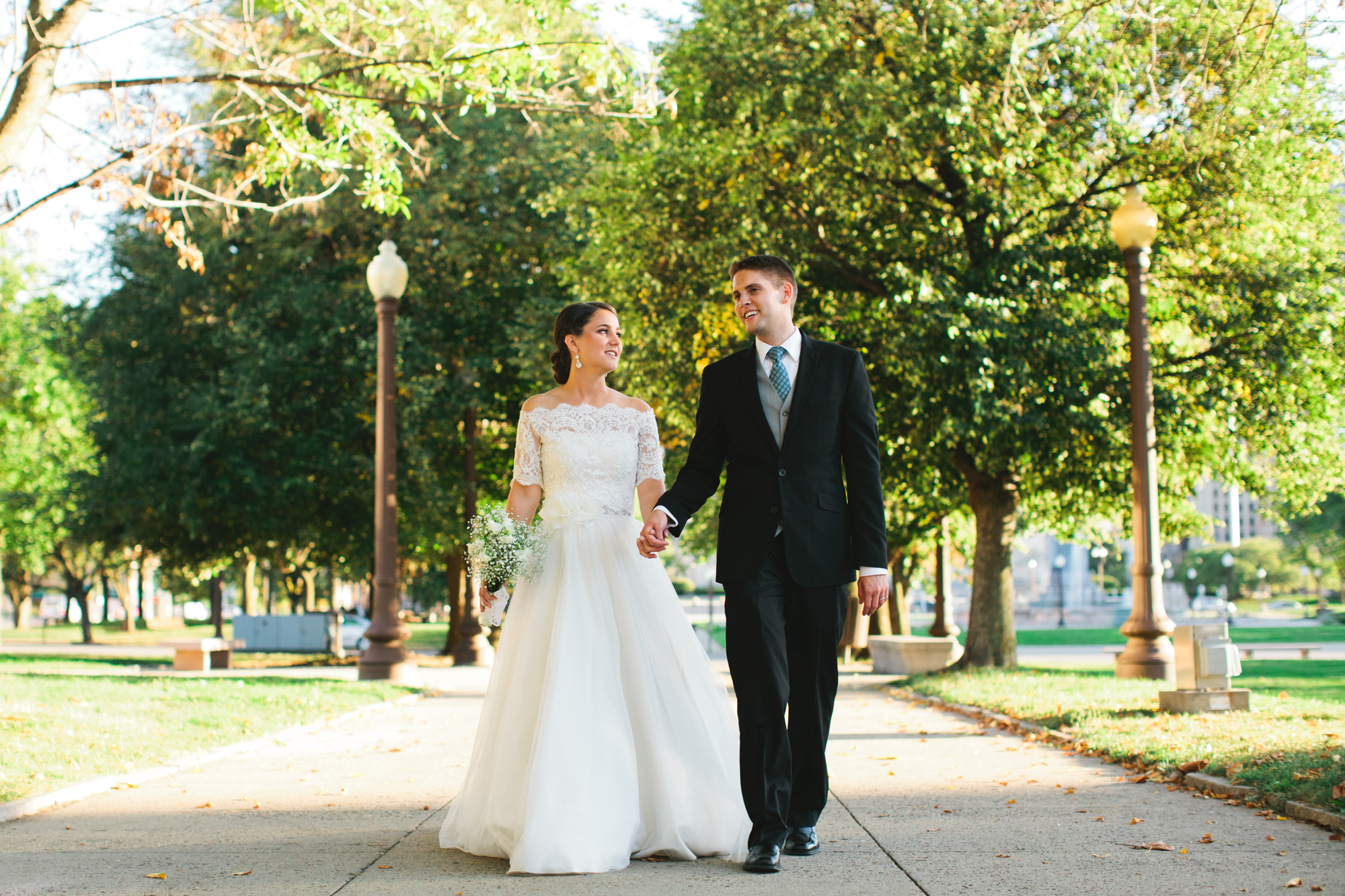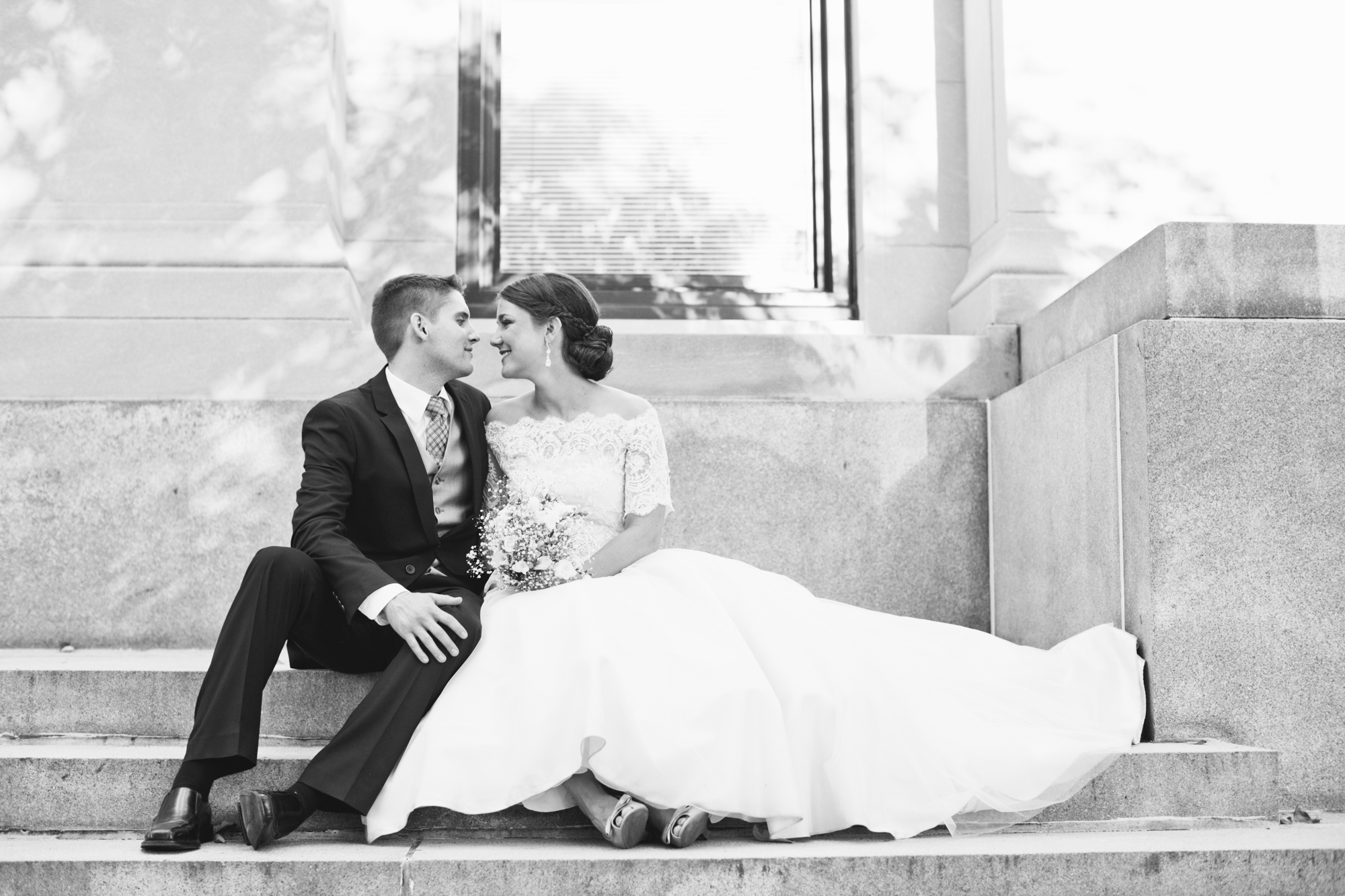 Our reception was in an old church that had taken out the pews. We used the sanctuary as our dining and dancing space and the choir loft as the cocktail space.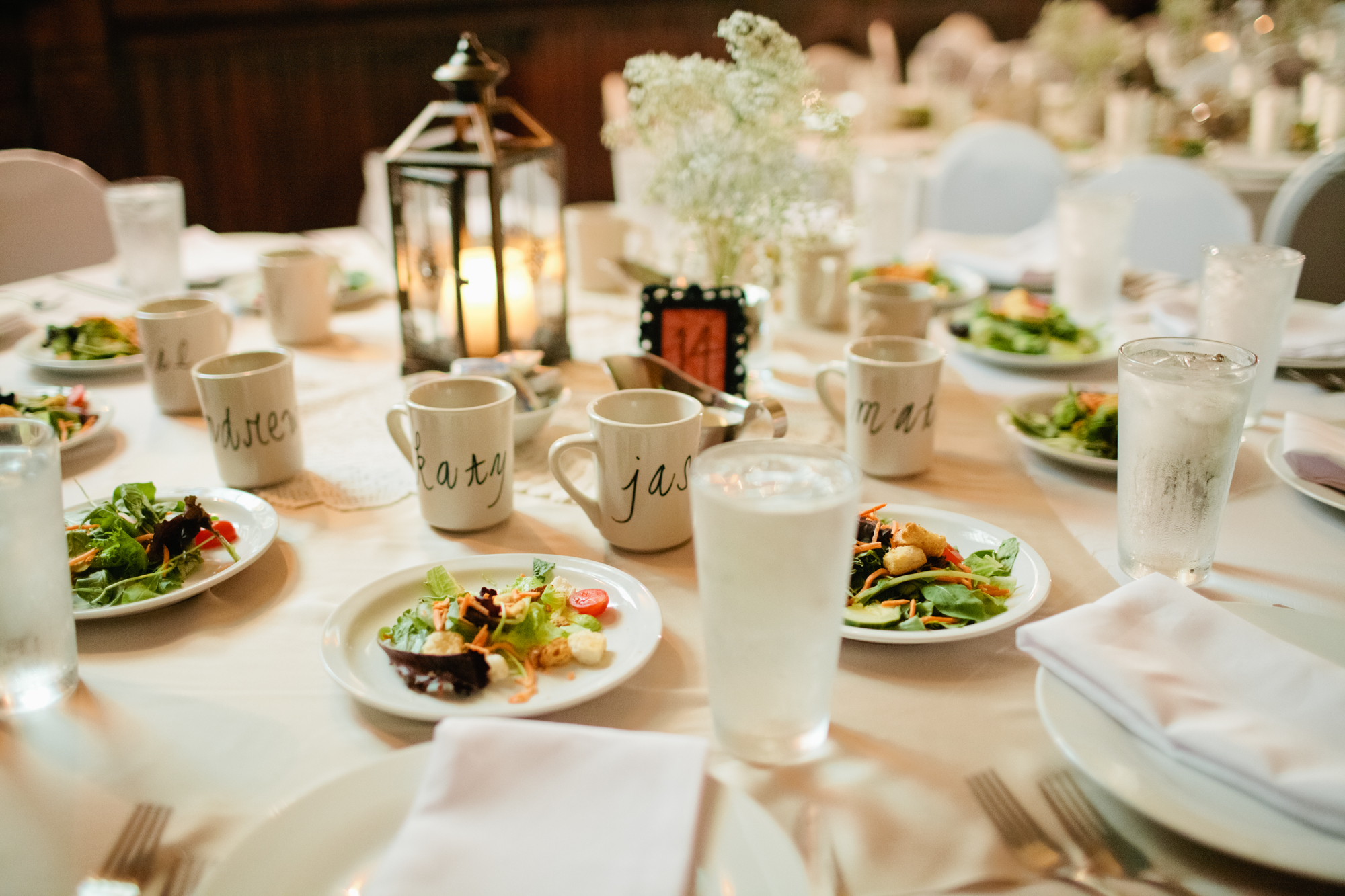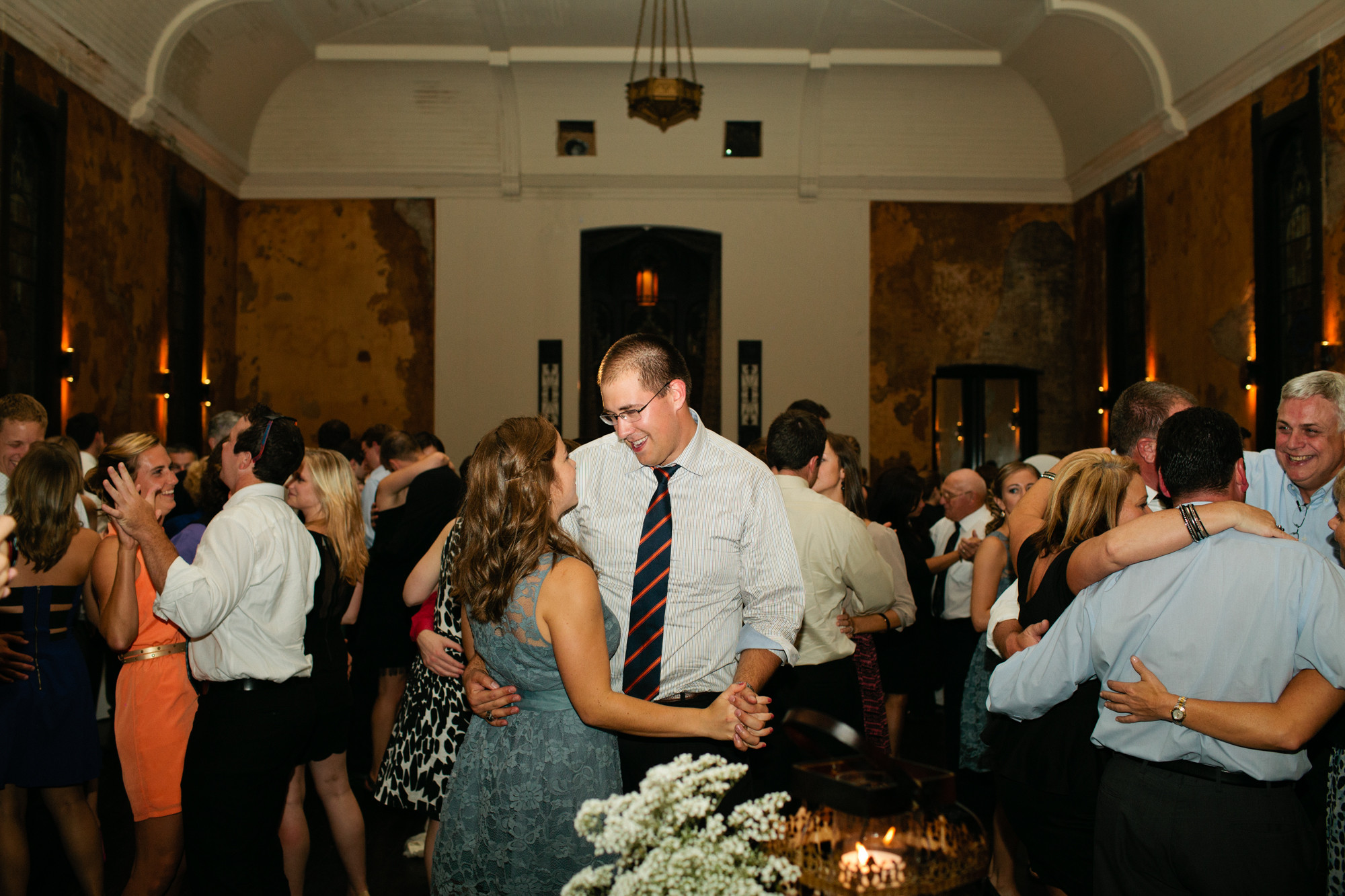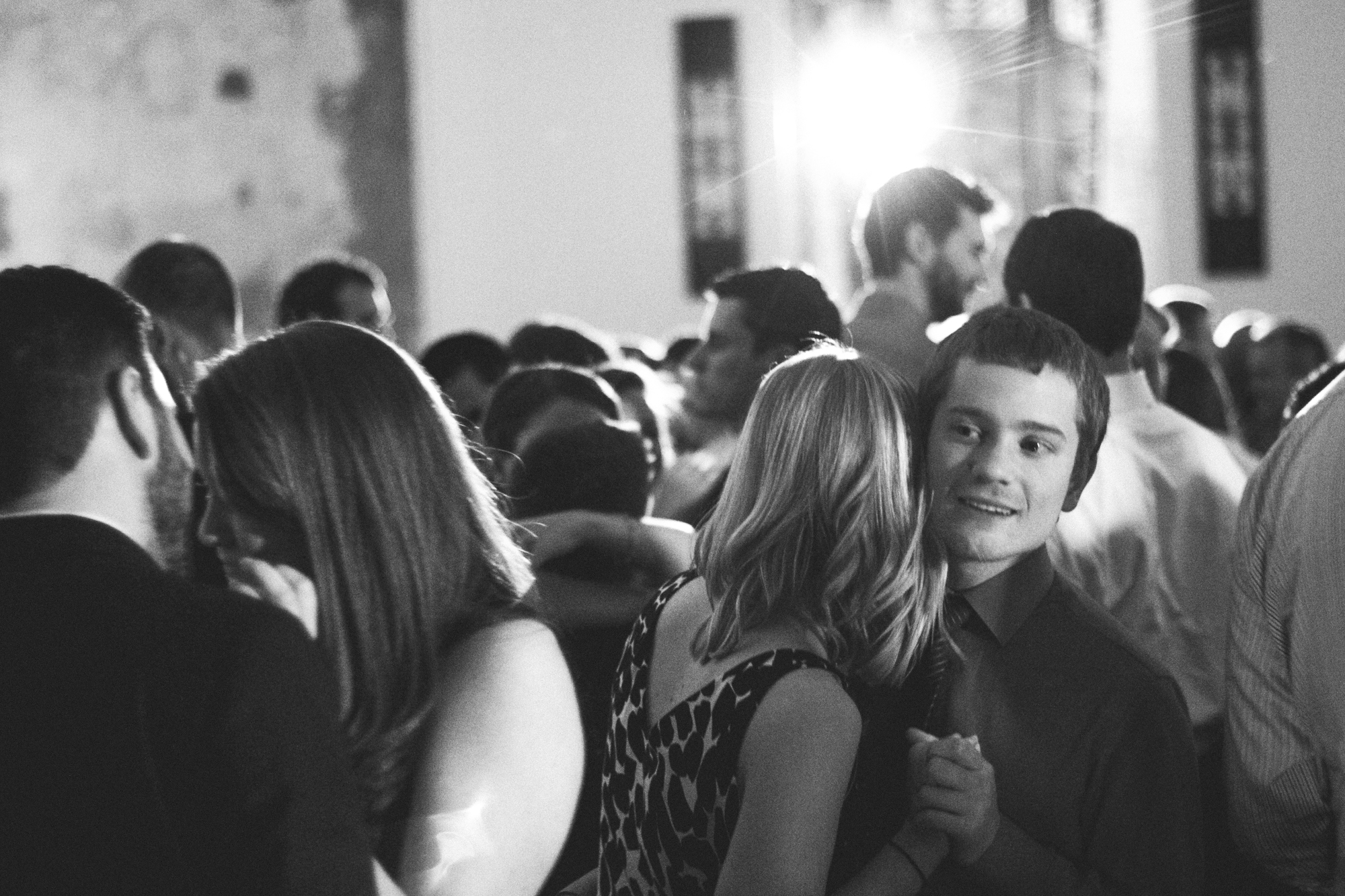 Around 11:15pm, Davey and I left the reception. We ran under a tunnel made by the arms of all our guests. I don't have any photos of that moment, but it's one of the clearest in my mind. It felt like we were getting hugged by everyone we loved. I looked back at everyone right before we walked out the door, and it was as if time stood still—maybe because I wanted it to stand still— I saw everyone looking at us cheering, clapping, waving, crying, holding drinks in the air. My husband reached back for me, grabbed my hand, and we walked out the door, both sad and happy at the same time. Sad to leave our loved ones–happiest for the best life we could have imagined for ourselves.