Davey and I look for recipes that are suuuuuper easy to make. When I say easy, I am talking 5 ingredients and less than 20 minutes of prep time.
This Cheesy Bacon Wrapped Chicken recipe is easy and quick. When we ate it for dinner last night, we both commented that this is a good recipe to make when we have guests for dinner because it can easily pass for being classier than it actually is.
Here is how we did it (and by "we," I clearly mean Davey):
Ingredients:
3 boneless chicken breasts
cream cheese
blue cheese
salt/pepper for taste
6 strips of bacon
Directions:
Cut uncooked chicken breasts in half. Spread cream cheese on each of the halves. Sprinkle blue cheese over the cream cheese. Add salt/pepper as desired. Roll each chicken breast so the cheesy filling is on the inside. Keep the chicken rolled tight by wrapping with a slice of bacon. Secure with a toothpick.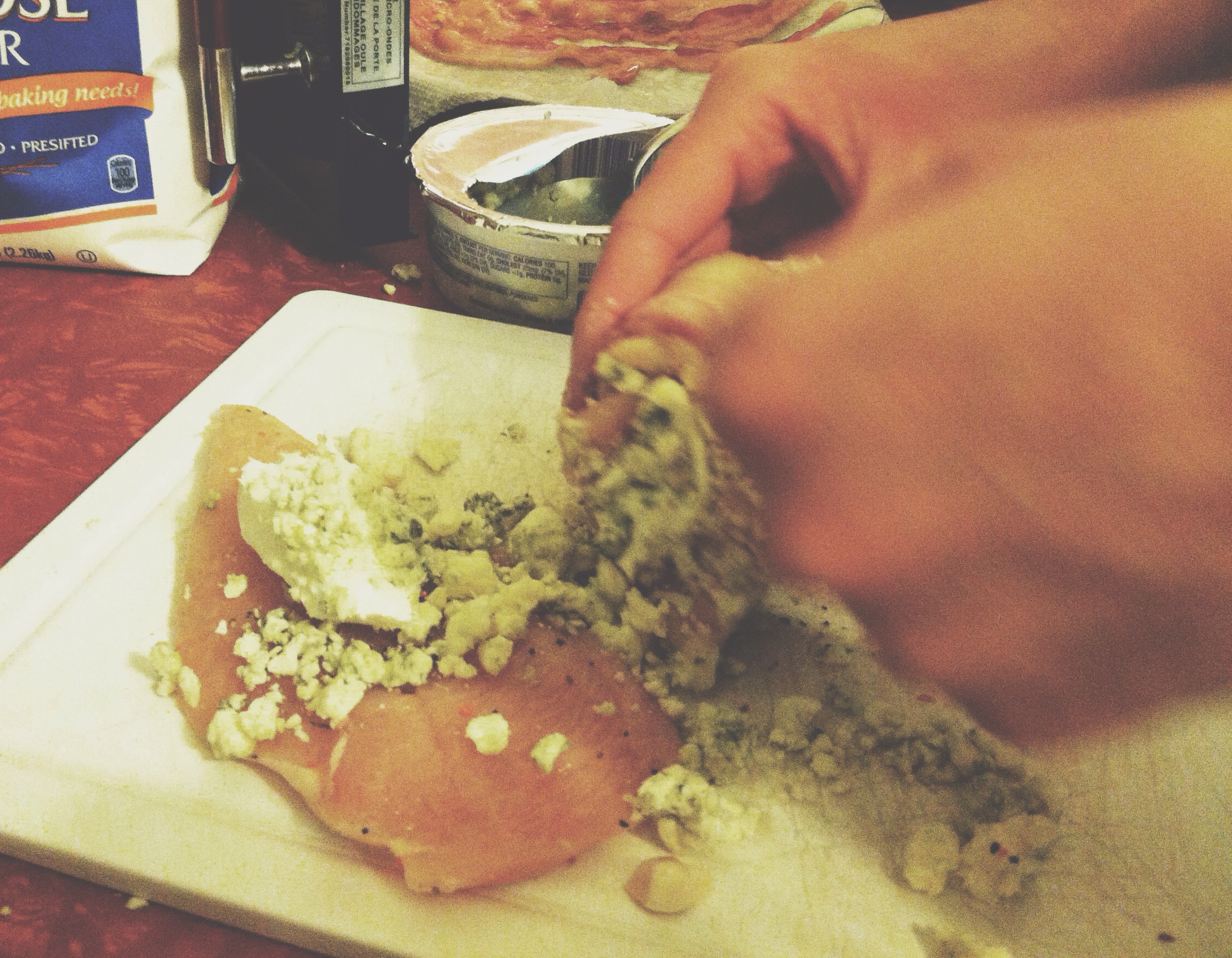 Cook at 425 degrees uncovered in a baking or casserole dish for 15 minutes or until chicken is cooked through.
Enjoy!