Davey searches far and wide for the best deal when it comes to making a new purchase. It's one of those things that drives me completely insane…but also something I completely love.
Much to his dismay, we moved to a city that is TERRIBLE at Craigslisting. Everyone in Minneapolis thinks their used goods are worth way more than…well…used goods.
We are in the market for some inexpensive porch furniture, and this is what we have to work with…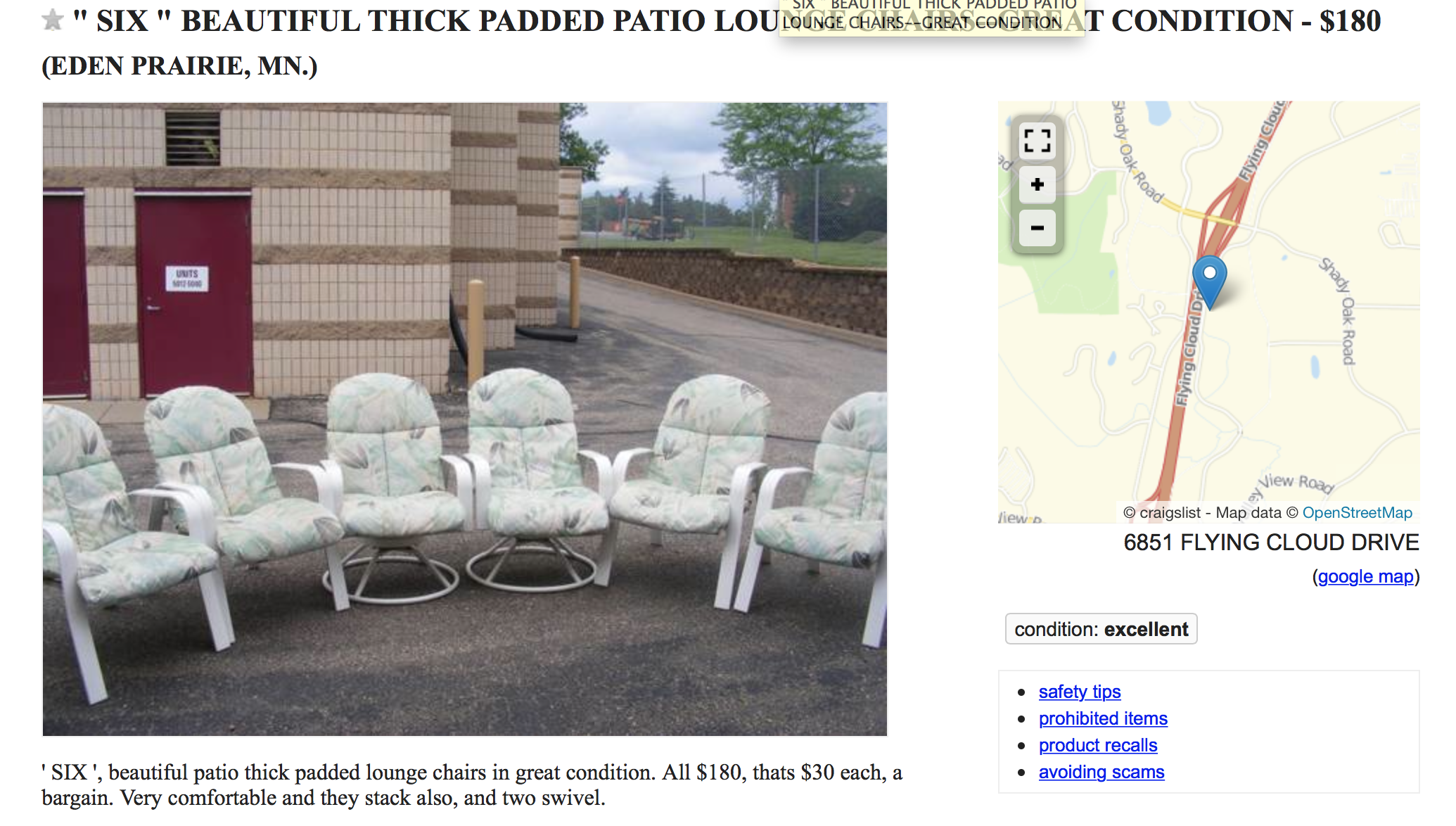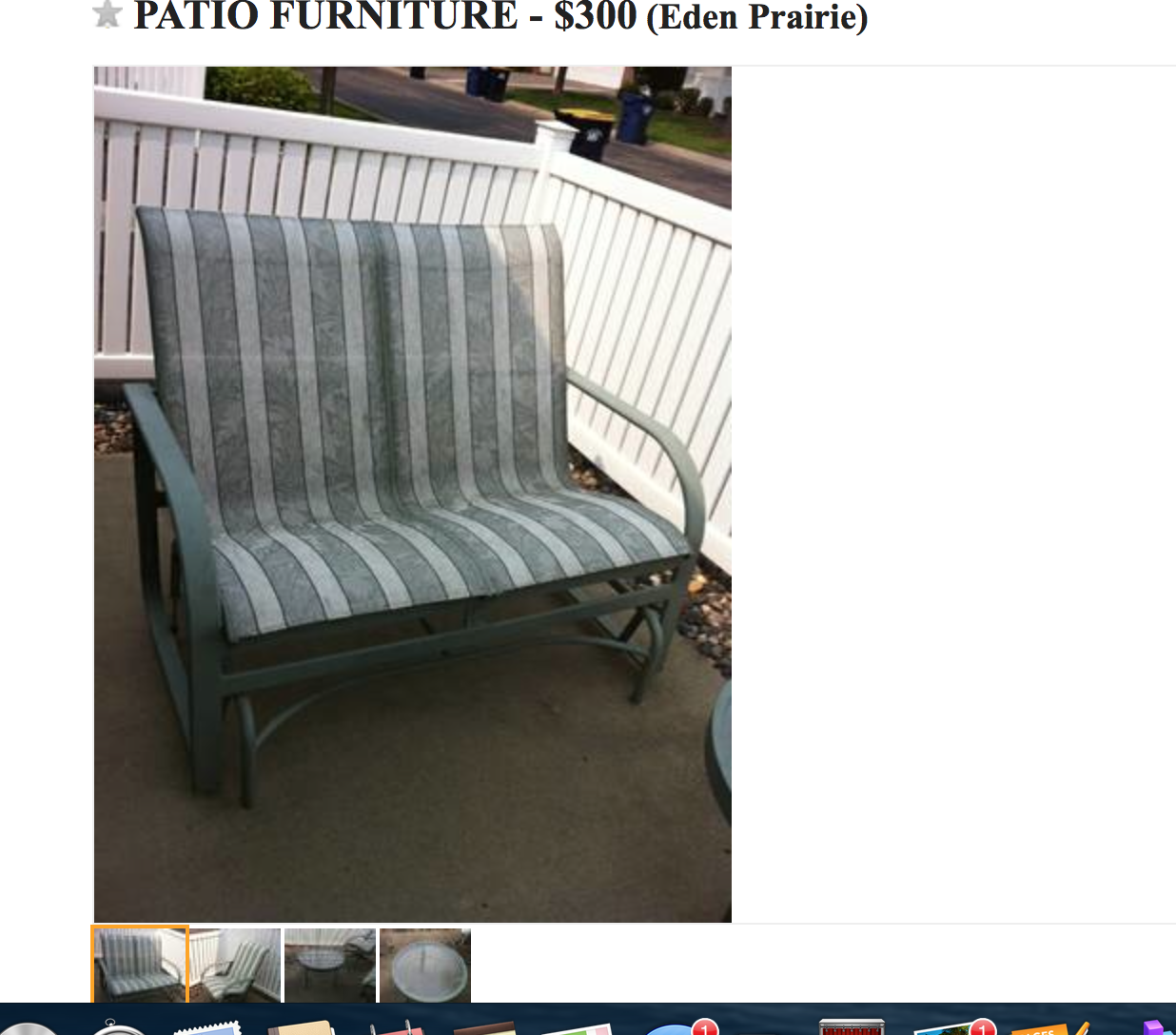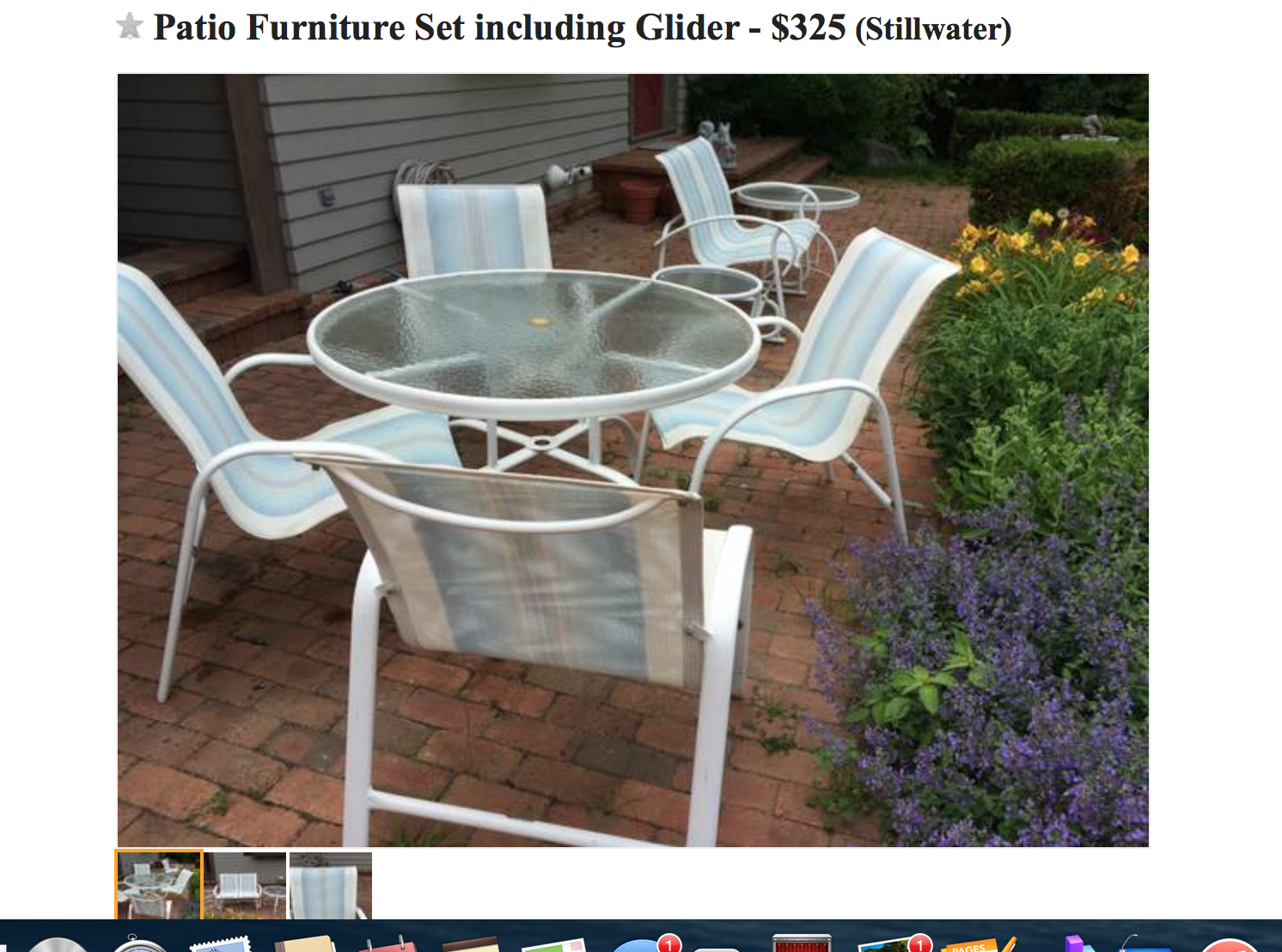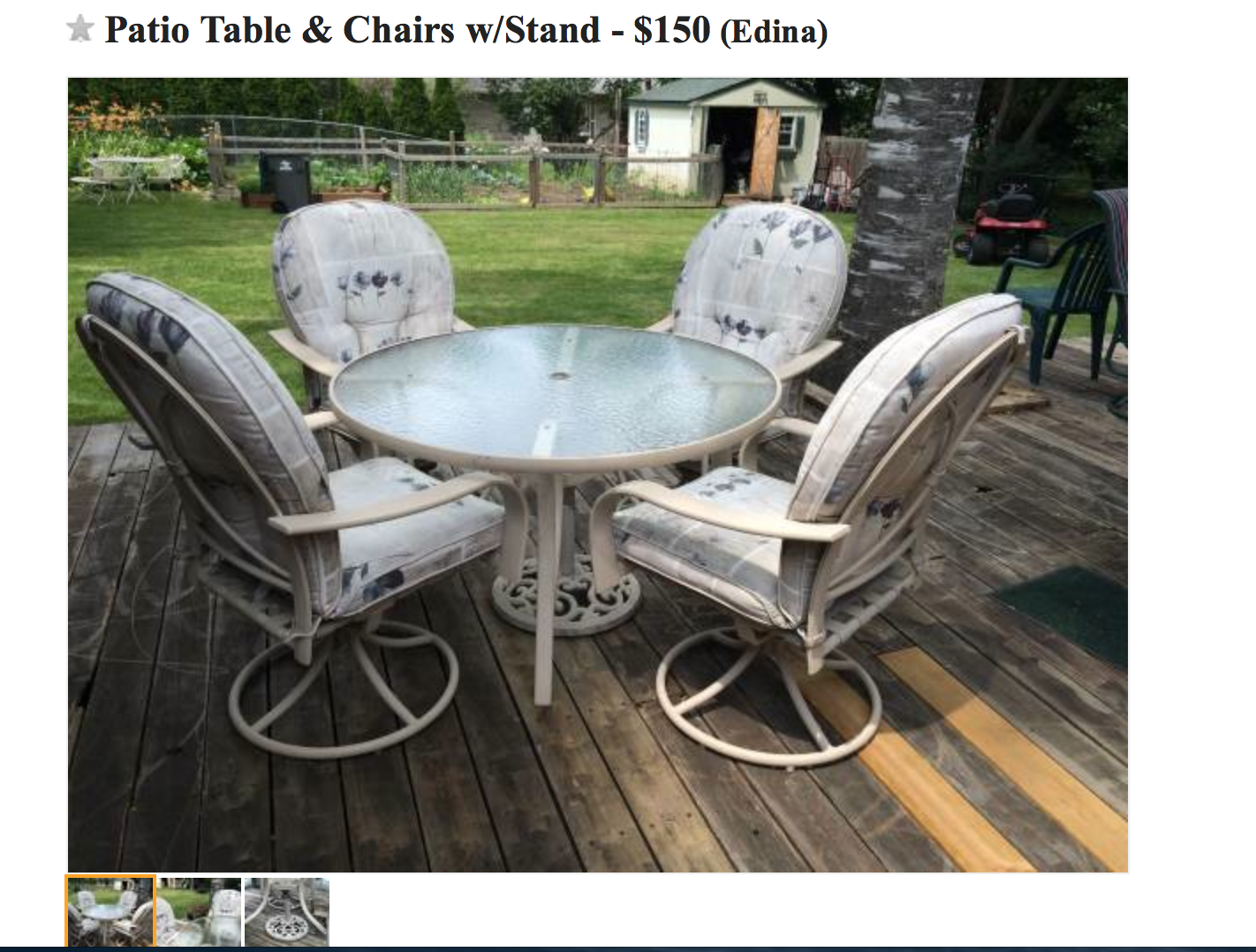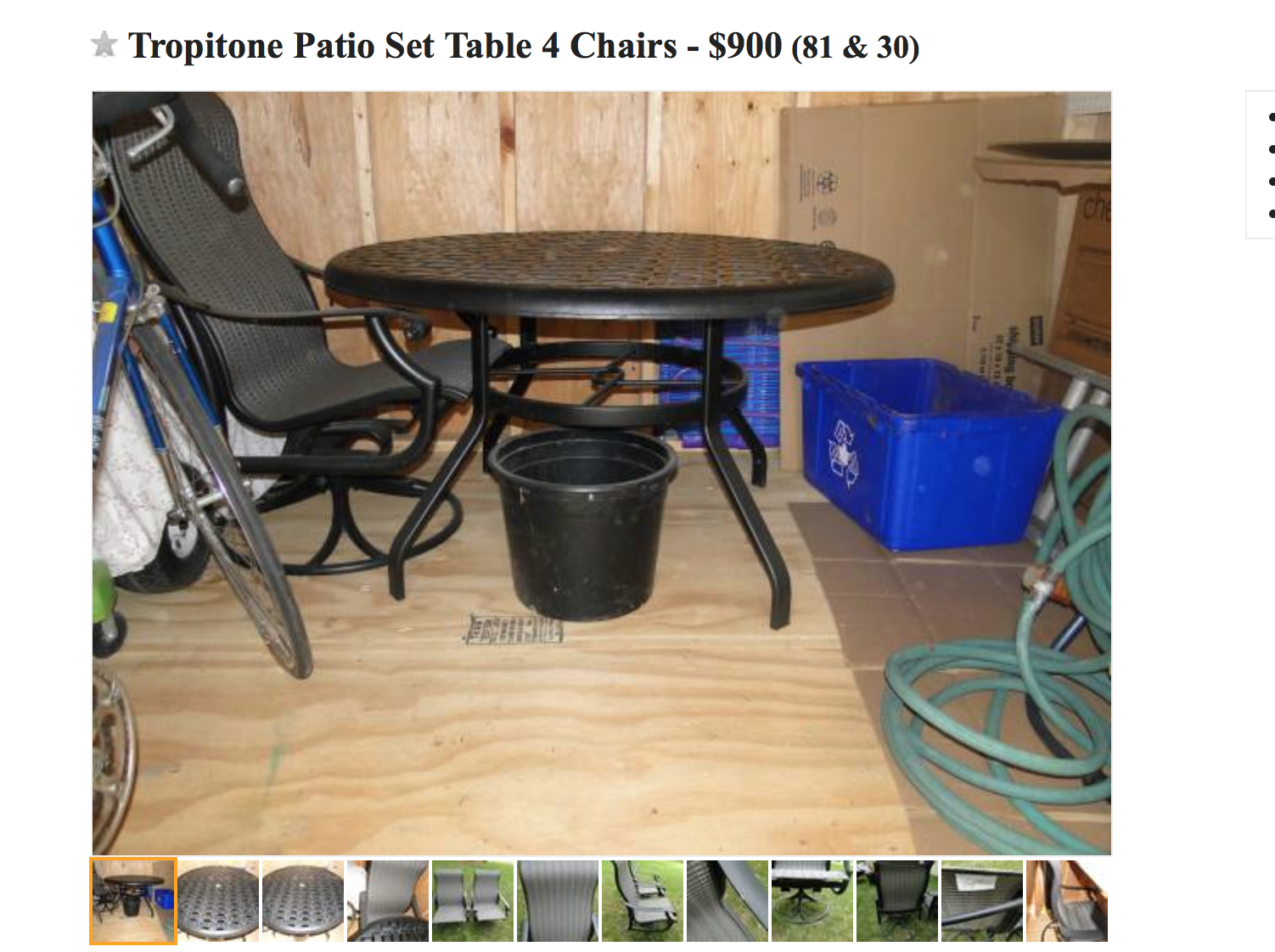 I mean, come on! Your outdated, used patio furniture that your pet peed on is not a gift sent from God. Stop putting it on Craigslist to make a fortune just to end up giving it away to your neighbor's college aged son because no one bought it.
Don't even get me started on your couches and rocking chairs, Minneapolis.