Seton's finally ( I say 'finally' but I guess it's only been 13 months…) at an age where she can sit still and focus on something for a few minutes at a time. She loves to stack her blocks now rather than just knocking down MY stacks!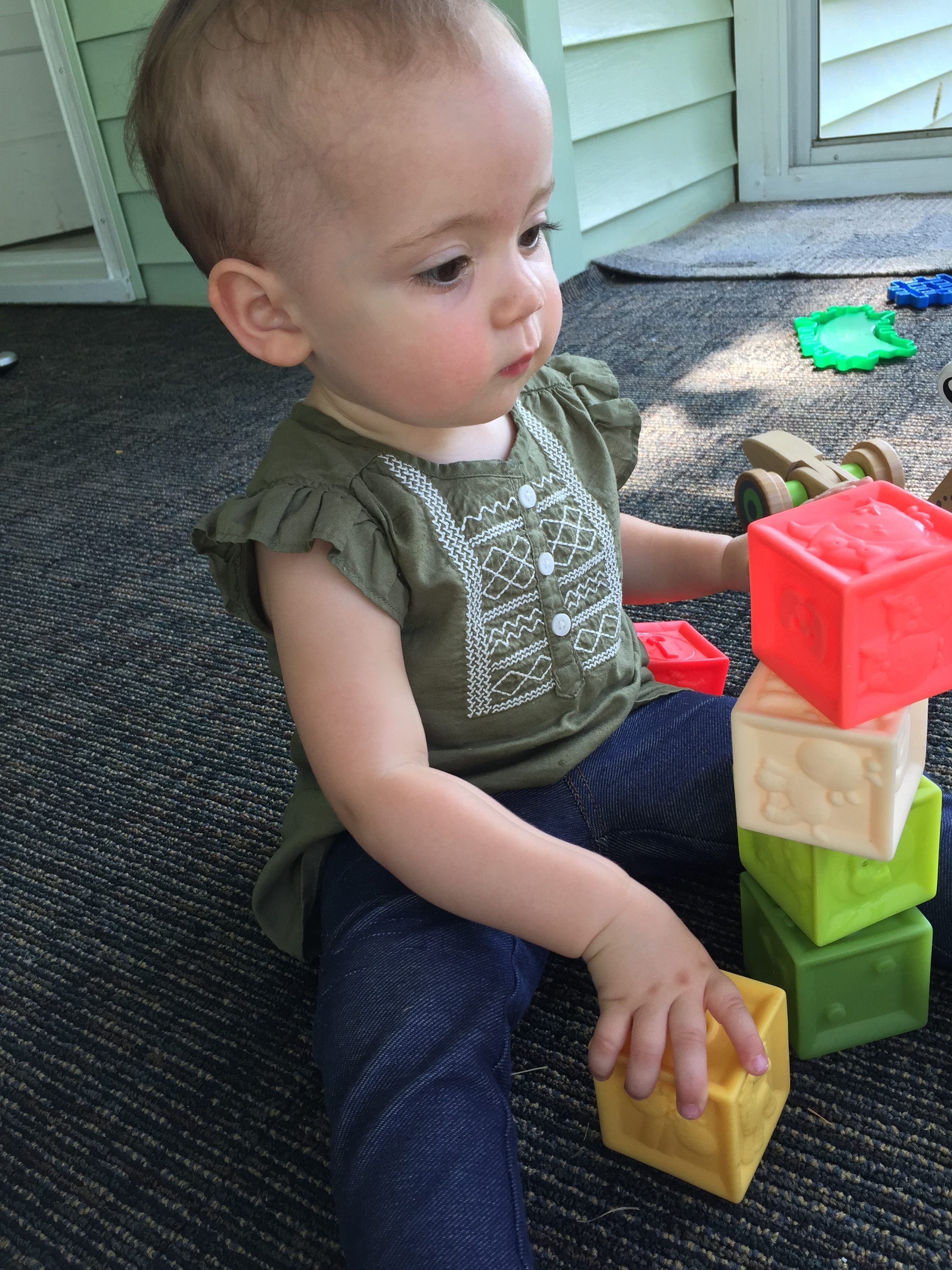 And she gets very serious at our public library. She is in a phase where she takes one object at a time and moves it from point A to point B. It's like she has a really important job to do–ha! (It was really cute until "point B" was once the toilet. ;))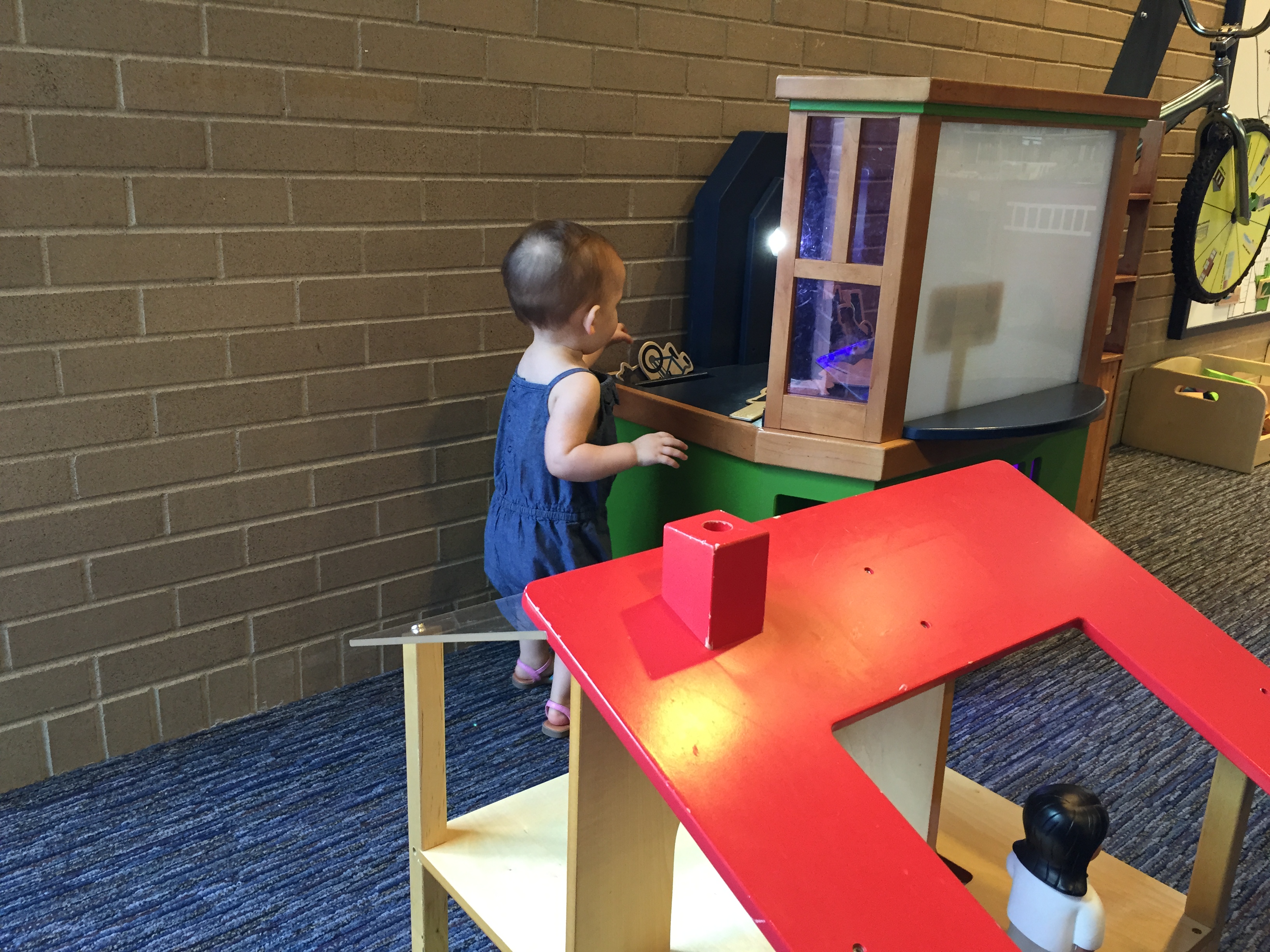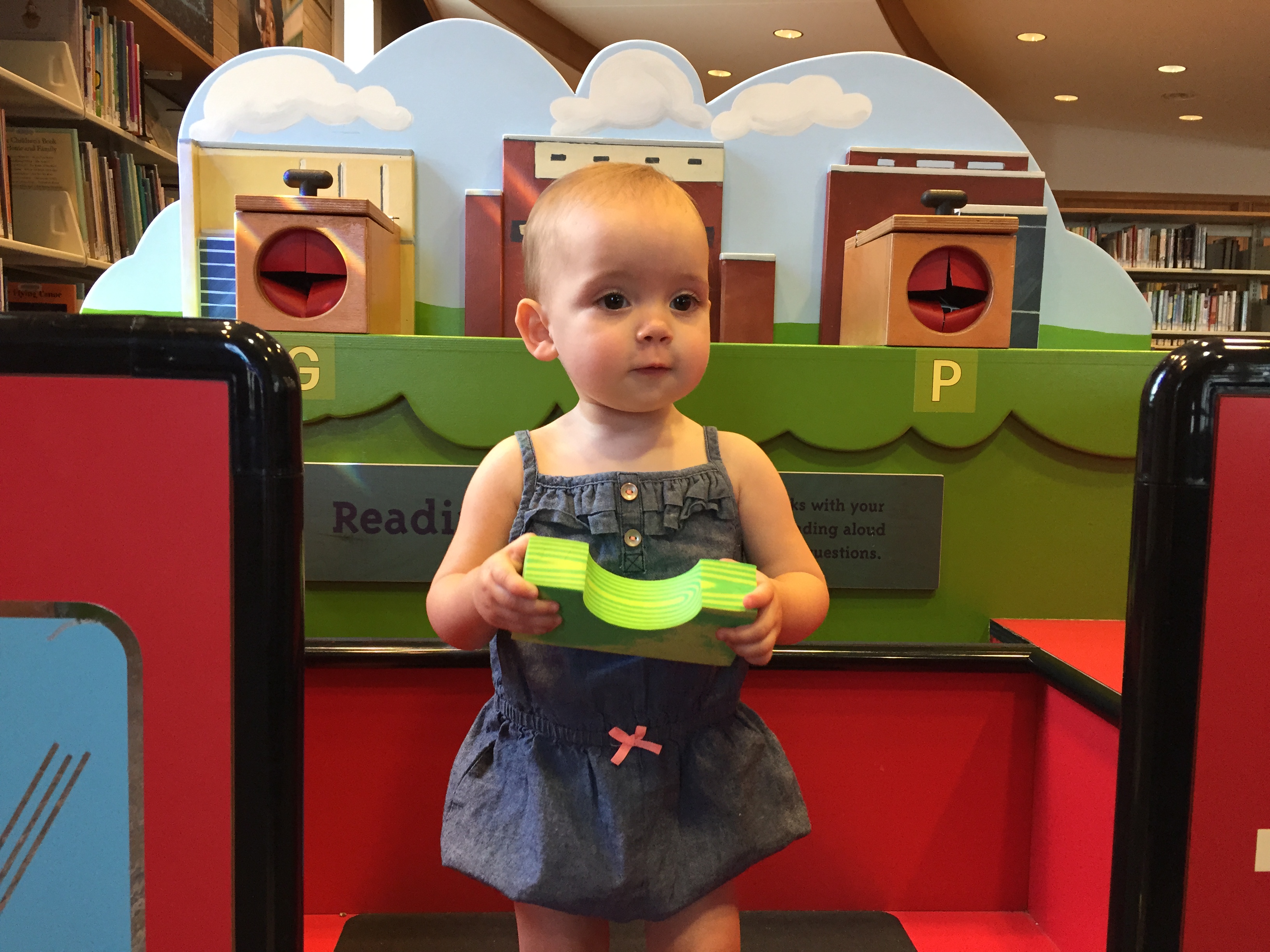 She has turned into quite the climber! We can't turn our backs or she is on top of the foot stools or standing on her rocking chair.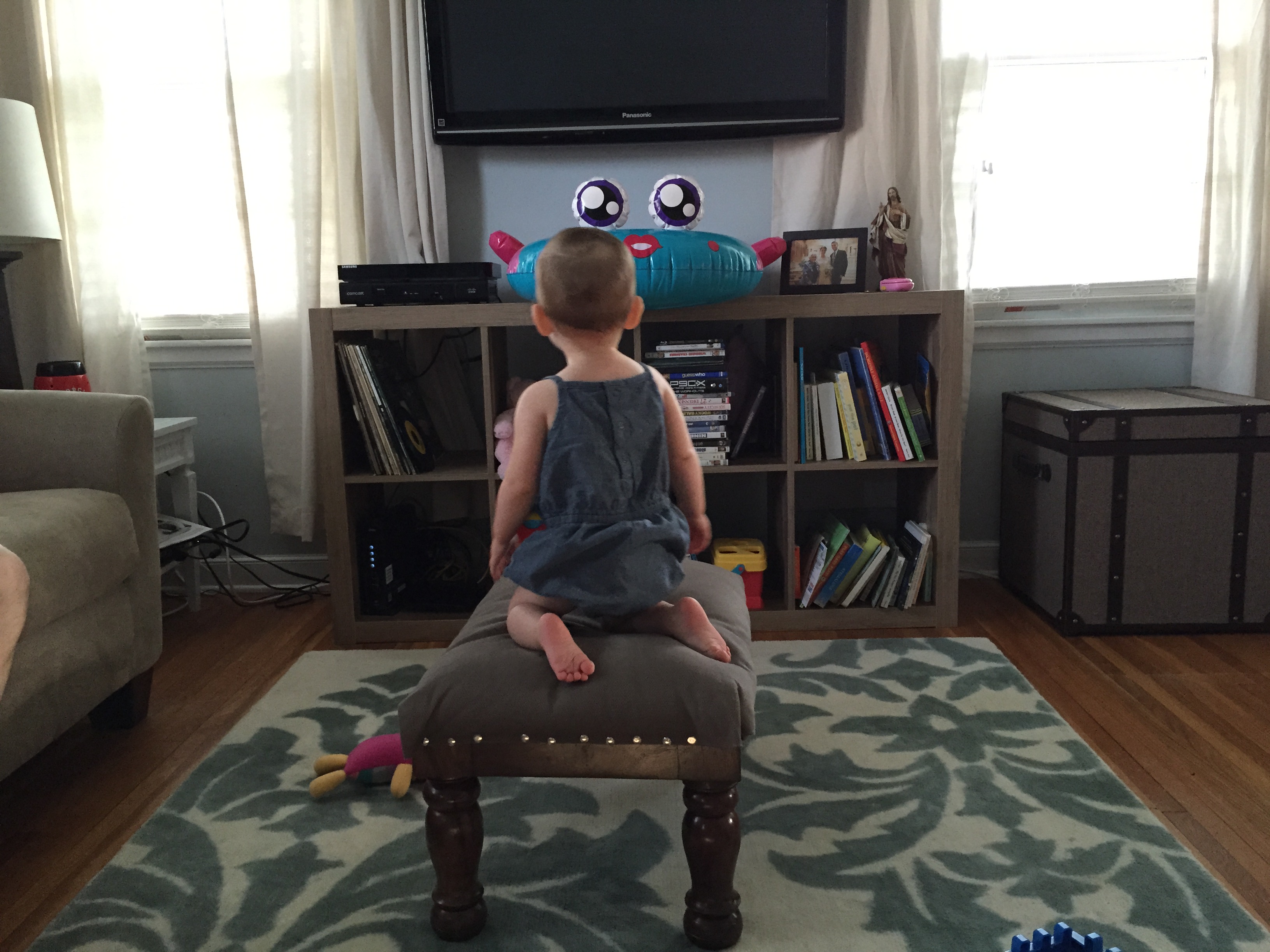 We had some fun visitors over Labor Day weekend! Chris and Lauren drove up from Chicago, and we had a blast showing them our town! We started off Saturday with a walk around our cute town of Hopkins, MN. After morning naps, we headed to Mall of America!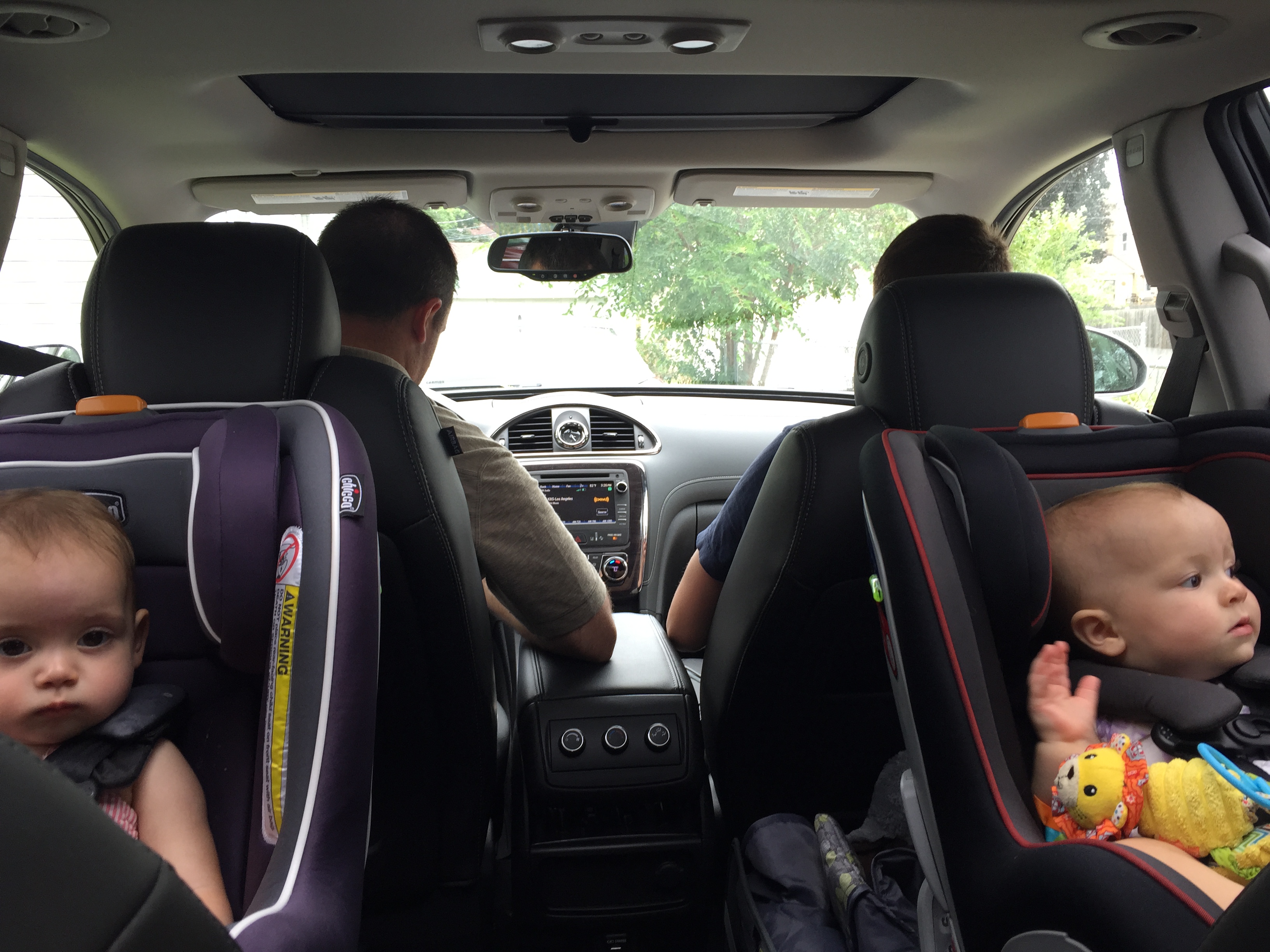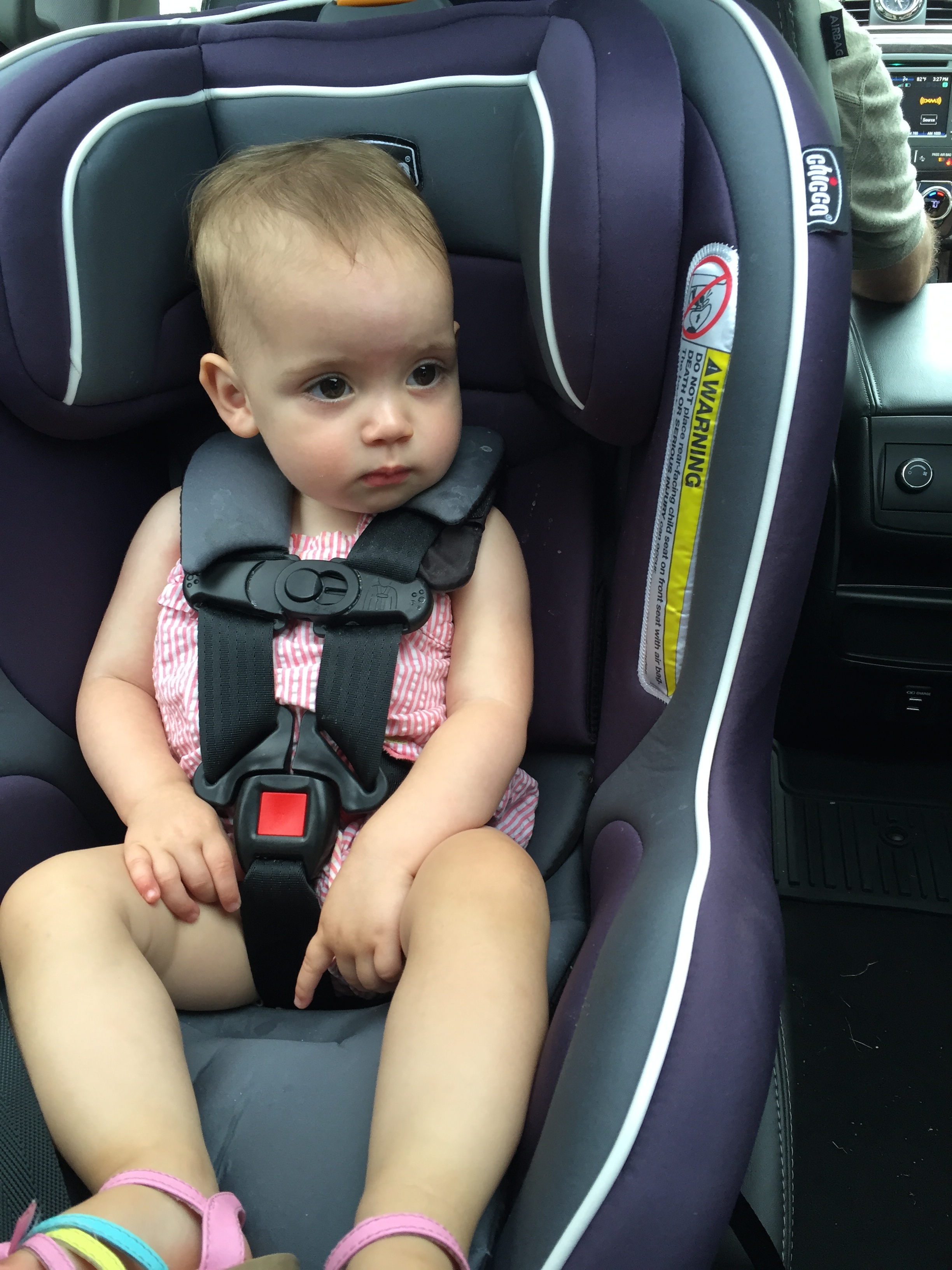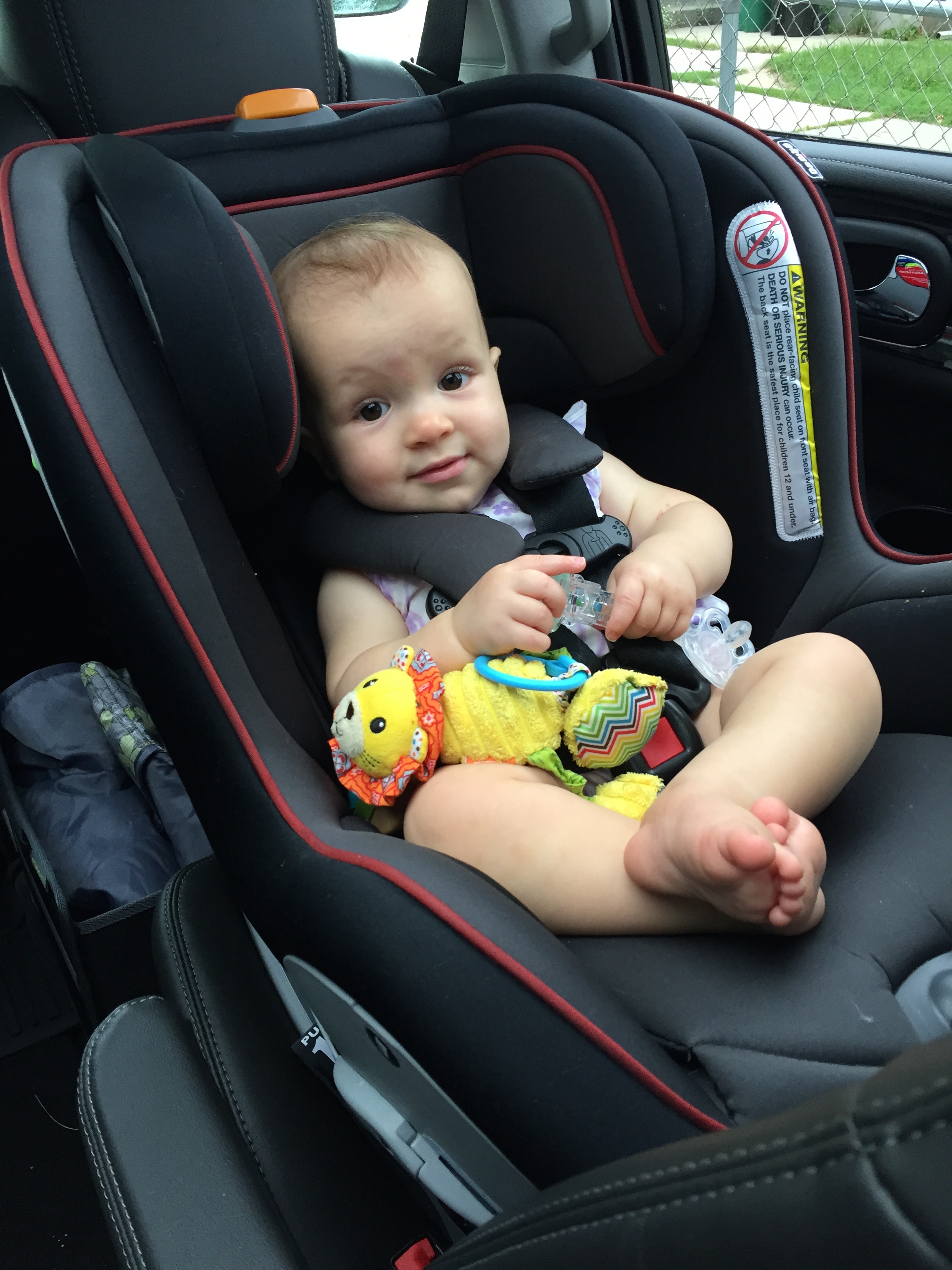 The back seat babes: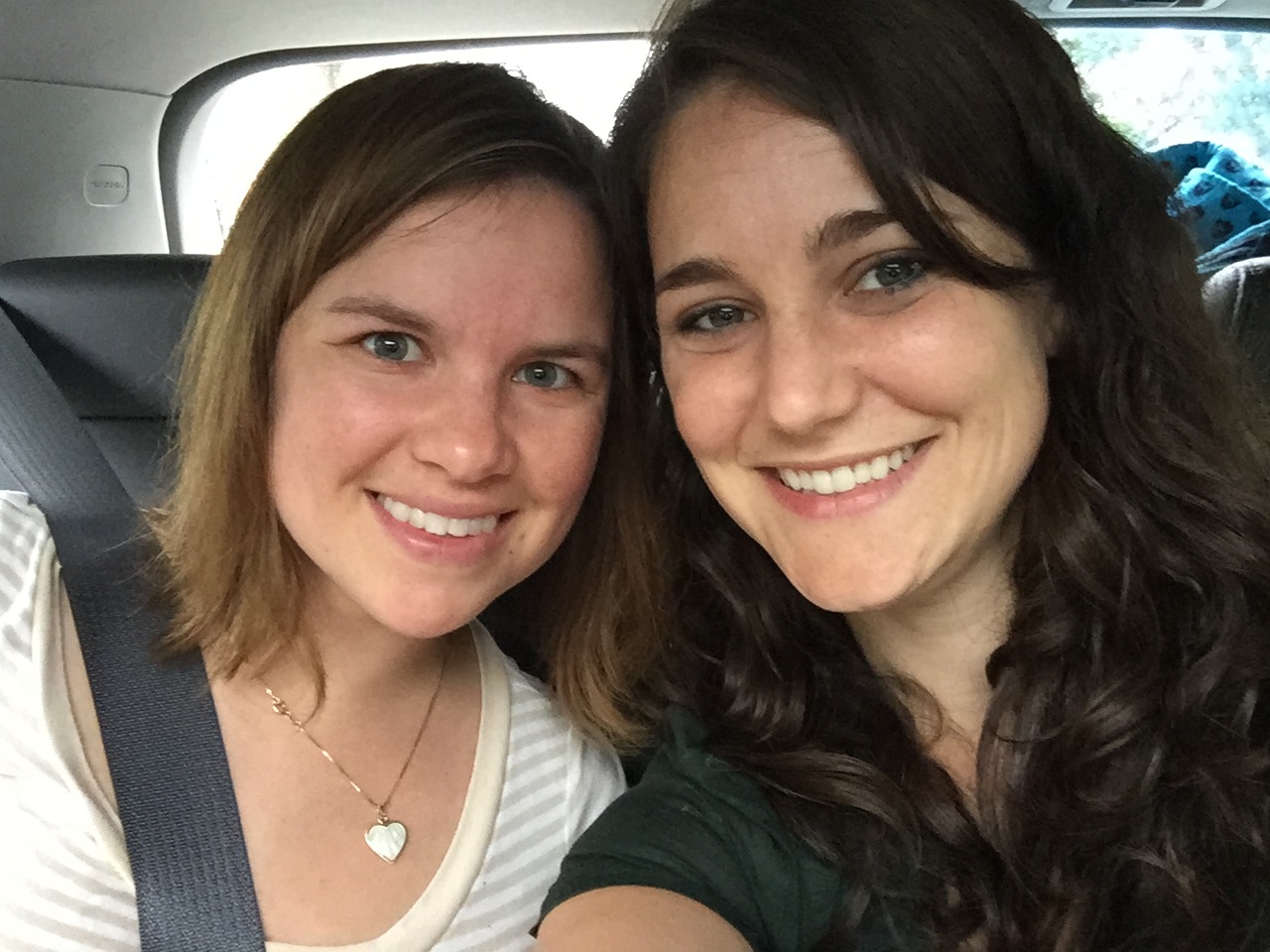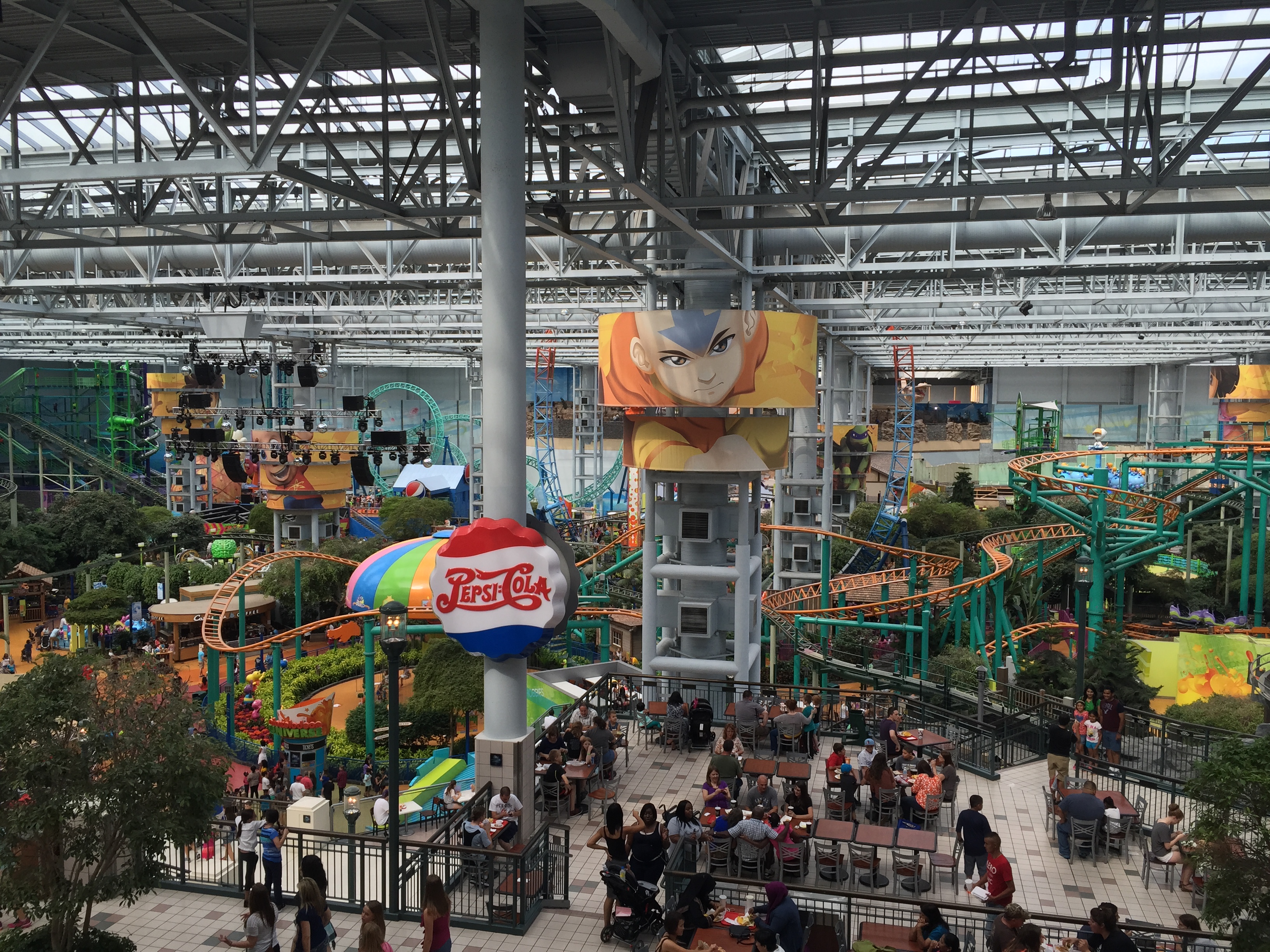 I only had about 5 heart attacks watching Davey and Chris on the escalators with the strollers.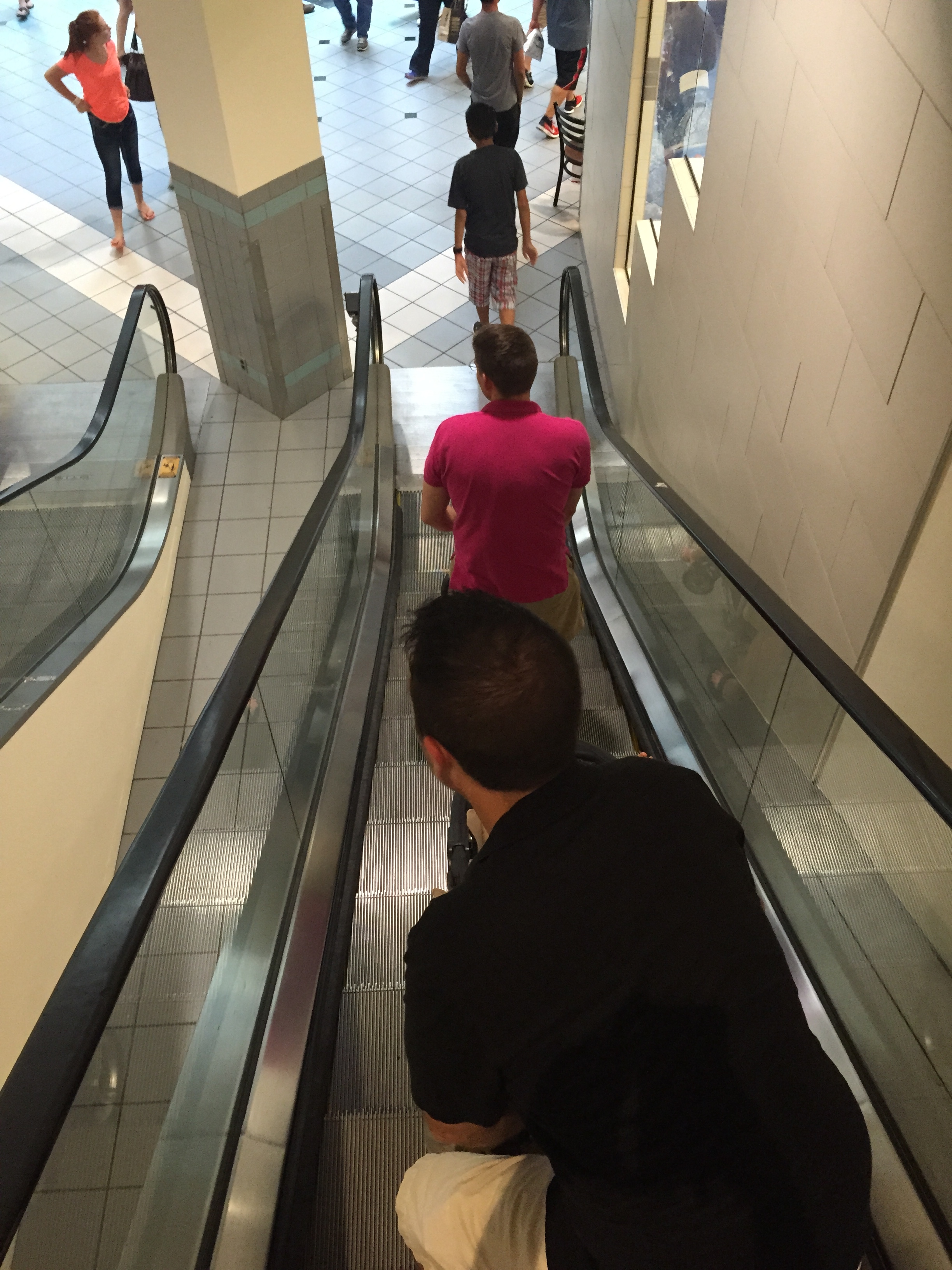 Chris is a great dad!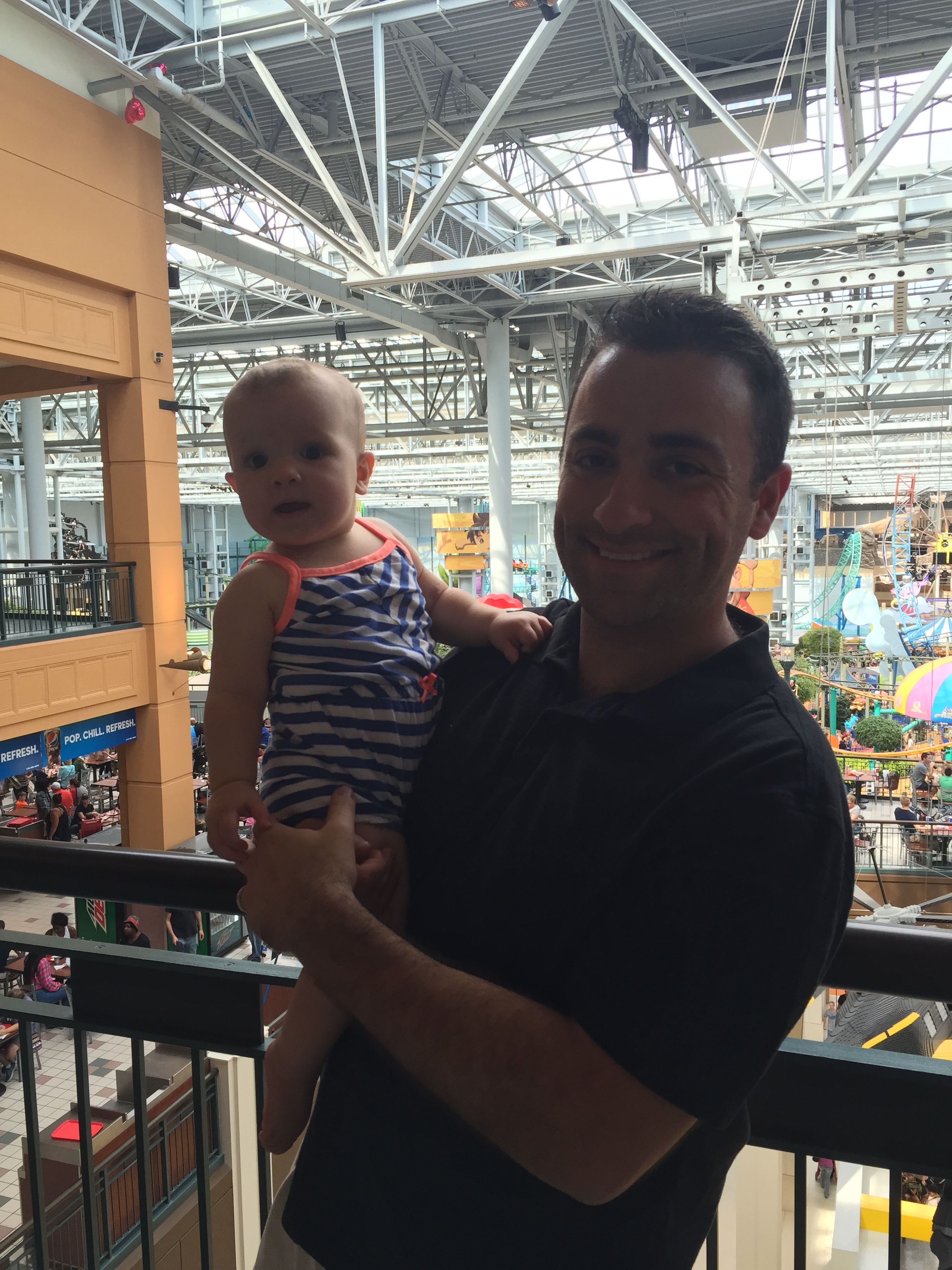 After afternoon naps (during which the parents watched Ninja Turtles, much to Davey's delight) we headed to Lake Harriet Band Shell for a little picnic, drinks, live music, and chasing of a one-year-old!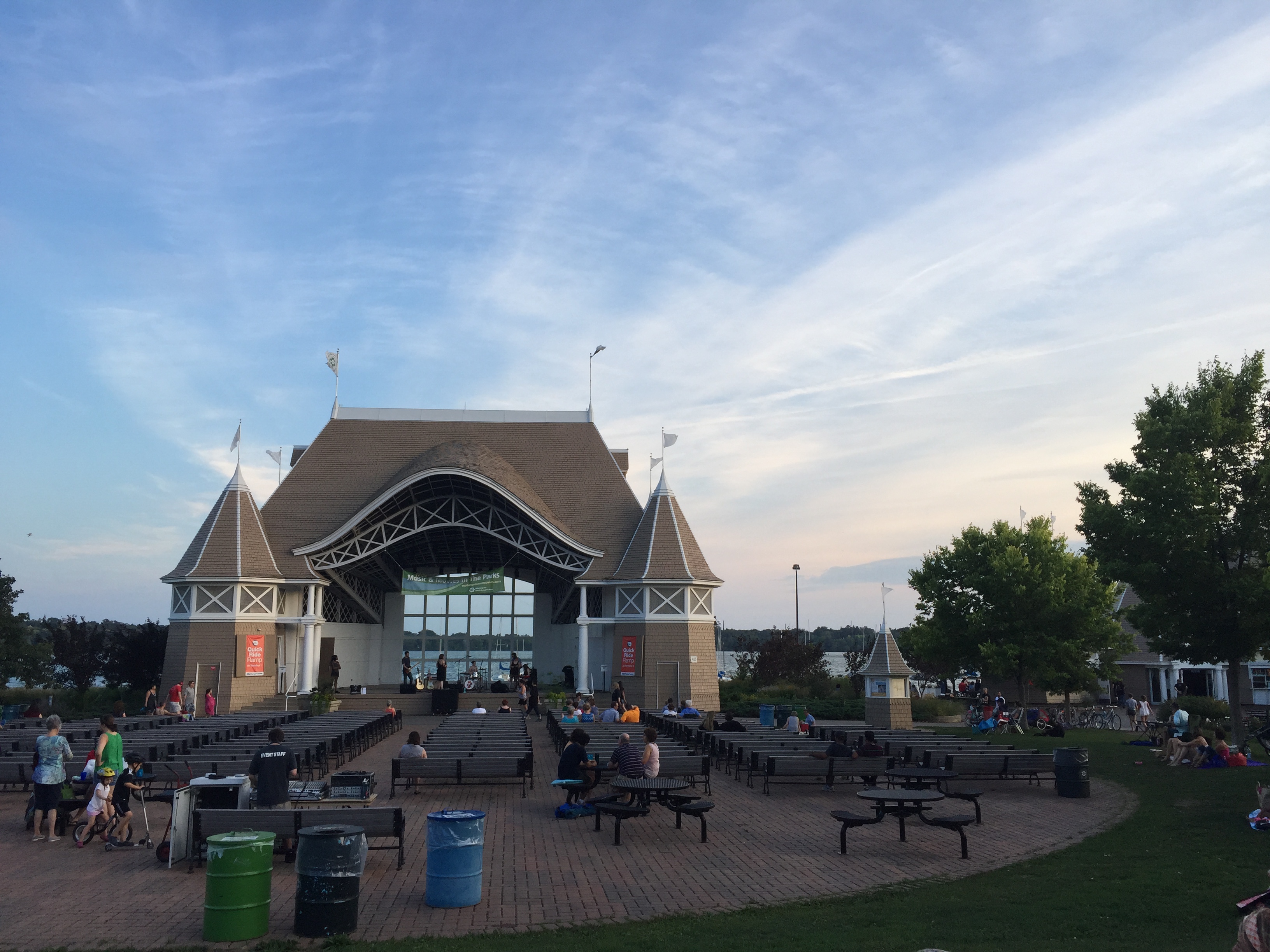 I love that these girls are little buddies!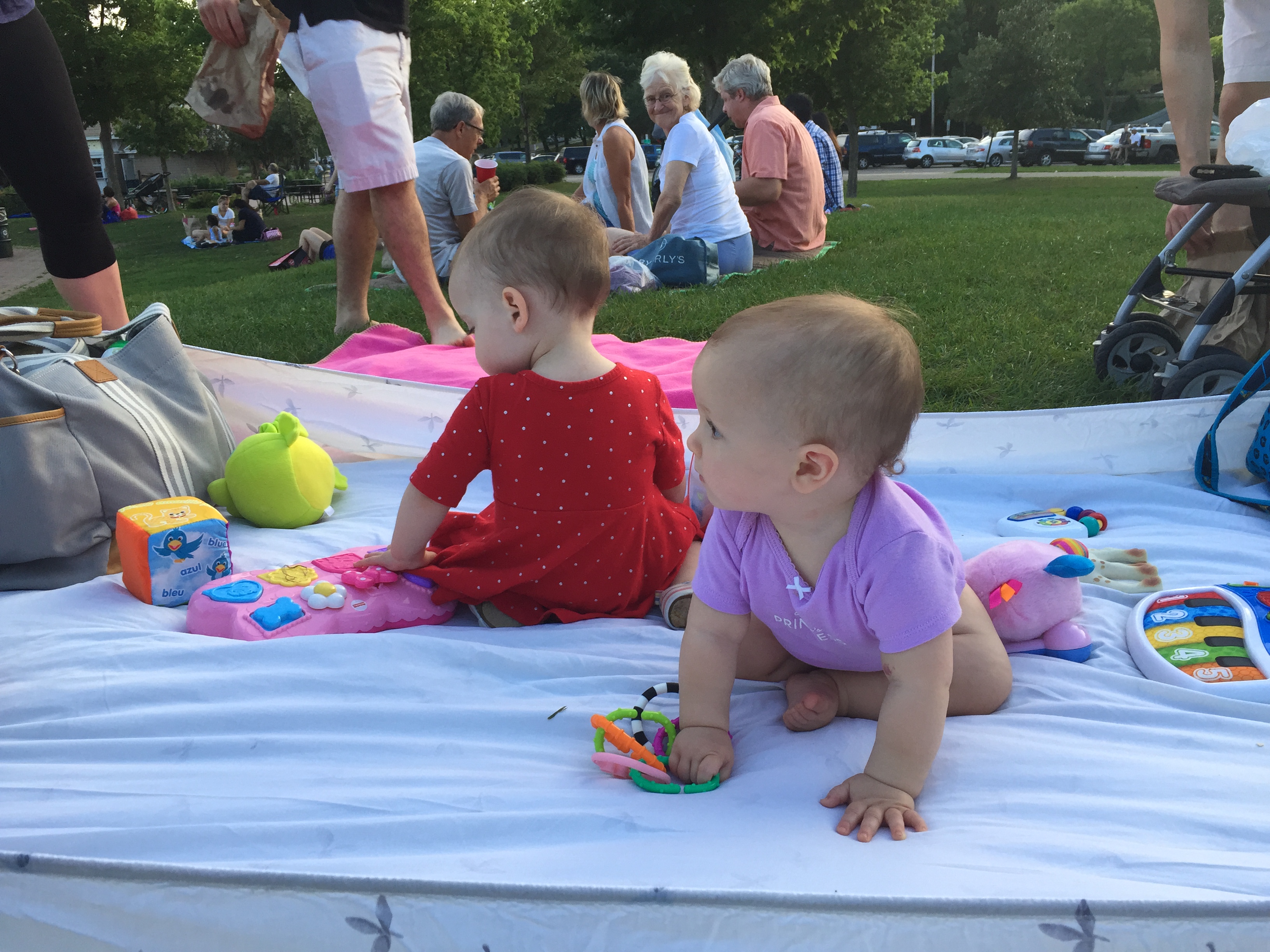 Why is it that she cries when I leave the room in our house and doesn't let me shower or use the restroom without standing outside the door yelling, "Mommy!" but she is VERY happy to walk-run away from us in a crowd of people?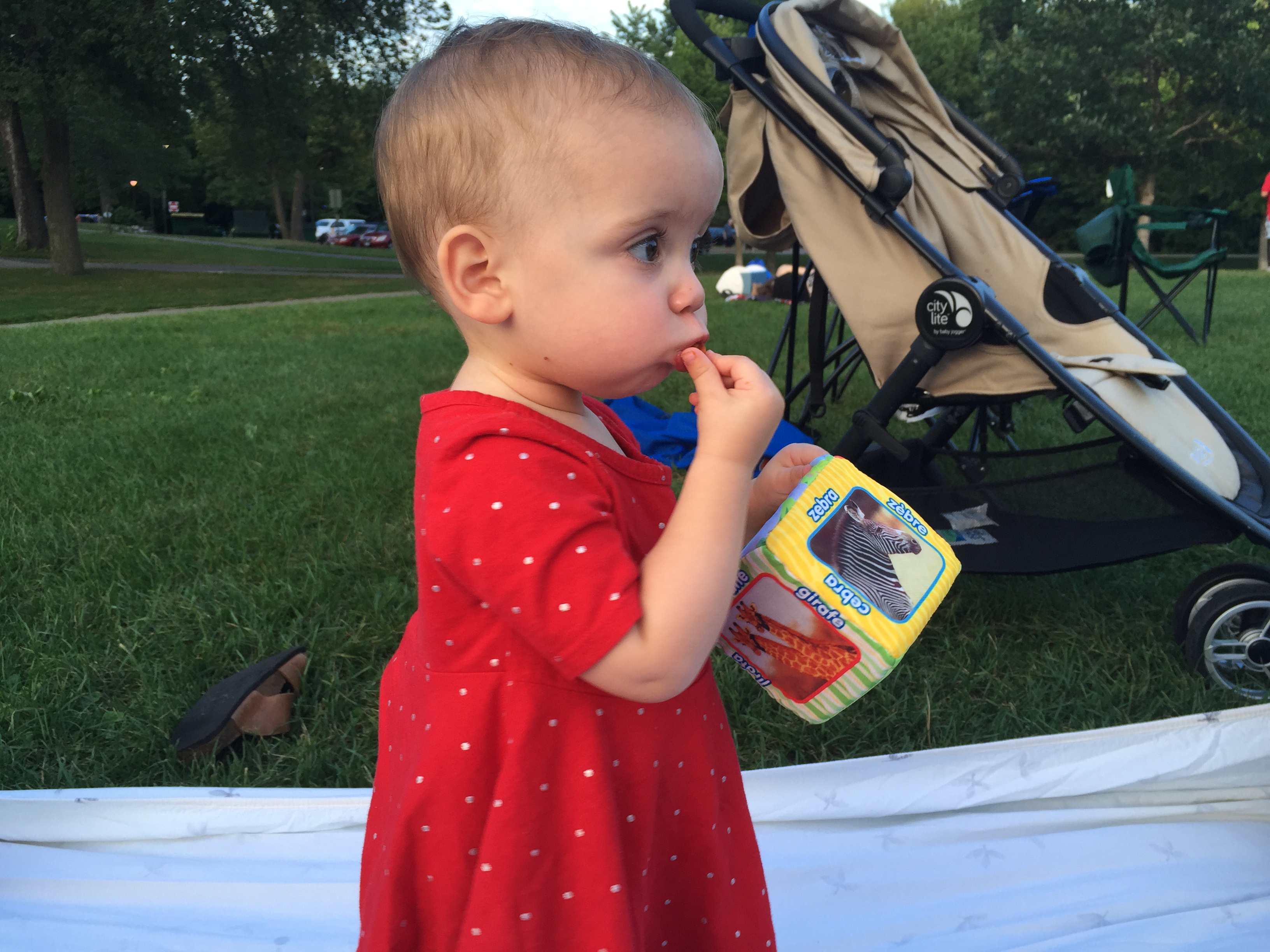 The Little Stinker.
I don't have pics of Sunday (what was I thinking!?), but we took them out to the town diner for breakfast, played at our local playground and finished the day with Juicy Lucy's at the 5-8 Club.
We were so sad to say good bye to them!
All our friends are probably getting a little tired of us begging them to move here.