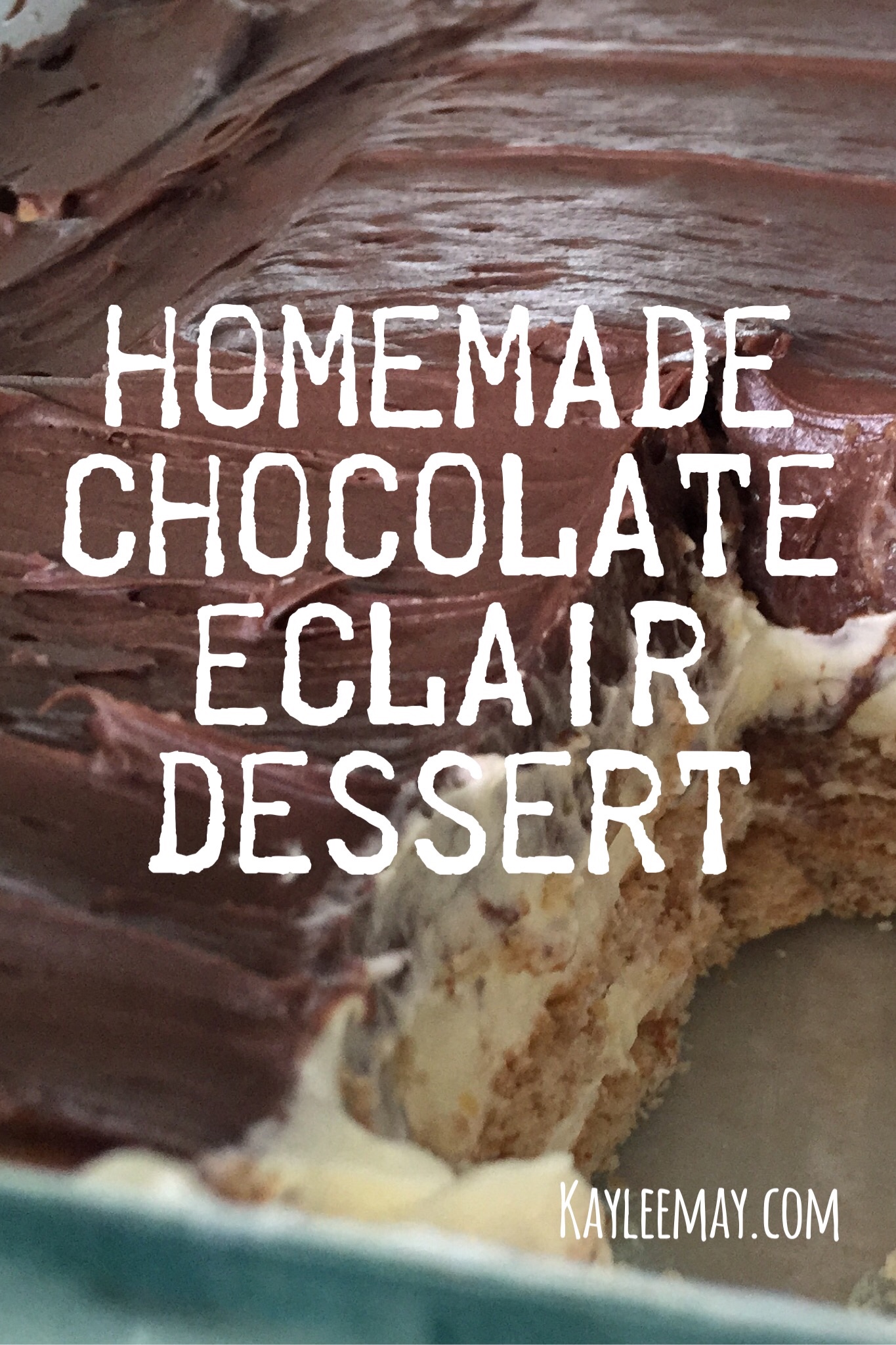 Davey requested Aldi's Chocolate Eclairs for his birthday, and since I make nothing easy on myself, I decided to MAKE him chocolate eclairs. Actually, I think he didn't want me to mess up a cake, but whatevs. I bought him the requested eclairs so his birthday wasn't too disappointing and also texted my mom for the easy-peasy yummy recipe she made us growing up.
Here's the easy recipe I used from my mom.
Ingredients
2 packages instant vanilla pudding
1 9 oz cool whip
3 and 1/4 cup milk
1 can chocolate frosting
1 box graham crackers
9×13 pan, buttered
Mix pudding, cool whip, and milk.
Place a layer of graham crackers on bottom of buttered 9×13 pan. Pour half of the pudding mix. Place another layer of graham crackers on top of the pudding. Pour the other half of the pudding mix. Place a layer of the last graham crackers on top. Place in refrigerator.
Frost the top layer of graham crackers and enjoy!
Make low fat with skim milk, light cool whip, and sugar free pudding.
Davey and Seton love the yummy summer treat!