I happen to believe I am married to the best father. I have to put it into words in hopes that other men will read this and feel called to step up to the amazing, challenging, and rewarding role of fatherhood.
Davey became a father the moment Seton was conceived. From the first time I told him I was pregnant, he honored the role of fatherhood by taking care of me–the vessel carrying his child. He always asked (and still does), "what can I do for you?" He actually recently got upset that I didn't have anything I needed him to do! He is ready to vacuum, clean, take out trash with just a simple request.
Davey is a father when he makes jokes, like threatening to use a go-pro during labor and delivery or pretending like swaddled infant Seton is a burrito.
Davey is a father when he bathes Seton, every night, gently pouring water over her small, worn out body as she giggles at his expressions.
Davey is a father when he tells me he looks forward to getting one-on-one time with Seton when I work on the weekends. When I come home she has bagel crumbs in her carseat and is still wearing her pajamas. But she is happy with a clean diaper, and I can tell she loved her day with her daddy.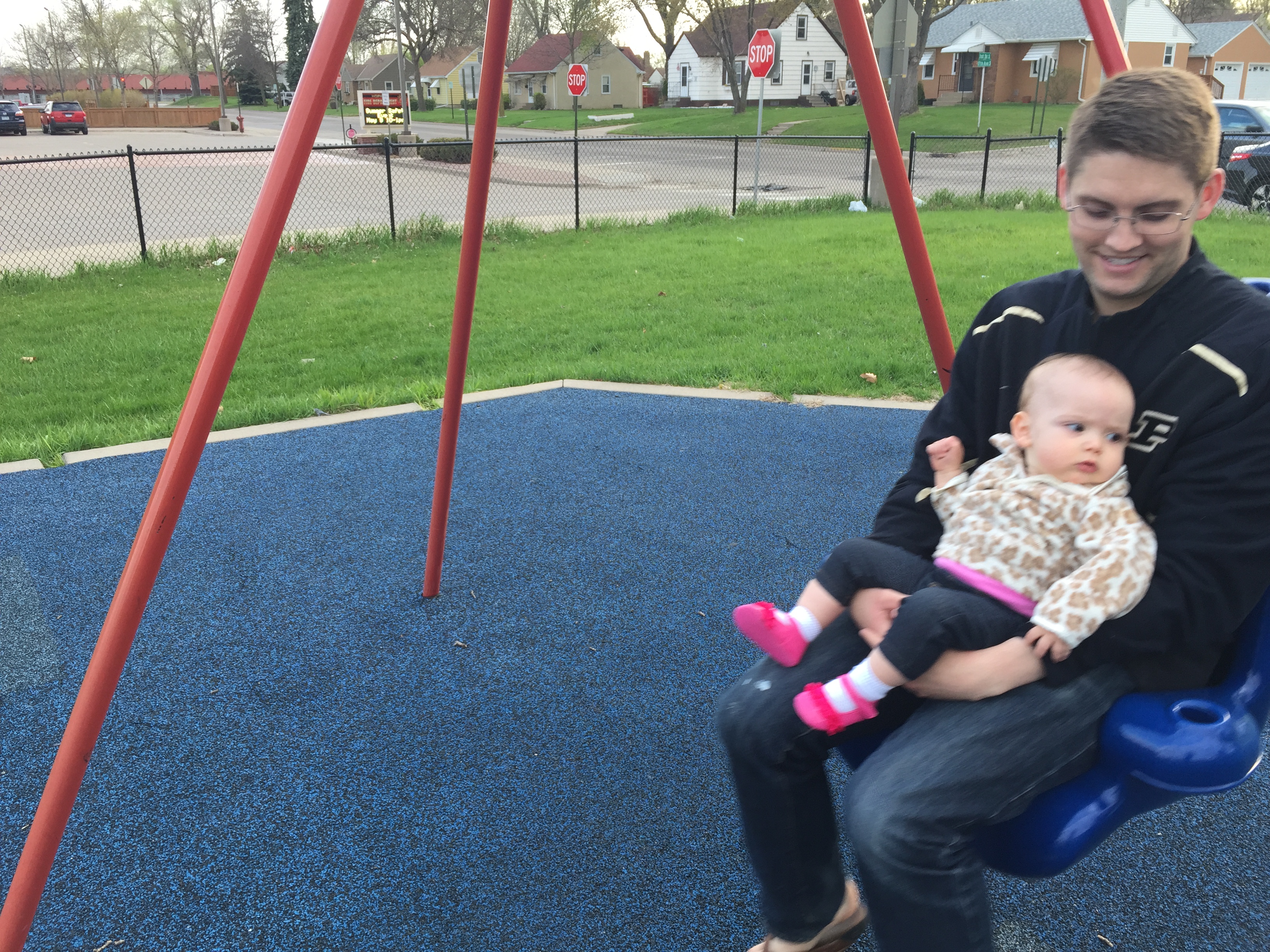 Davey is a father when he goes to work every day to make sure Seton and I are well nourished, well sheltered, and financially comfortable.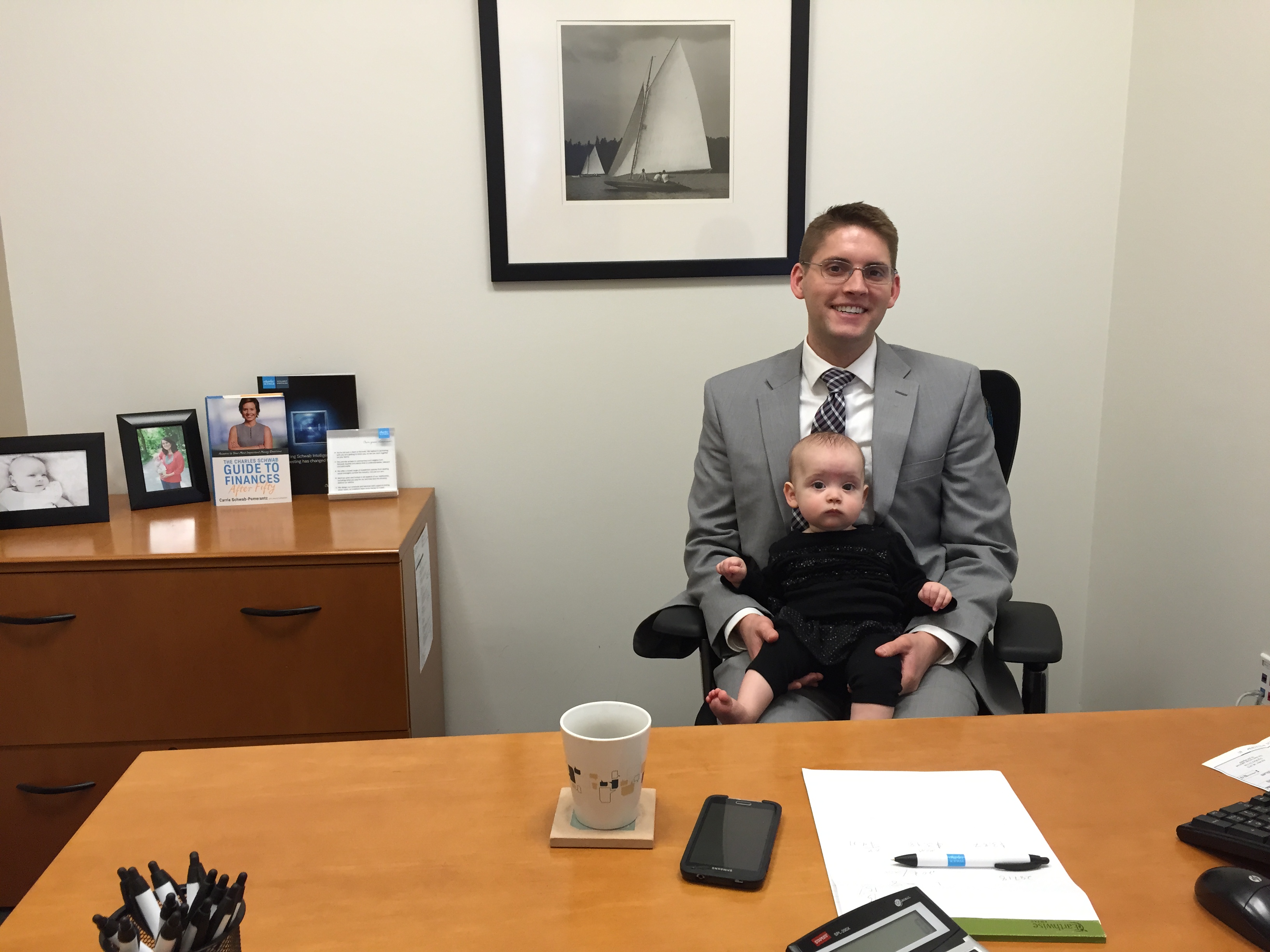 Davey is a father when he insists we never miss mass, even if it means going at 7:30am on race day or when Seton is extra crabby.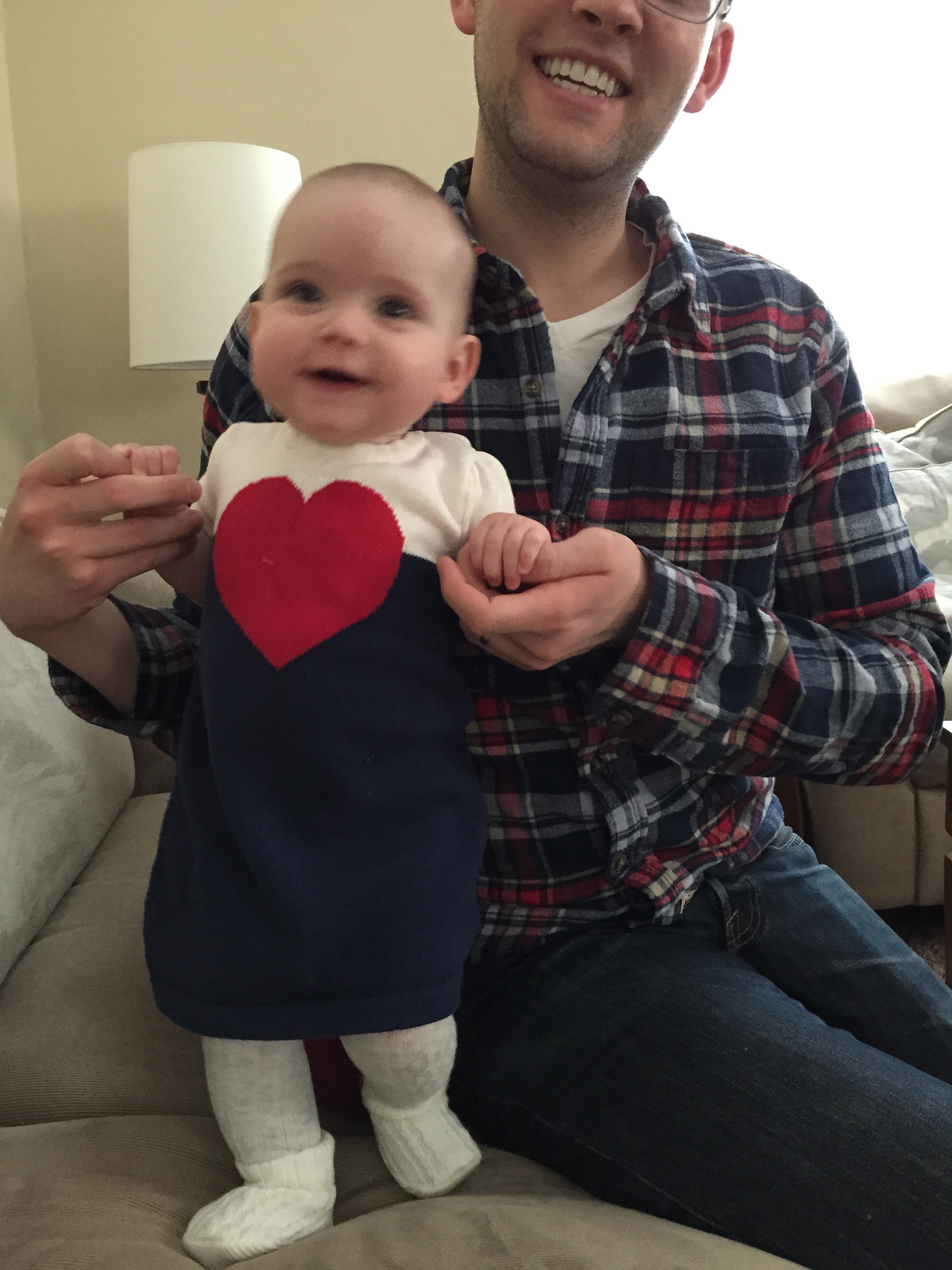 Davey is a father every day because he shows up. He is present in our lives. He is energized by the call to take care of us.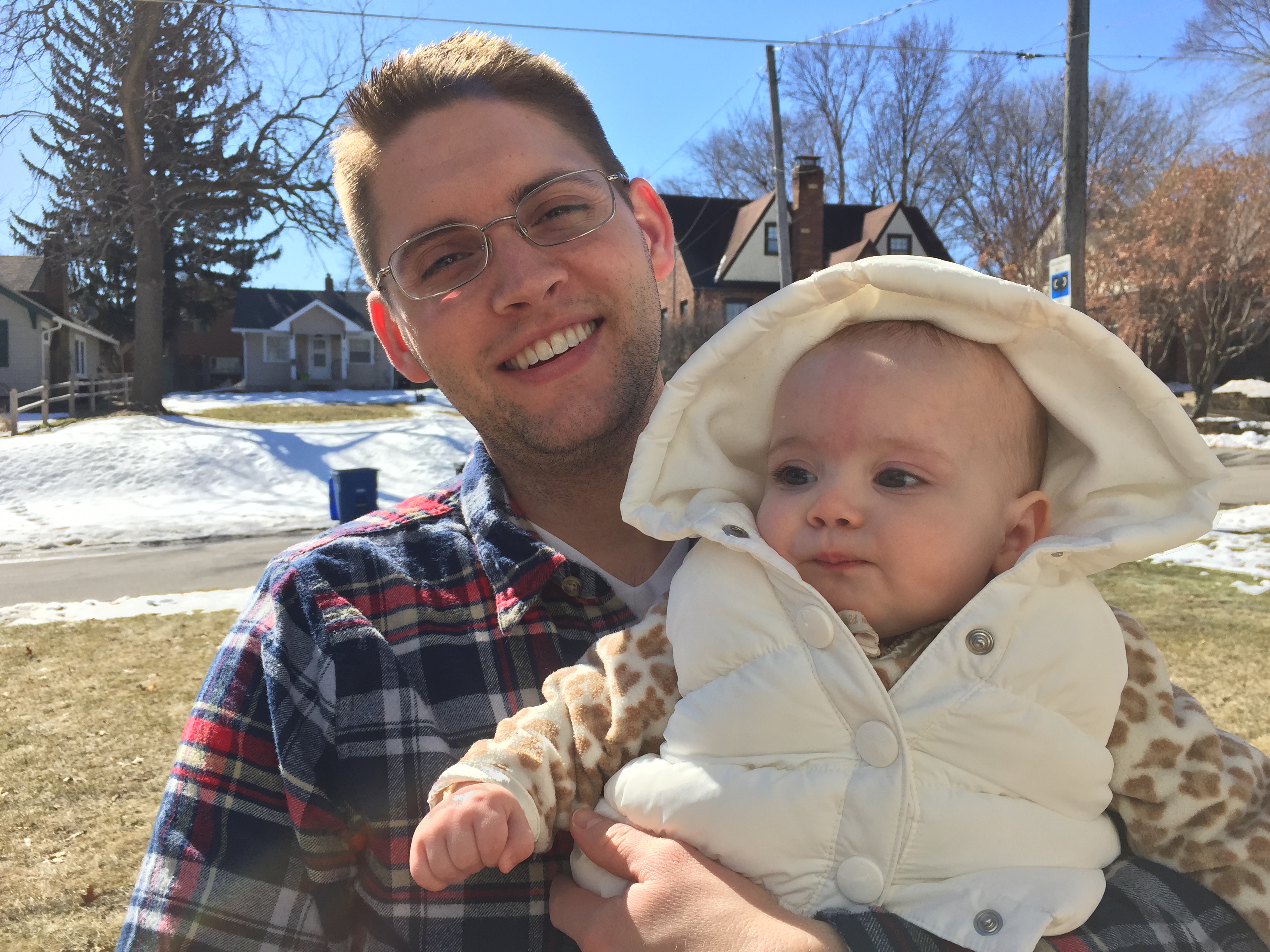 I fell in love with Davey for all his amazing characteristics–ambition, humor, love, and faith–without even recognizing how much I will appreciate him as a partner in life who will raise our children.