Who says there is no instruction manual for parenting!?
There's Google!
Google has been my bff over the past year. An expert parent = an expert googler, right? (um, okay Kaylee)
I compiled some of my favorite parenting resources I have acquired over the past year and thought I would share. It may come as no surprise that the list includes websites by fellow therapists. Occupational, speech, and physical therapists are such incredible resources for pediatric development.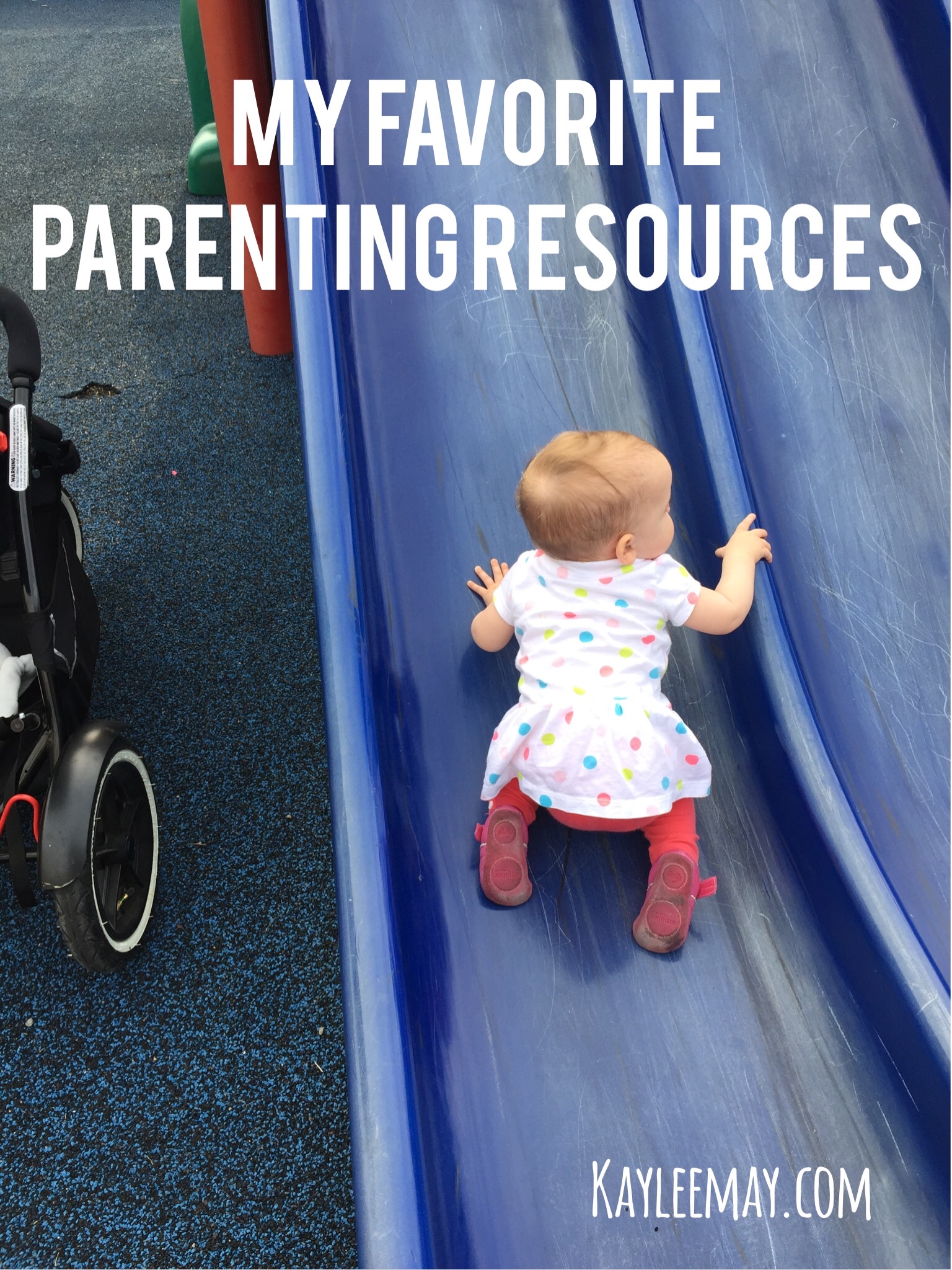 Mama OT: a mom and occupational therapist who gives great play ideas, tummy time ideas, and offers a rough sketch of developmental milestones that should be encouraged in young children. I think I may have read all her posts directed toward babies 0-12 months and have used all her advice! I can't wait to try out some of her ideas for older children one day.
Pink Oatmeal: I struck a gold mine when I stumbled upon Pink Oatmeal! A mother and physical therapist explores developmental milestones and offers advice as well as education about the importance of each milestone.
The Inspired Treehouse: Three therapists (therapy is where it's at) with more play ideas for kids and babies!
Seton's first few crawls:
You Kid's Table: I go to this site once a month to check in on the next food/drinking thing to try with Seton. If it weren't for this website, I would have never thought to start offering Seton a straw by 8 months (which she successfully uses now!) or finger foods at 7 months. I knew absolutely NOTHING about feeding a baby until I stumbled upon this website.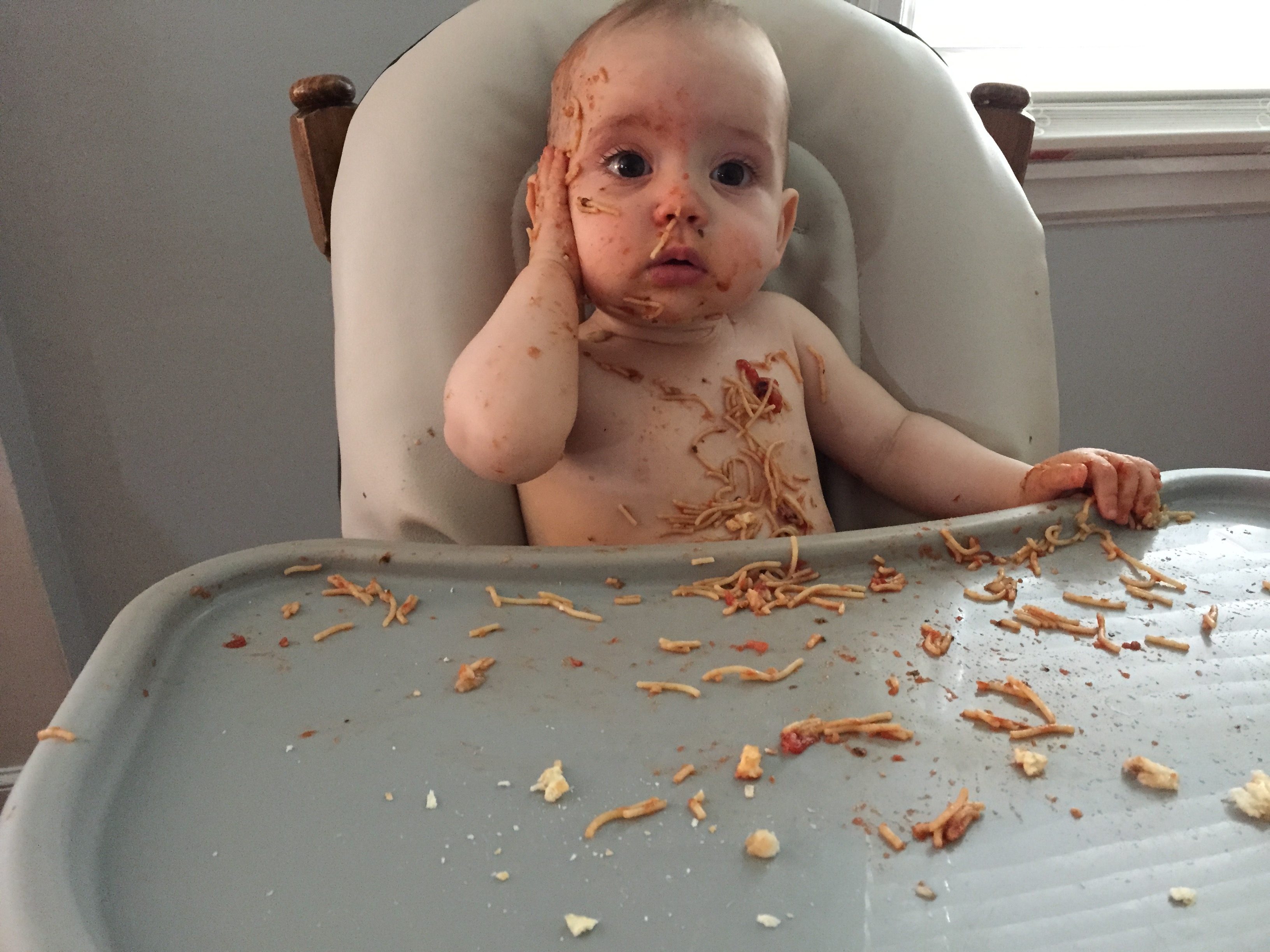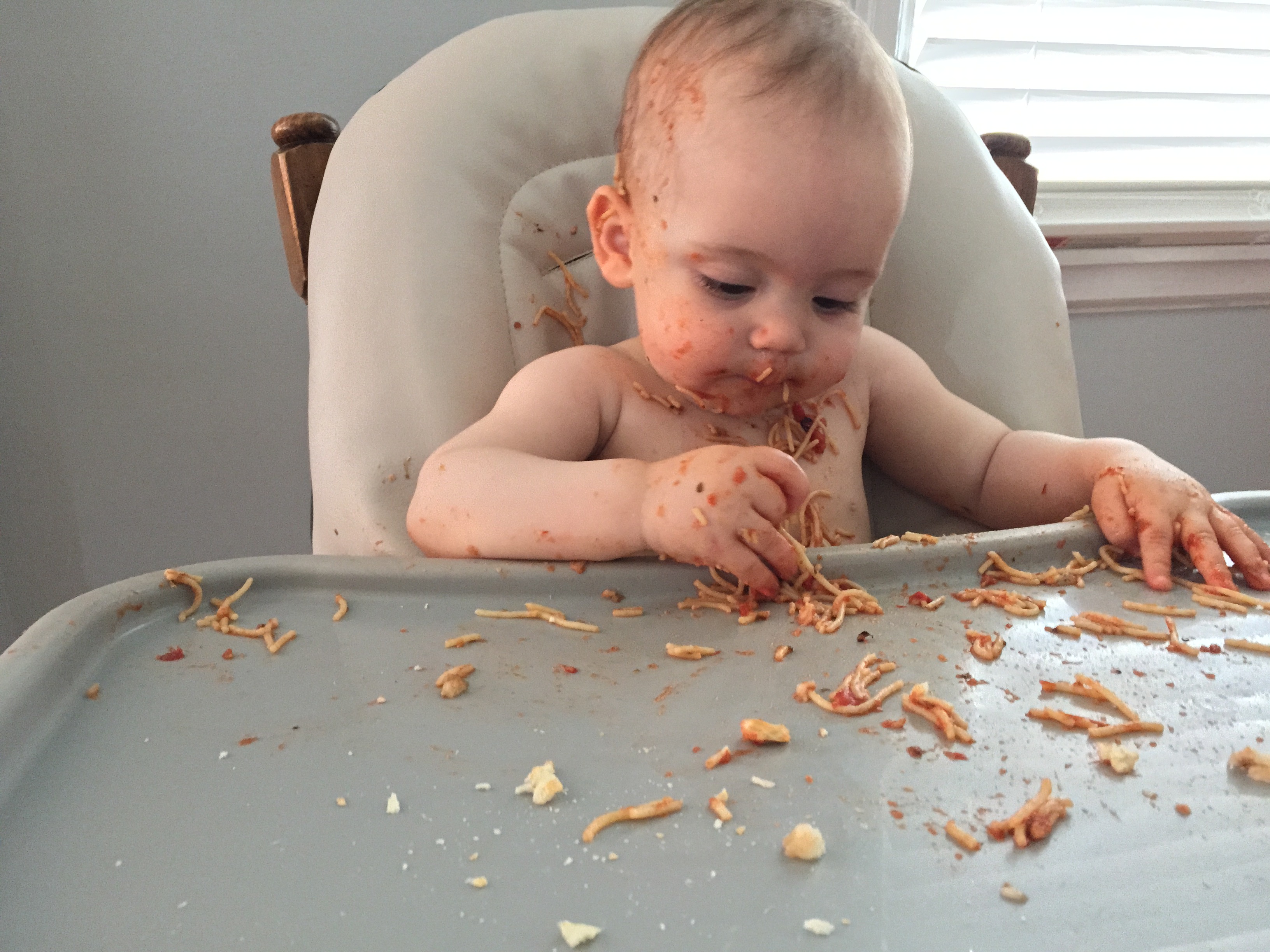 Here are some of the best toys I have used with Seton over the past year that encouraged her development:
This ball helped Seton bring her hands to midline in the early months because she could easily grasp it. It also taught her about back and forth motions.
Seton first rolled to her side when she was in this play gym because she was looking at all the toys hanging off to the side. It encourages rolling, reaching, and hand-eye coordination.
A push toy encouraged both crawling and walking for Seton. For crawling development, Seton went from laying on her belly and reaching for the buttons/knobs to coming to all fours and reaching for the buttons/knobs. She learned how to be on all four and reach forward. Once she could pull to stand, she started pushing it around the house.
She loves to crash down the blocks. She hasn't yet learned how to stack them, but she is slowly starting to understand. When we play with blocks, I always count them and say the colors out loud to help her make some associations.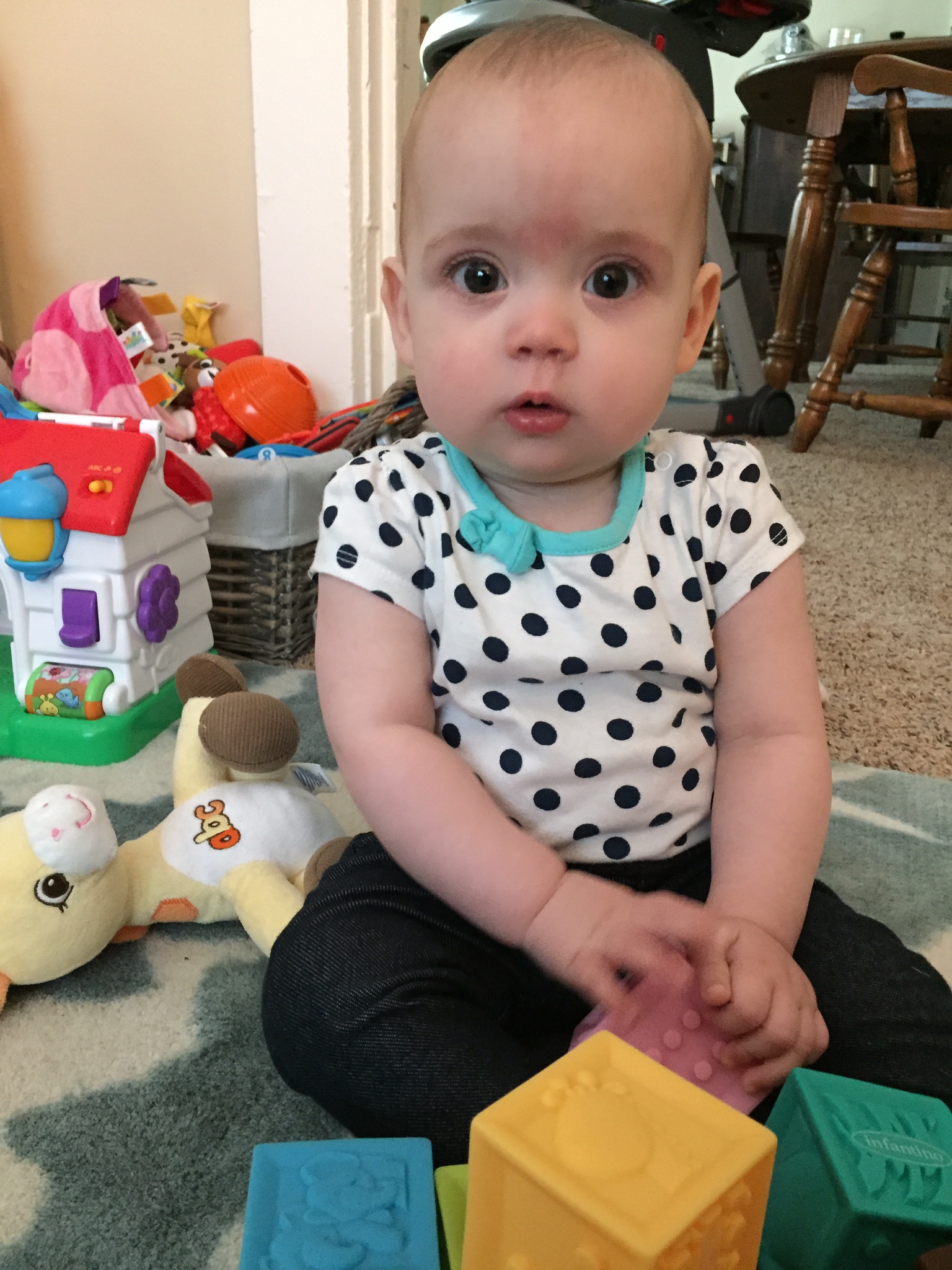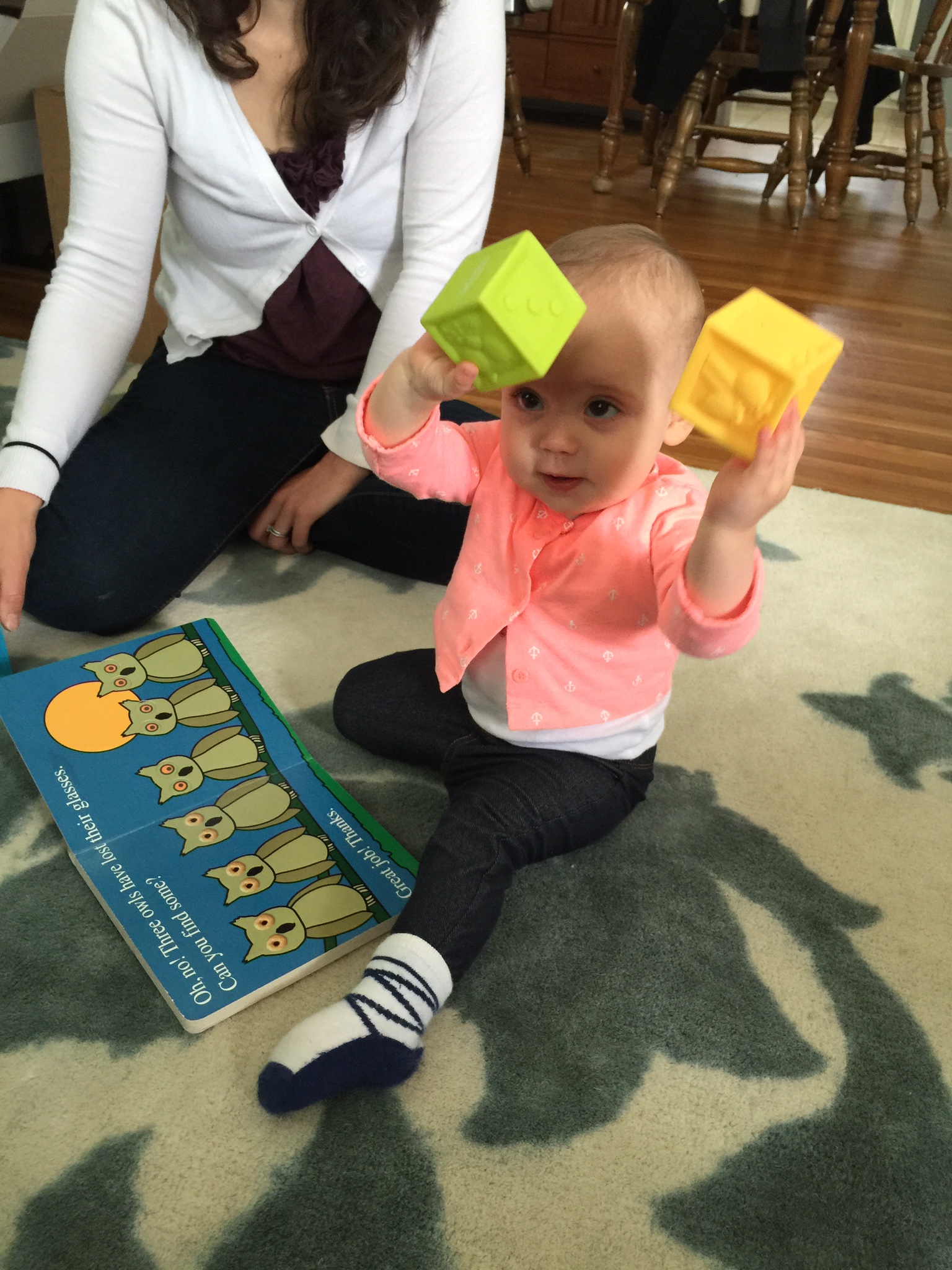 We used a boppy to help her learn to sit independently. We also used it a lot for tummy time since she could lay over it and look down at toys/books. Obviously, I use it for nursing, too. A must have!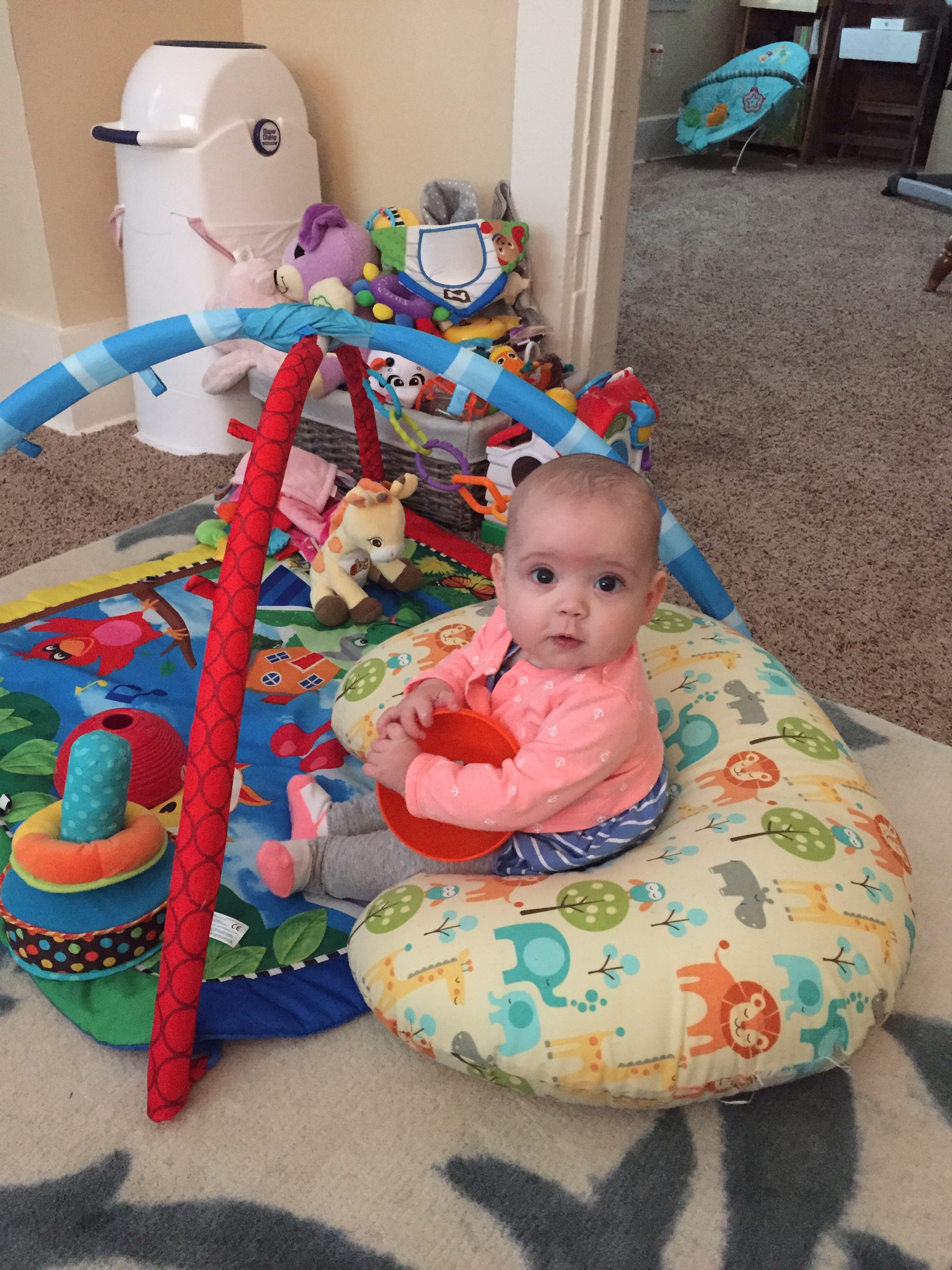 This toy house has been a favorite of Seton's since she got it for Christmas. Each month, she discovers something new about it and has learned how to open/close the door, turn on the light, open the window, and spin the sun/moon.
Her favorite teether was this banana baby toothbrush we got from my brother and sister-in-law. Their daughter loved it, too. The first time Seton was quiet throughout the one hour church service was when she was gnawing on this teether.
But anyone who has had a kid can tell you THE KID'S favorite toys weren't intended to be toys at all. 😉
The DVDs…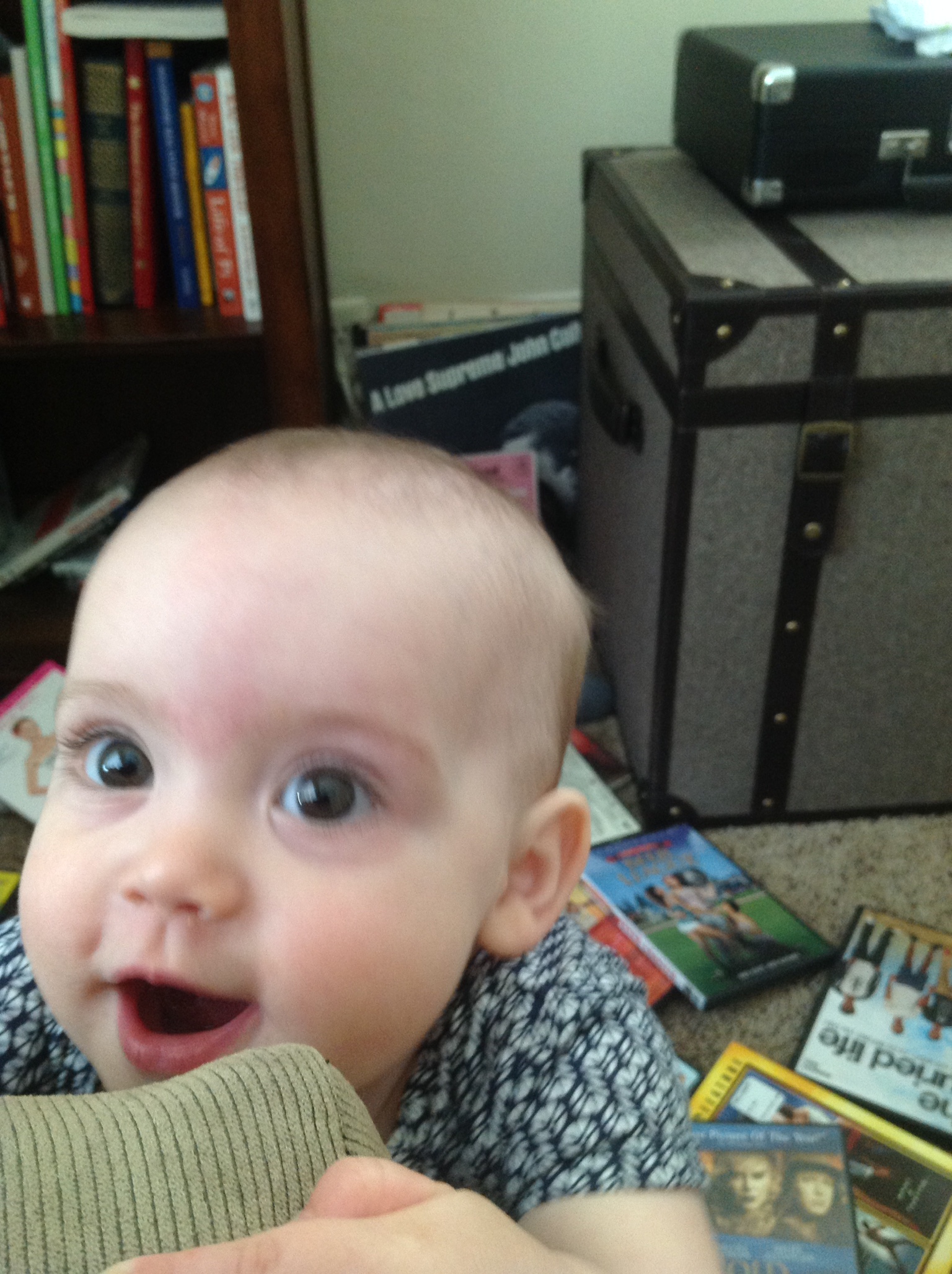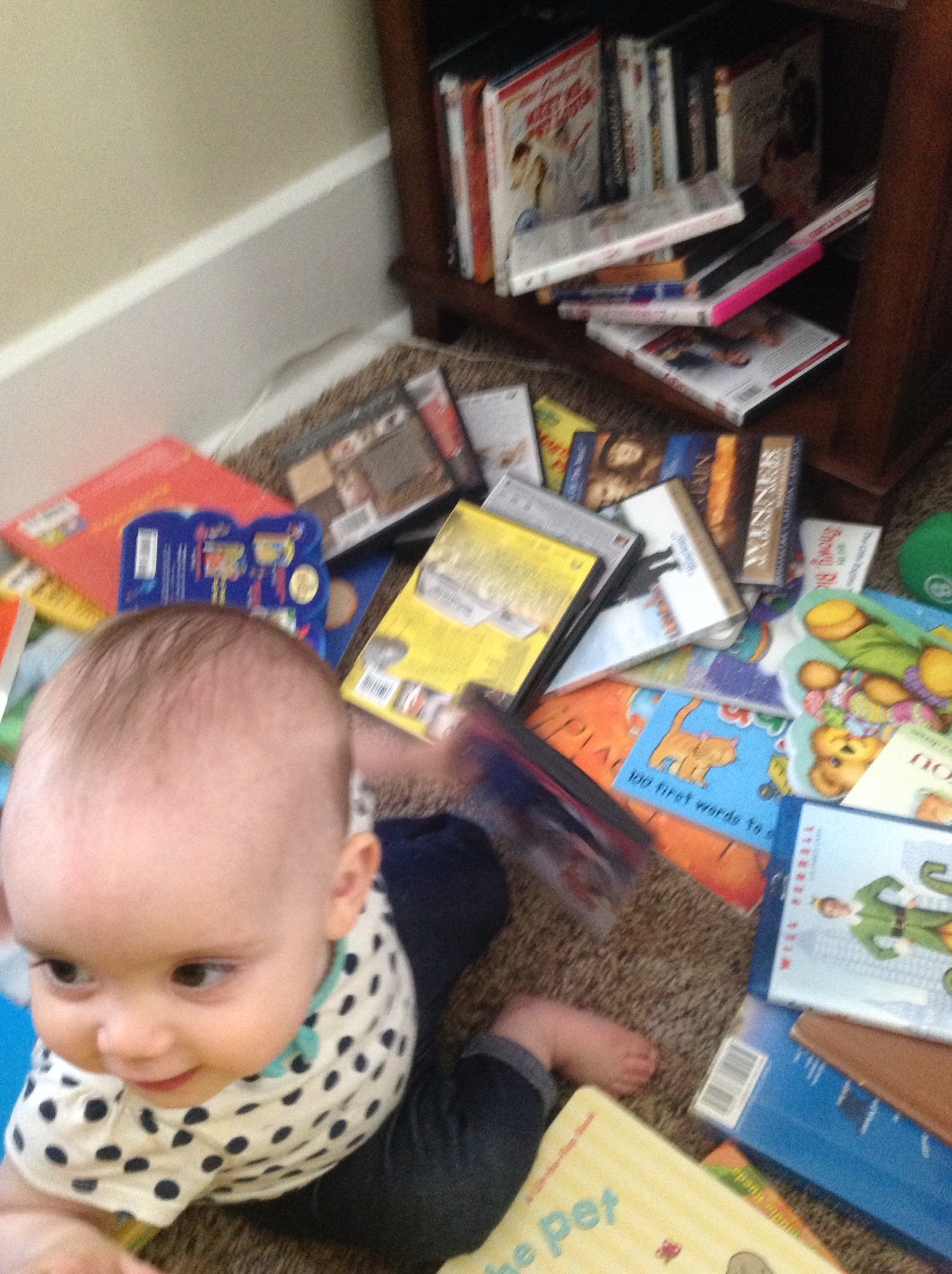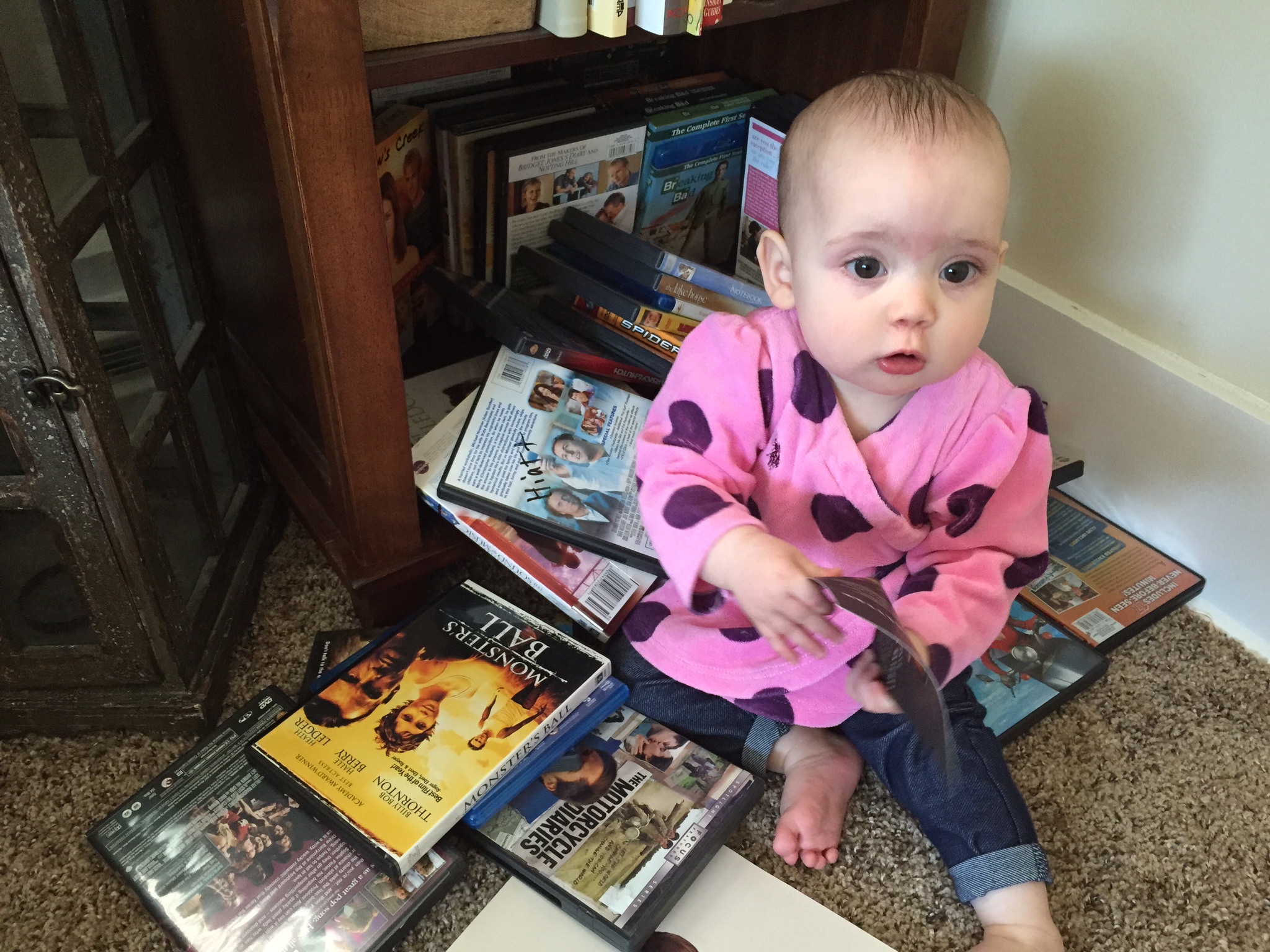 The phone…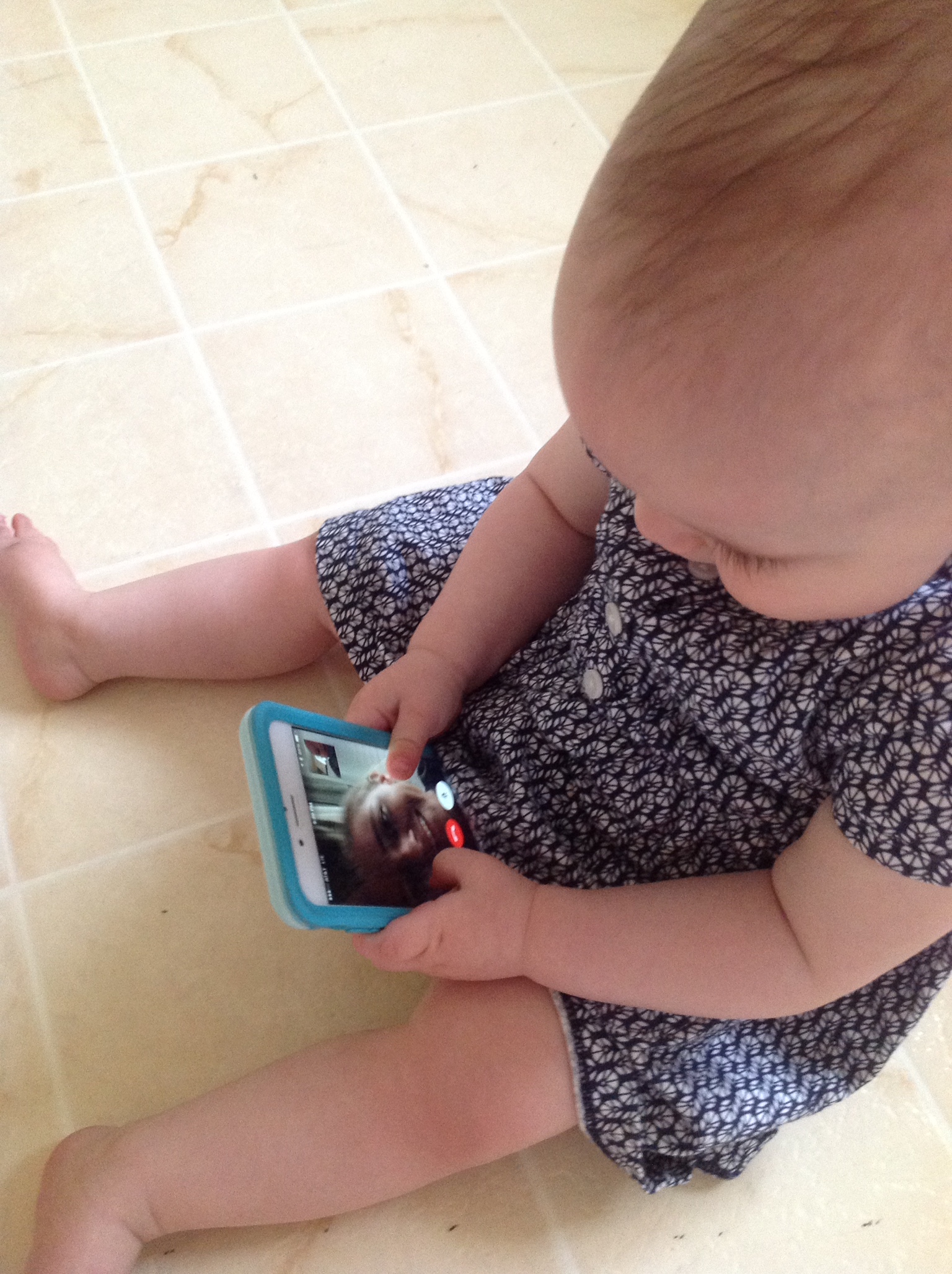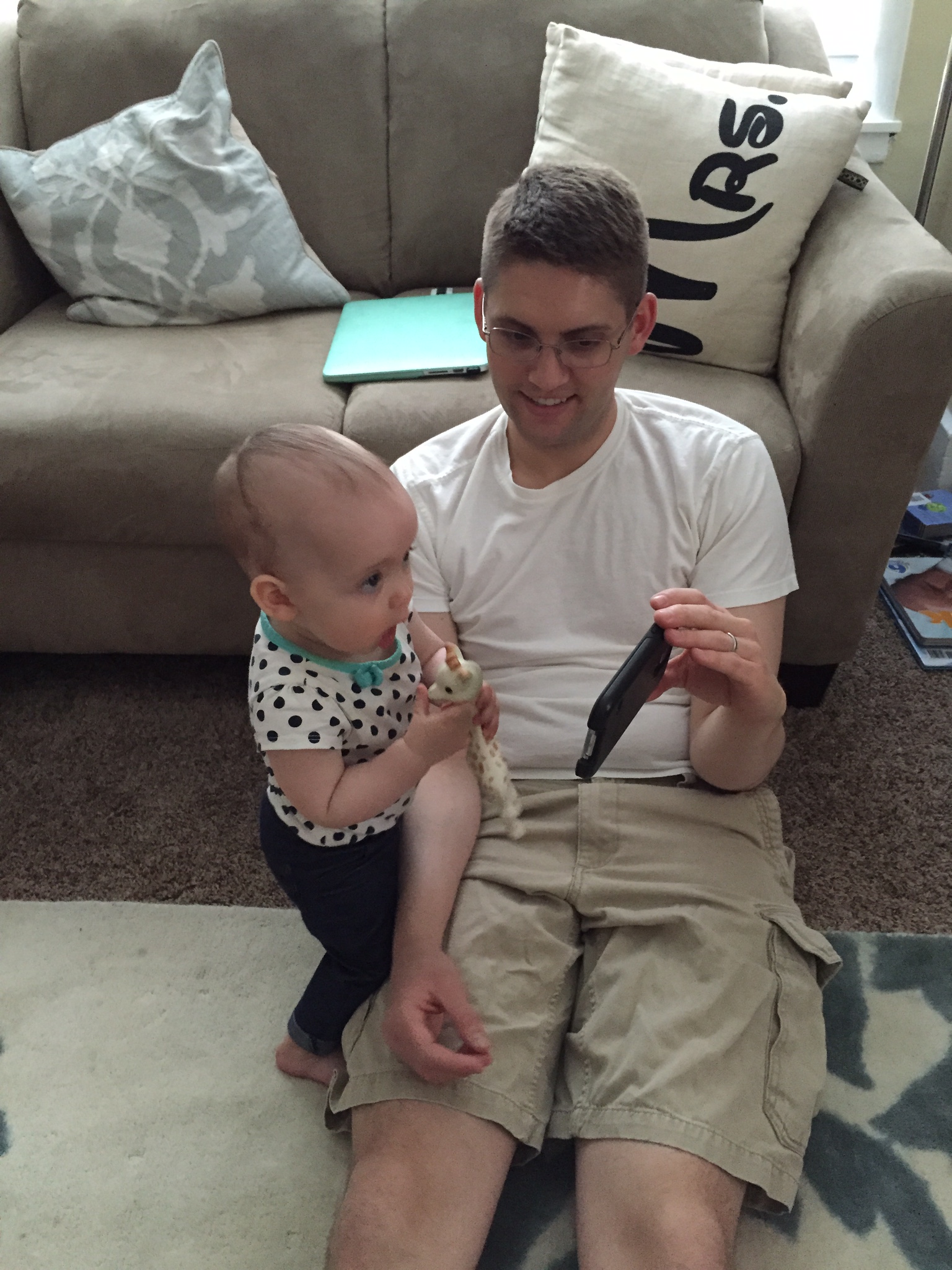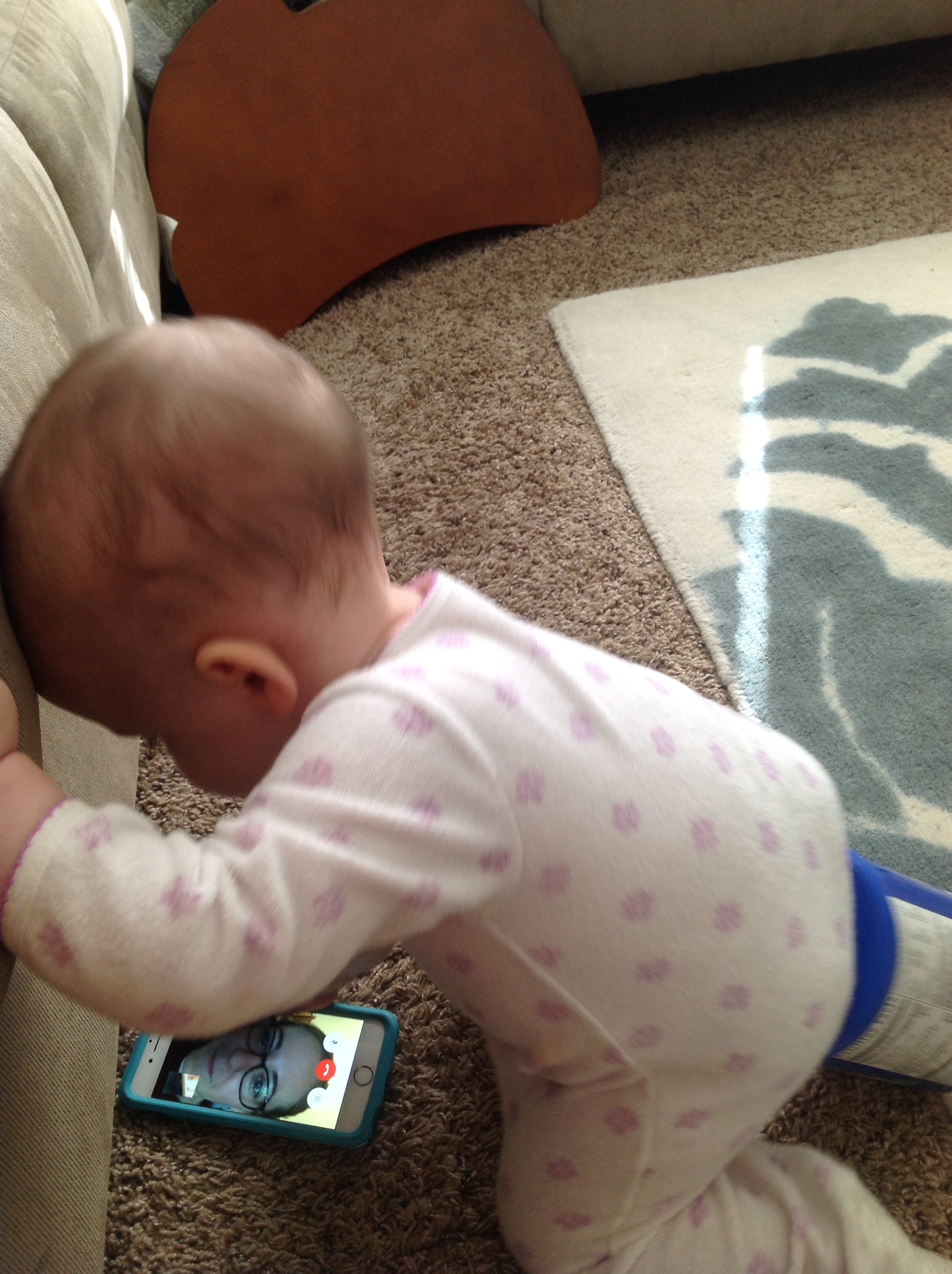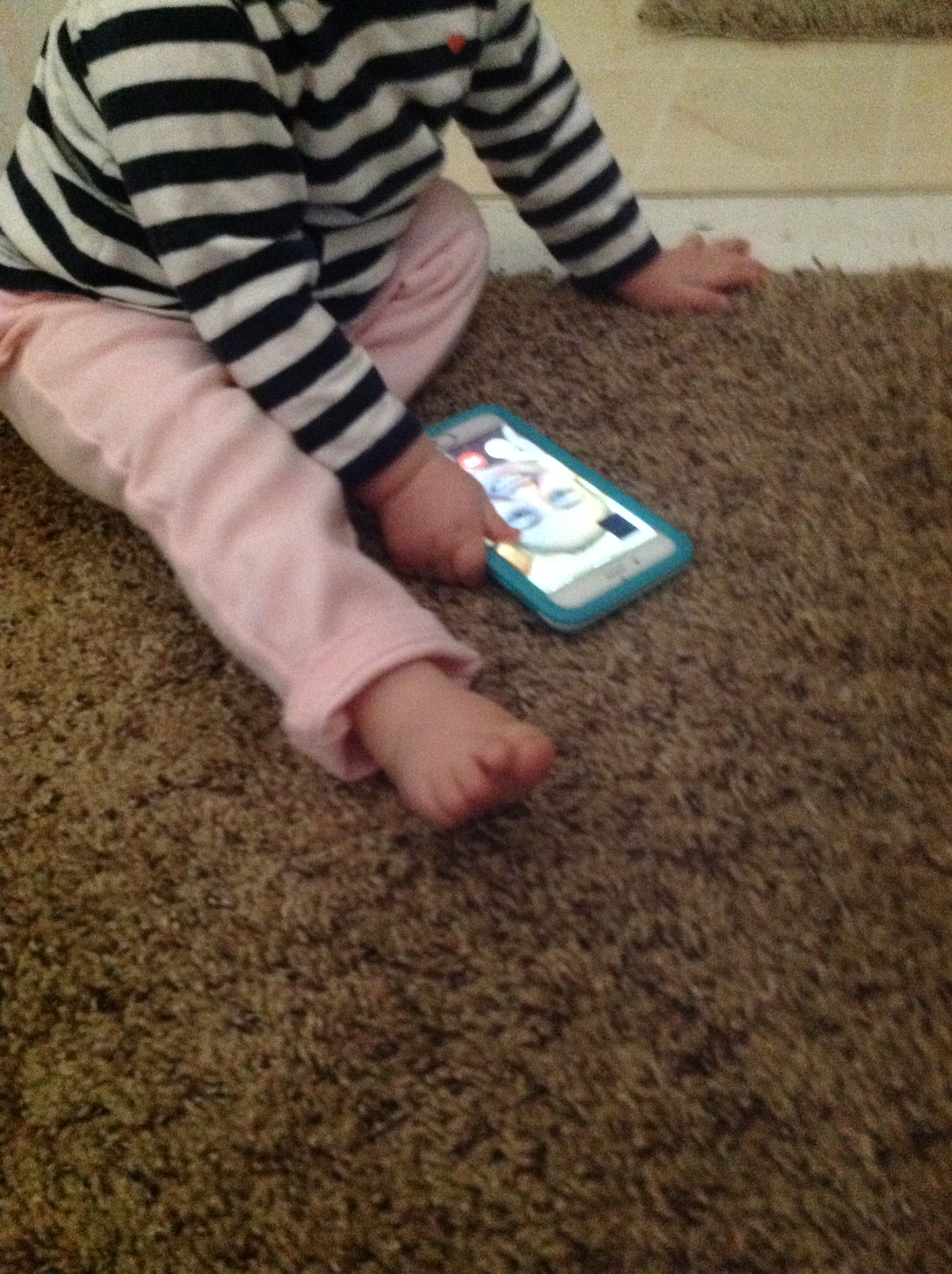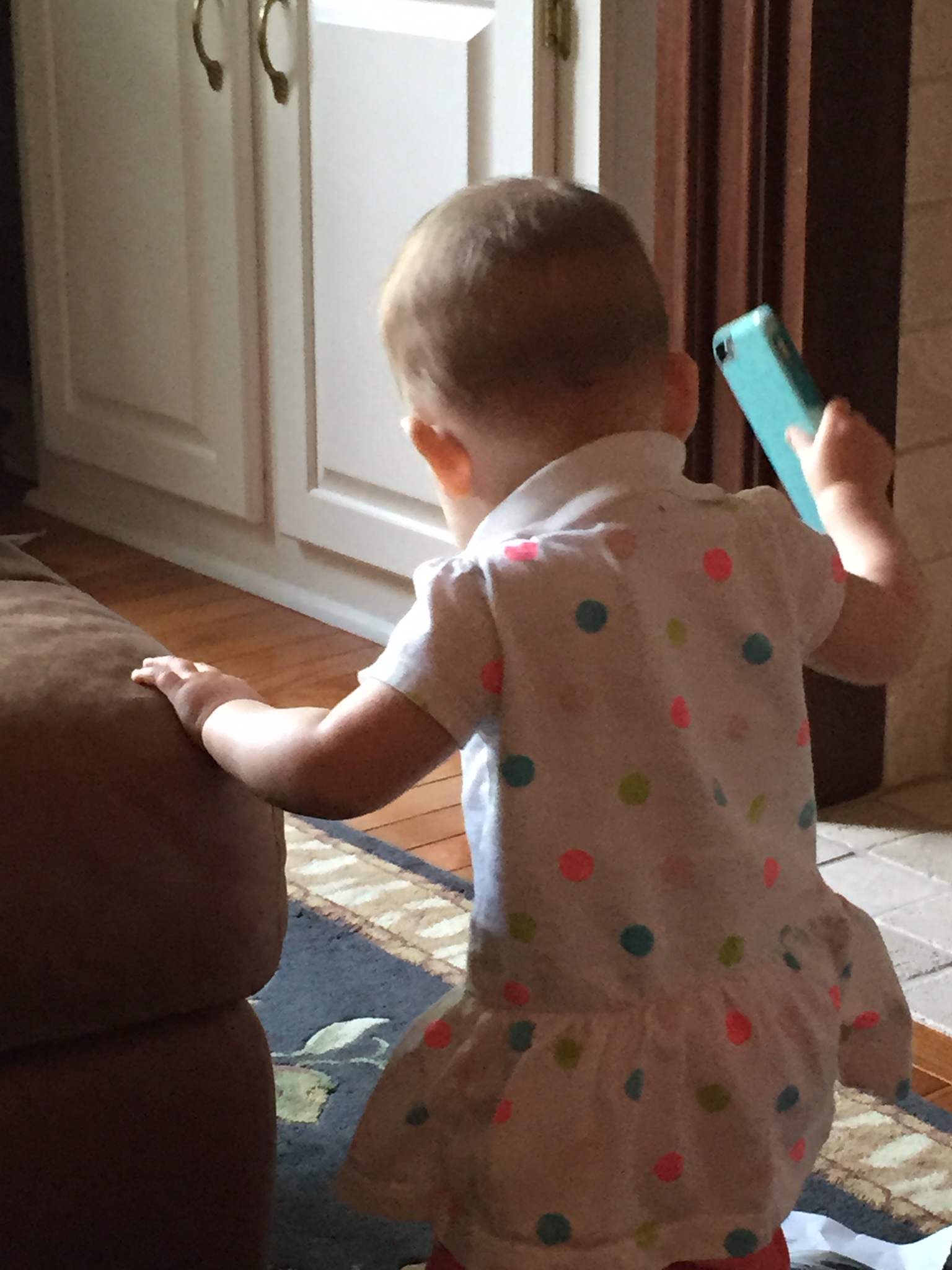 The dirty laundry…
the glasses…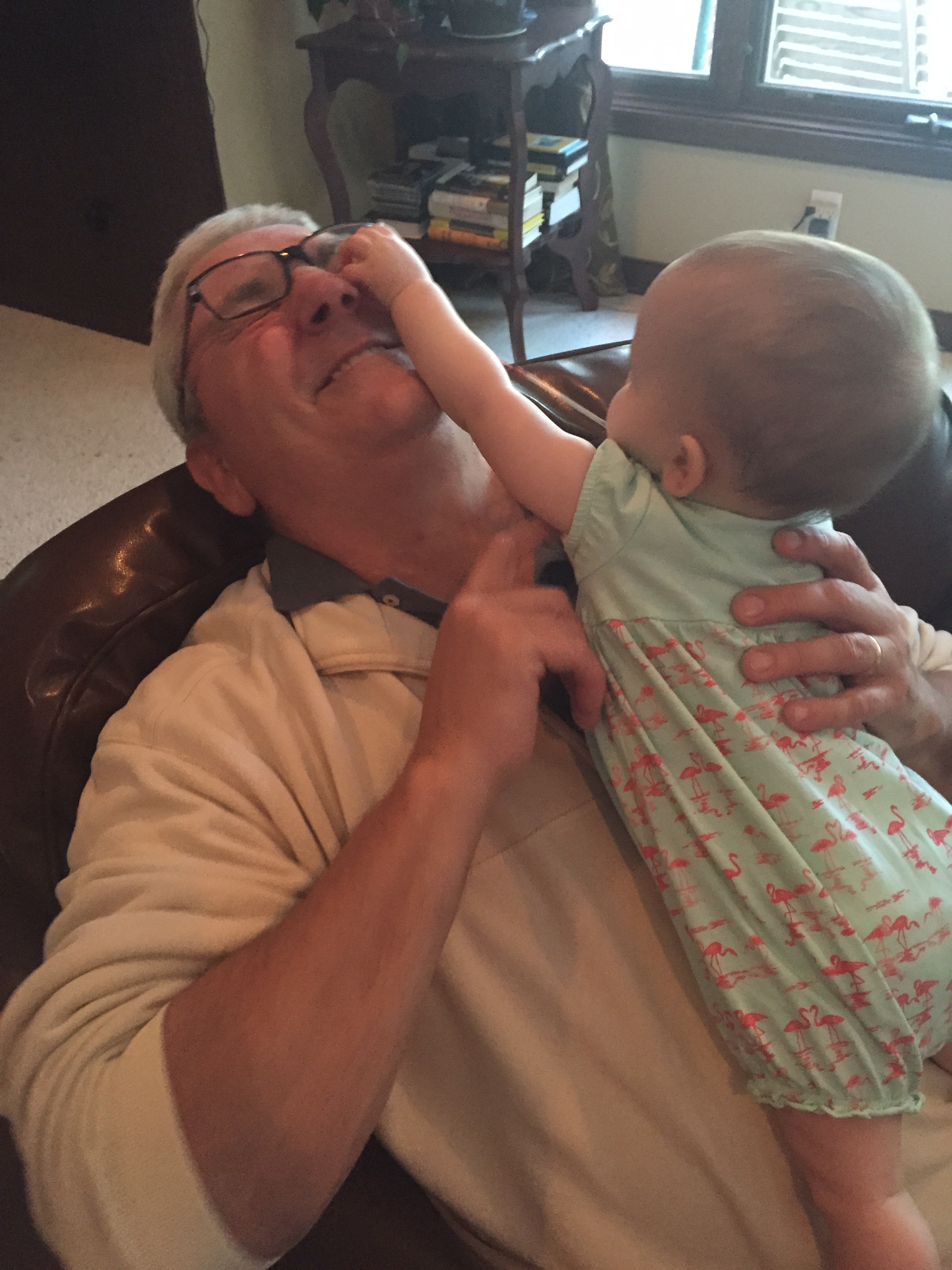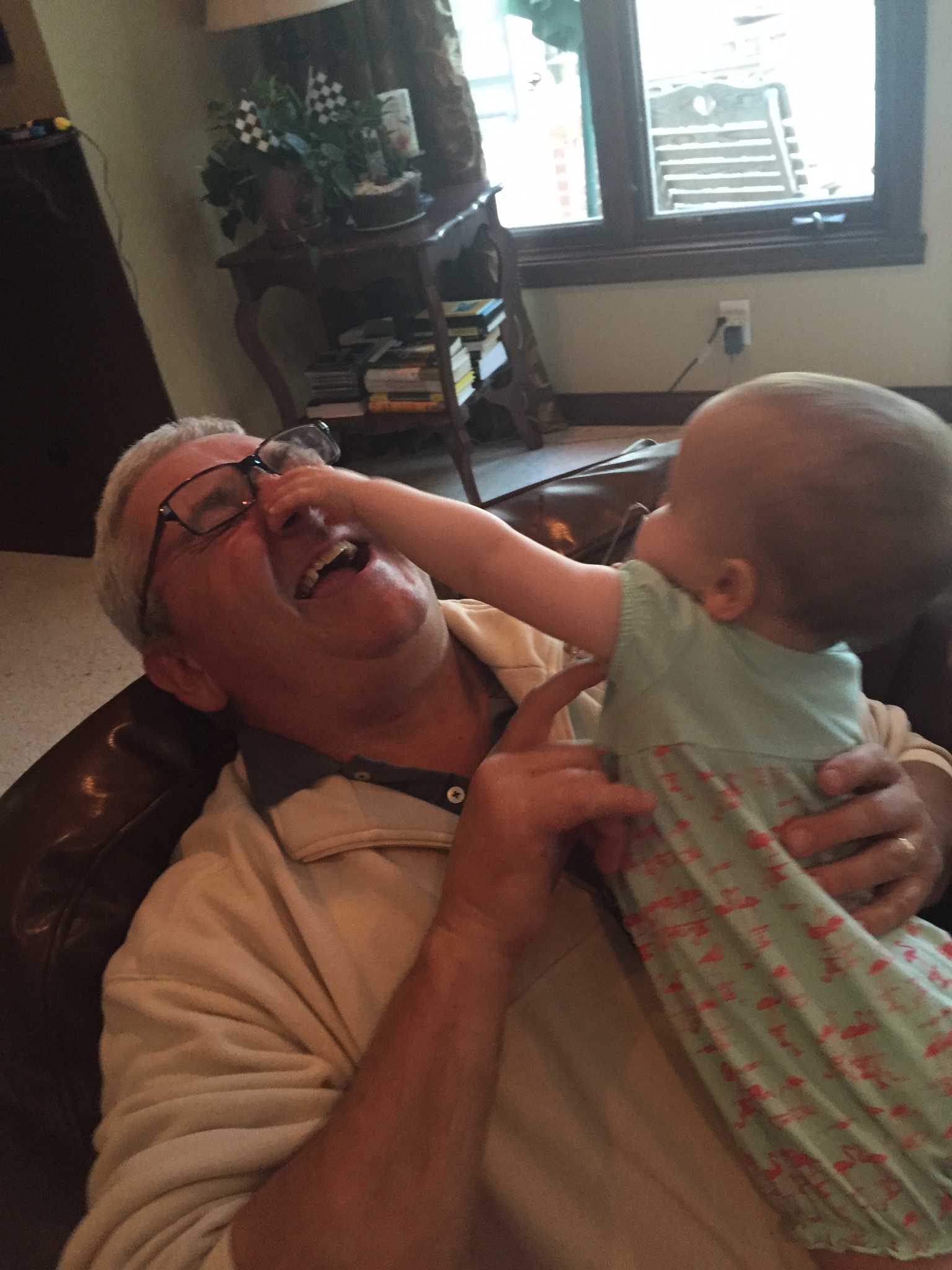 the boxes..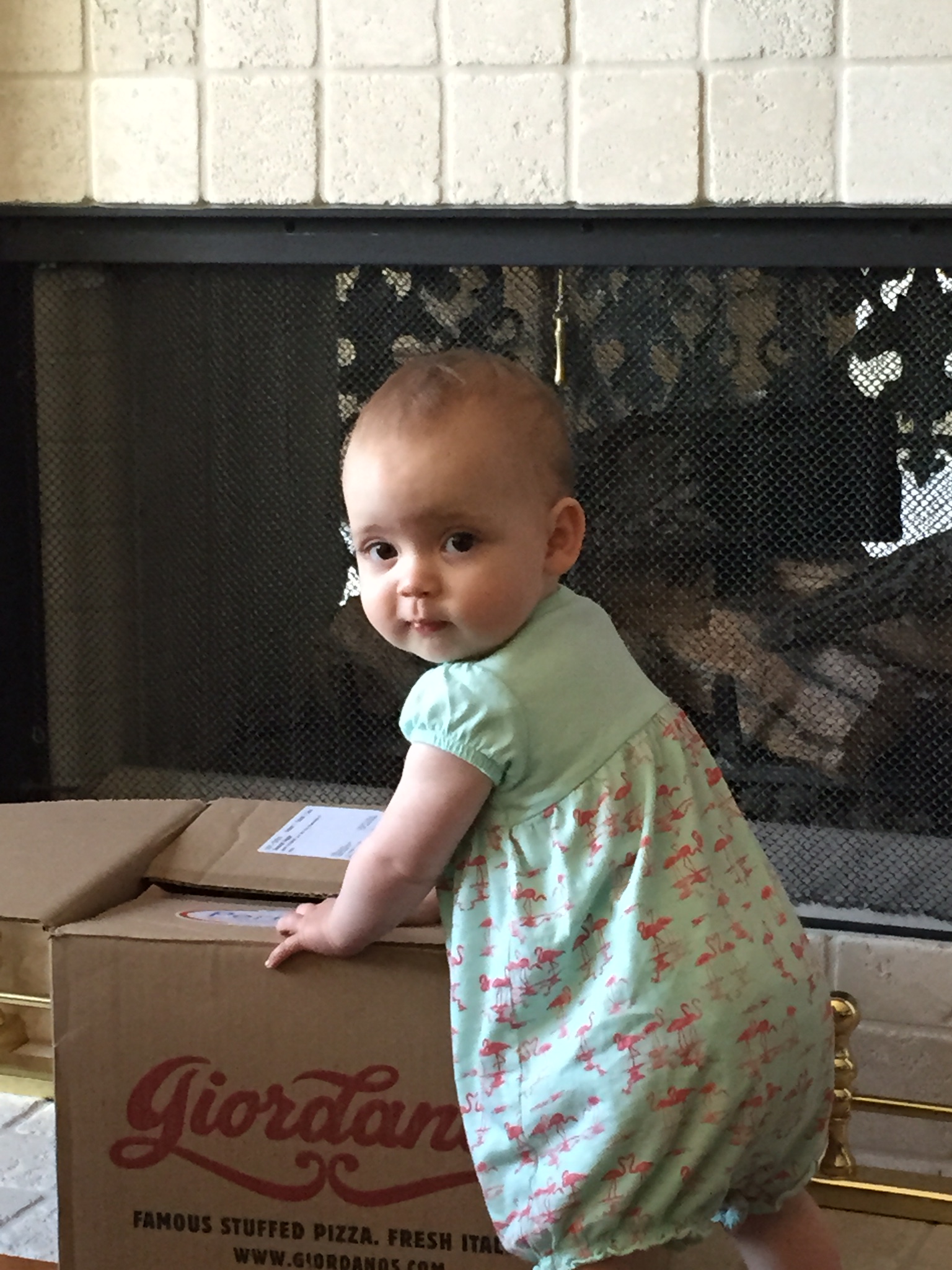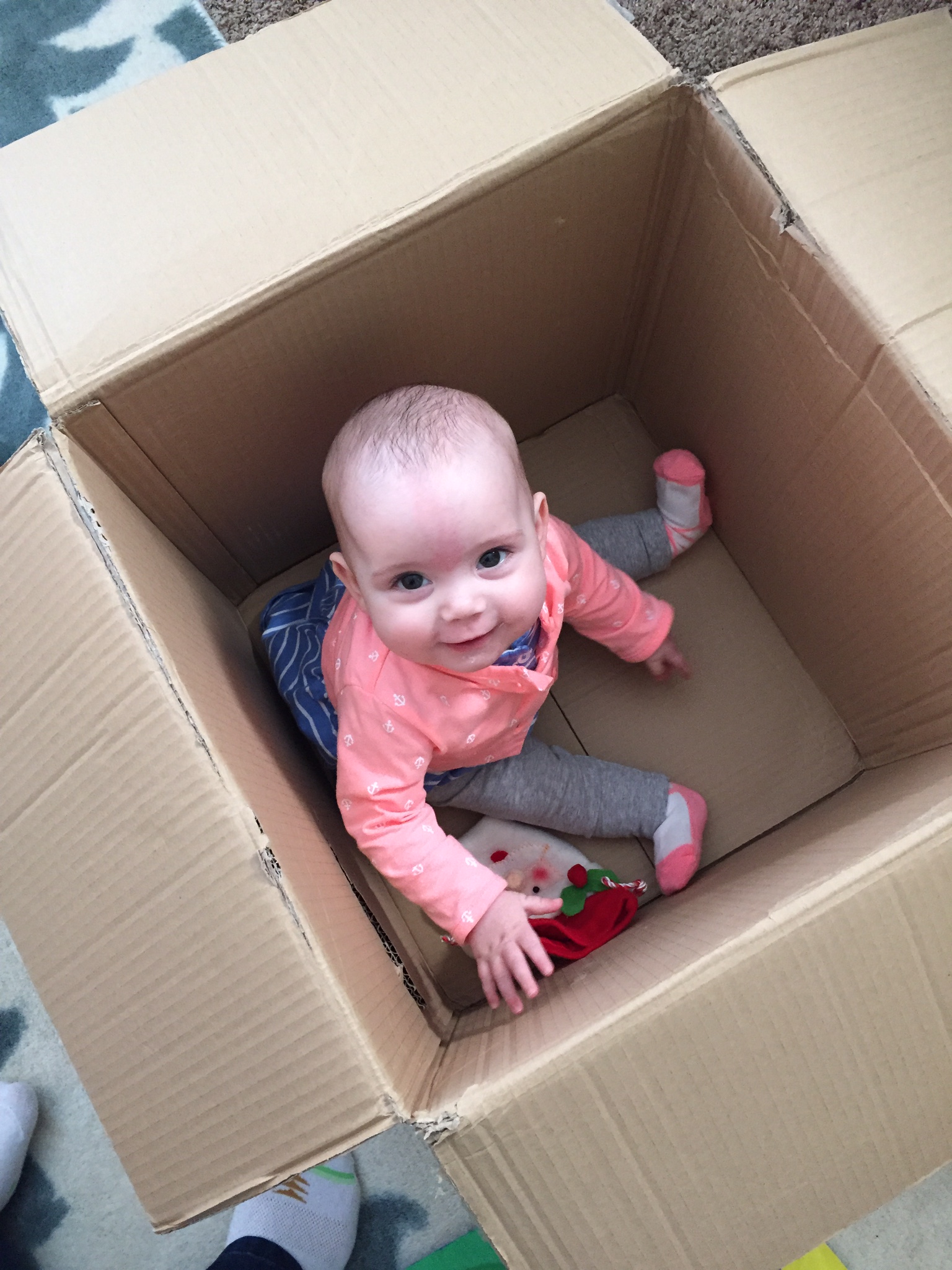 the stairs…
the cupboards…
Anything is a toy to a child.
Please comment below and share YOUR favorite parenting resources! I love learning new things and feel so fortunate we have so much information available to us.