The ice is melting. The sun is shining. The warmer temps are calling our names.
Before you lace up your running shoes and inhale in your first deep breaths of spring air, stop to read these injury prevention tips for runners.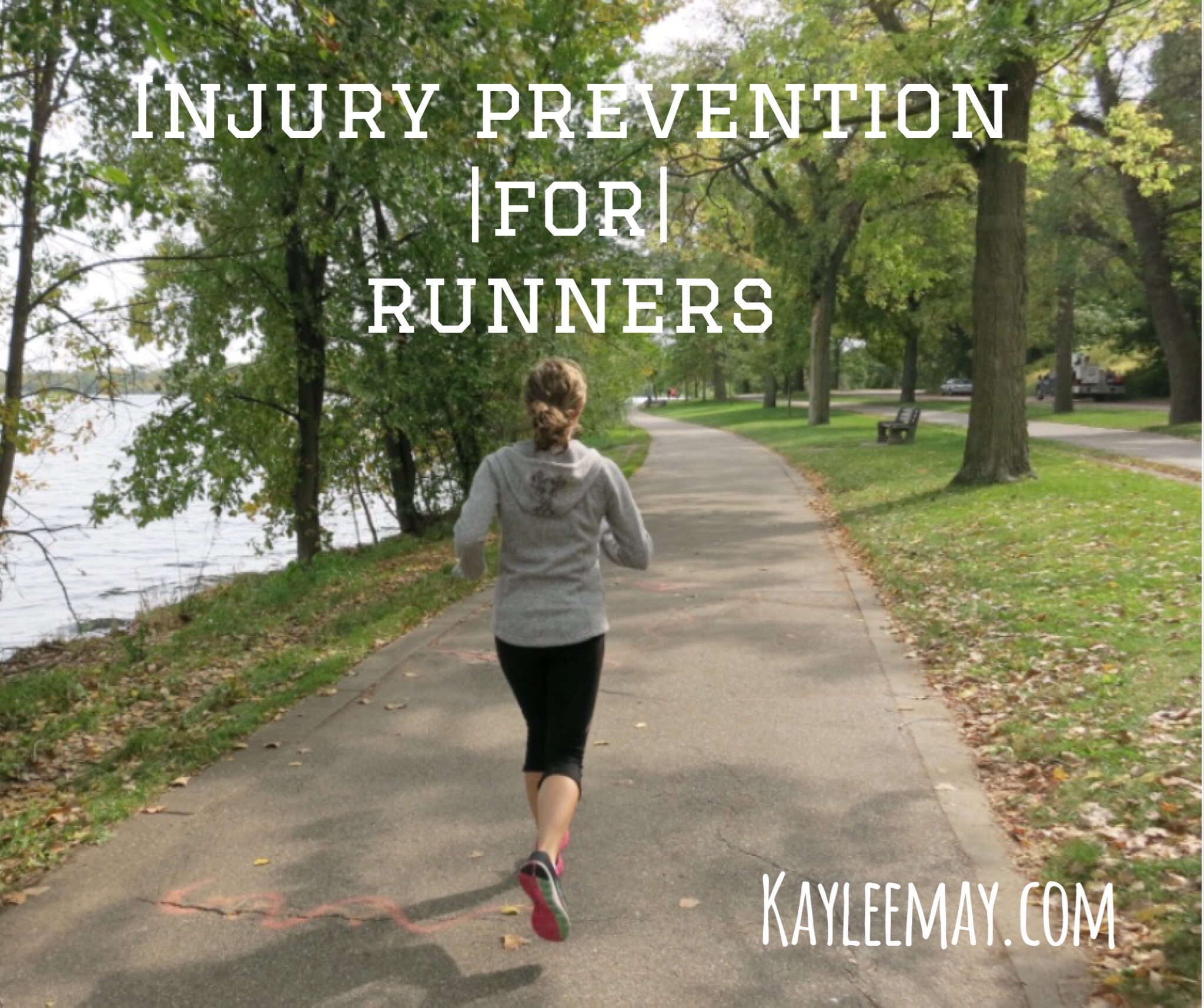 Buy the right shoes.
Who needs an excuse to buy new shoes? Not this girl. But if you're looking for one, here are three.
Buy new shoes if…
1. There is any breakdown in your current running shoe (aka your shoes are old!)
2. You have been running on a treadmill all winter and are switching to land.
3. You have been using your running shoes for walking.
Make sure to choose the right running shoe for your foot. You can read about how to choose the right shoe here.
Ease into outdoor running.
Your first outdoor routes of the season should be on level ground, then gradually start working in inclines and different terrain. Trail runs (personal fave) can quickly bring on ankle injuries if you haven't worked up to them.
Pay attention to what your body is trying to tell you.
Muscles aches the day after running are signs your muscles are changing and adapting in good ways. Localized pain, sharp pain, or joint pains are signs you should ease off a bit.
Check to see if your local physical therapy clinic has a "Running Clinic" where your run can be analyzed, and you can get pointers on how to improve your stride!
Happy running!